"Grand Theft Auto" trilogy coming in November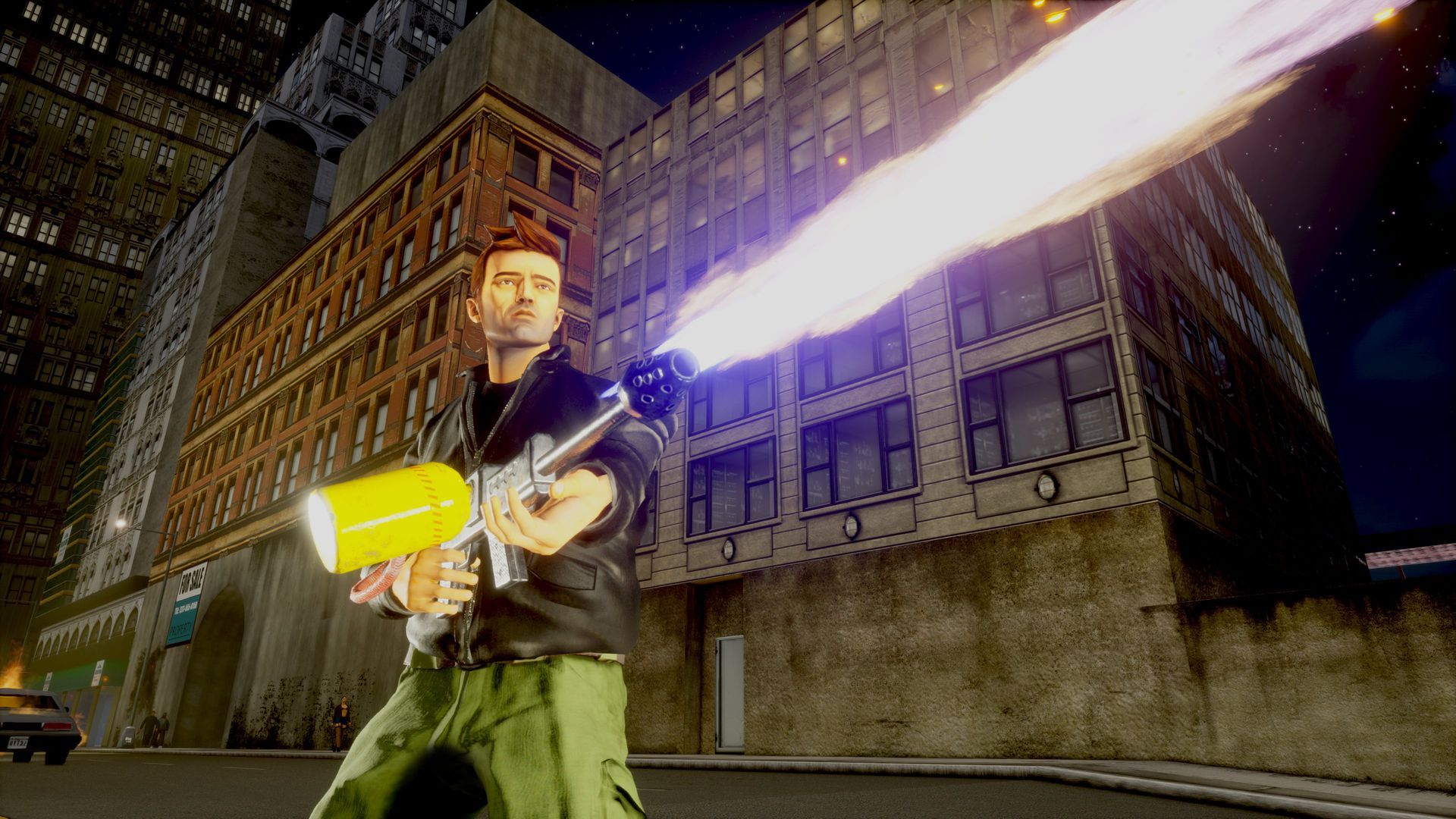 Rockstar is celebrating the 20th anniversary of "Grand Theft Auto III" with news that its upcoming bundle, "Grand Theft Auto: The Trilogy — The Definitive Edition," launches Nov. 11.
Driving the news: The Trilogy — which packages "Grand Theft Auto III," "Grand Theft Auto: Vice City," and "Grand Theft Auto: San Andreas" — will be available via PlayStation Store, the Microsoft Store on Xbox, Nintendo eShop and the Rockstar Games Launcher.
A physical release is set for Dec. 7 on Xbox Series X|S and Xbox One, Nintendo Switch and PlayStation 4.
The Definitive Edition includes modern upgrades to its controls, visuals and more.
Why it matters: "Grand Theft Auto III" was Rockstar's breakout success, dominating as the best-selling game in 2001 and paving the way for open-world games.
In a prepared statement, Rockstar co-studio head Aaron Garbut credited "GTA III" as the game that "helped clarify our approach to making games, and it's something that has stuck with us in every game we make, from 'GTA III' through to 'GTAV,' the 'Red Dead Redemption' series and everything else."
"We are focused on building worlds — and on making these worlds as believable, detailed, interesting, varied and alive as possible. We want to make worlds that you feel like you are living in, that feel dynamic and filled with other characters."
What's next: Rockstar is also planning "special surprises" for the anniversary of "GTA III" in "GTA Online."
Go deeper