Pfizer says COVID vaccine over 90% effective in kids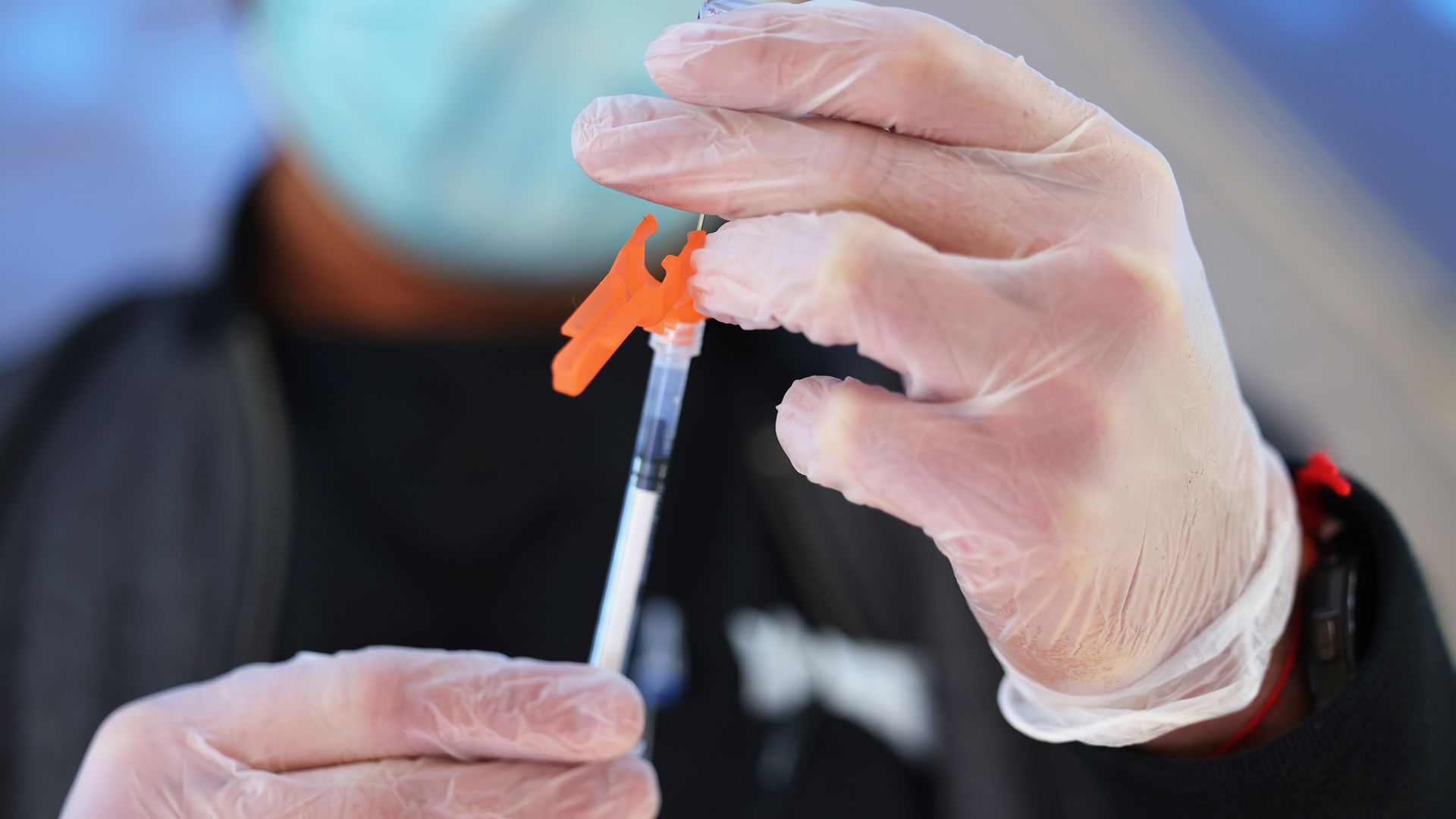 Pfizer and BioNTech said their COVID-19 vaccine was more than 90% effective at protecting children between the ages of 5 and 11 from symptomatic infections from the virus, according to a study posted online by the FDA Friday.
Why it matters: Pfizer is seeking an emergency use authorization to vaccinate children — one of the last groups of Americans still largely ineligible to receive a coronavirus vaccine.
How it works: Pfizer's study examined 2,268 people from that age group who received a placebo or two shots of a low-dose version of its coronavirus vaccine.
It then compared the number of cases among those who received the vaccine and the group that got the dummy shot, discovering that the vaccine was nearly 91% more effective than the placebo.
The big picture: The Biden administration released a plan on Wednesday to "quickly" vaccinate children between the ages of 5 and 11 after the FDA and CDC authorize a vaccine for that age group.
Since the start of the pandemic, there have been at least 1.8 million confirmed and reported COVID-19 cases among kids between the ages of 5 and 11 and at least 143 deaths and 8,622 hospitalizations, according to the FDA, citing data from the CDC.
What's next: The FDA is expected to release an independent review of Pfizer's trial data later Friday, according to AP.
If the FDA approves Pfizer's EUA application, it will still need authorization from the CDC, meaning large-scale vaccinations for children could begin next month.
Go deeper: Pfizer booster has 95.6% efficacy against COVID, large study shows
Go deeper