China says there's "no room" for compromise on Taiwan with U.S.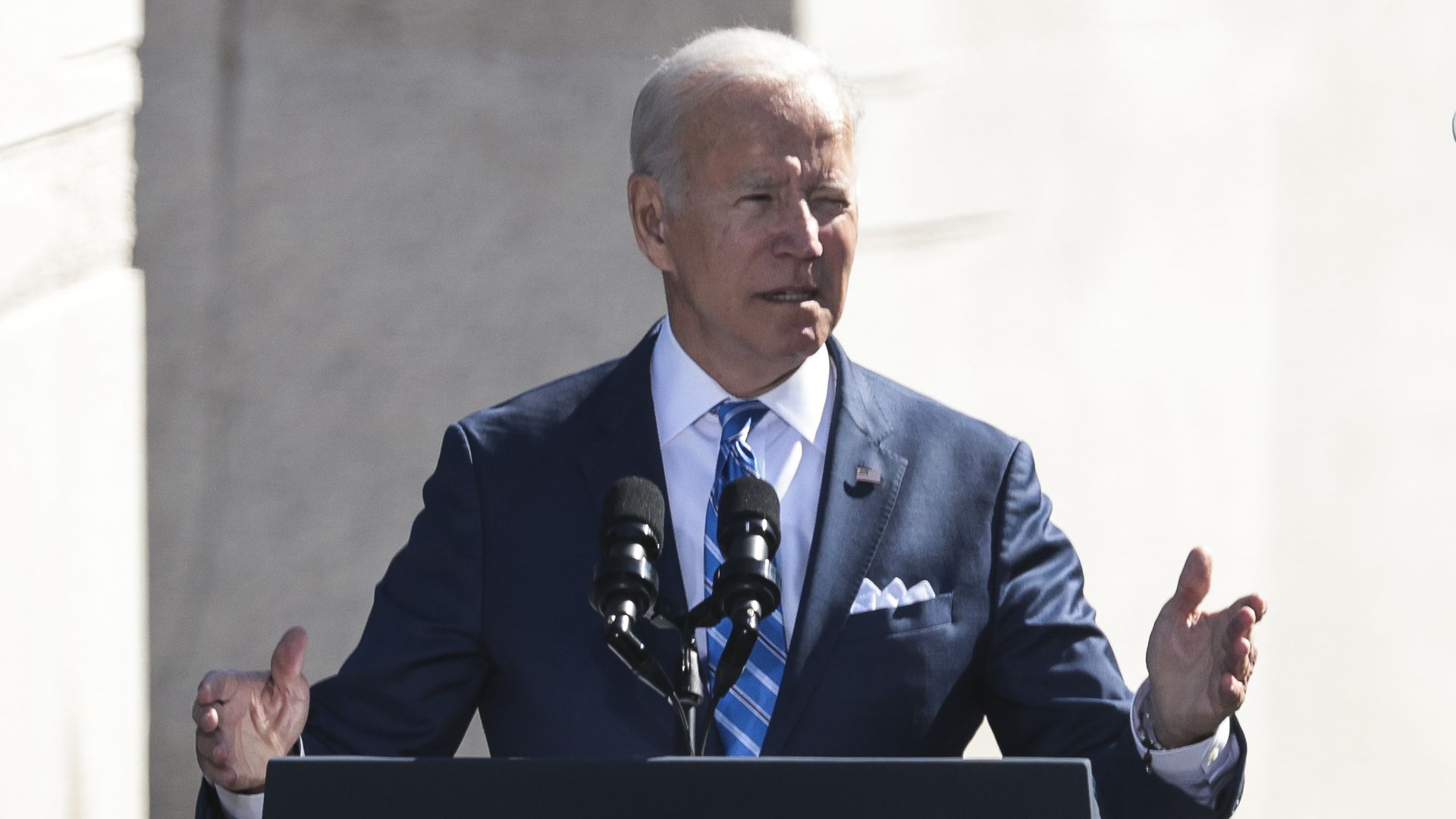 A Chinese government spokesperson on Friday said that there is "no room" for compromise over Taiwan after President Biden commented that the U.S. would defend the island if it were attacked, AP reports.
Why it matters: Biden's comments were initially seen as undercutting the U.S. government's long-standing position of "strategic ambiguity" toward whether it would defend Taiwan, which China views as a rebellious territory. A White House spokesperson quickly clarified that there is no change in U.S. policy.
What happened: During a CNN town hall on Thursday, Biden said that "we have a commitment" to defend the island if it were under attack. China has continued to say that it plans to reunify with Taiwan, including by military force if needed.
What they're saying: Foreign Ministry spokesperson Wang Wenbin repeated China's claim that Taiwan is Chinese territory.
"When it comes to issues related to China's sovereignty and territorial integrity and other core interests, there is no room for China to compromise or make concessions, and no one should underestimate the strong determination, firm will and strong ability of the Chinese people to defend national sovereignty and territorial integrity," Wang said, per AP.
A senior administration official told Axios that "the United States will continue to support a peaceful resolution of cross-Strait issues, consistent with the wishes and best interests of the people on both sides."
"The United States has an abiding interest in peace and stability across the Taiwan Strait. And we believe that our support for Taiwan contributes to the maintenance of peace and stability."
Following the president's comments, a White House spokesperson told Axios' Mike Allen, "The President was not announcing any change in our policy and there is no change in our policy. The U.S. defense relationship with Taiwan is guided by the Taiwan Relations Act."
"We will uphold our commitment under the Act, we will continue to support Taiwan's self-defense, and we will continue to oppose any unilateral changes to the status quo."
Go deeper