Biden signals openness to ending filibuster for voting rights legislation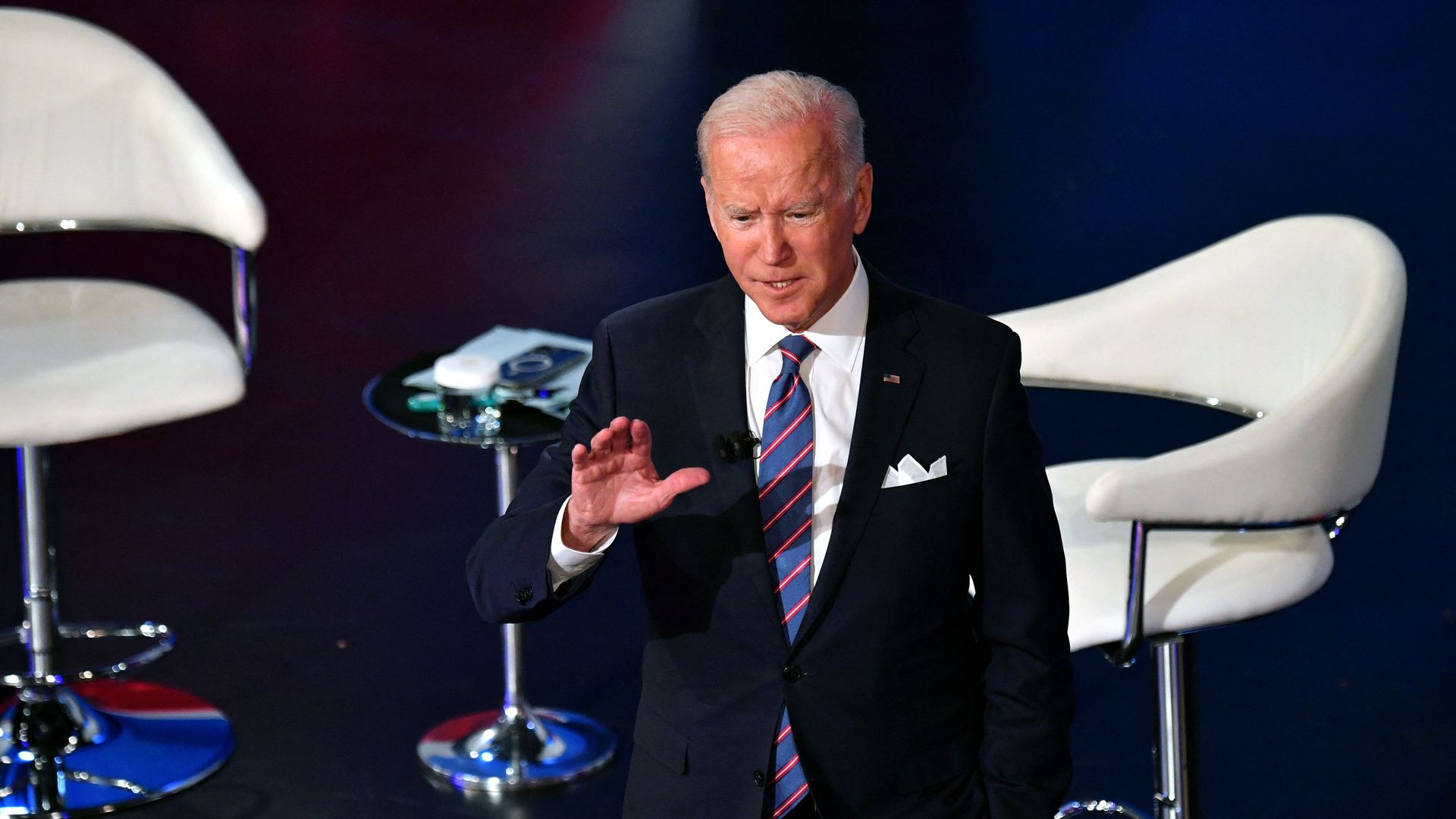 President Biden said Thursday at a CNN town hall he'd be willing to consider doing away with the filibuster in the Senate in a bid to protect voting rights and "and maybe more."
Why it matters: With an evenly split Senate, legislation requires at least 10 Republican votes making it highly unlikely any new voting rights bill would pass with the filibuster in tact.
Republicans have filibustered voting rights legislation three times in the current Congress.
Advocates have expressed frustration with moderates' — especially Sen. Joe Manchin's (D-W.Va.) — reluctance to end the filibuster as GOP-led state lawmakers institute sweeping voting restrictions in the aftermath of the 2020 election that will largely target communities of color.
Republicans have said they will not help Democrats raise the debt ceiling after Dec. 3, which could lead the U.S. to default.
What he's saying: "I think we're going to have to move to the point where we fundamentally alter the filibuster," Biden said, emphasizing the importance of voting rights.
"If I get myself into at this moment the debate on the filibuster, I lose at least three votes right now to get what I have to get done on the economic side of the equation, foreign policy side of the equation," he noted.
"The idea that, for example, my Republican friends say that we're going to default on the national debt because they're going to filibuster that and we need ten Republicans to support us is the most bizarre thing," he said.
"It remains to be seen exactly what that means in terms of fundamentally altering it, whether or not we just end the filibuster straight up," Biden said.
Flashback: In July Biden said ending the filibuster would "throw the entire Congress into chaos" and that "nothing at all will get done."
Go deeper