Not enough votes for corporate tax hike, Biden says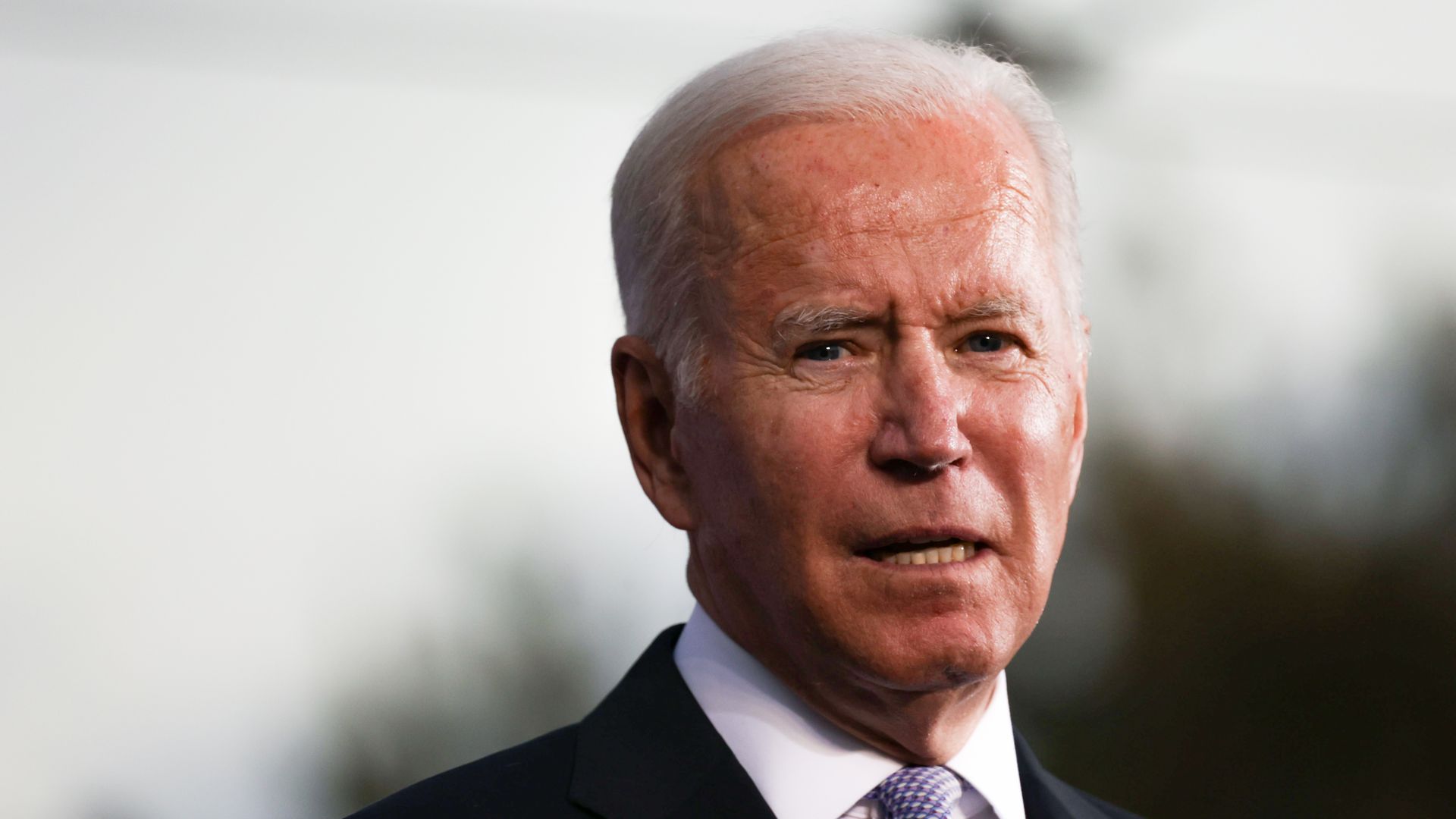 Democrats don't have the votes to raise corporate taxes, President Biden admitted at Thursday's CNN town hall in Baltimore, Maryland, where he went into detail on the state of negotiations concerning the massive reconciliation bill.
Why it matters: Democrats are still negotiating what will go into the bill. Divisions within the party have stalled the legislation for weeks.
What he's saying: Biden's appearance at the town hall peeled back the curtain to give Americans visibility into how the sausage gets made and why there are sticking points.
The president conceded on Thursday that Sen. Krysten Sinema (D-Ariz.), among other moderates, opposes tax rate hikes for corporations and high-earners, which Speaker Nancy Pelosi (D-Calif.) has suggested she could accept.
"Look, when you're ... President of the United States and you have 50 Democrats [in the Senate], everyone is a president," Biden said when pressed on whether there will be an actual increase in corporate tax rates.
"Every single one. So you've got to work things out."
Biden's free community college proposal, which has faced pushback from Sinema and Sen. Joe Manchin (D-W.Va.), is also no longer in the legislation, Biden said — though there will be funding for community colleges that teach specialized skills.
Federal paid parental leave, which the White House initially outlined as a 12-week proposal, is down to four weeks, he confirmed.
The big picture: In an episode highlighting the divisions, Sen. Joe Manchin (D-W.Va.) told Sen. Bernie Sanders (I-Vt.) he can live without any of President Biden's social spending plan, Axios' Alayna Treene and Hans Nichols write.
Manchin's comfort level with zero as a final number reveals a stark reality for Democratic negotiators: Manchin can control the final dollar amount.
Go deeper