"Metroid Dread" developer's complaint highlights problems with video game credits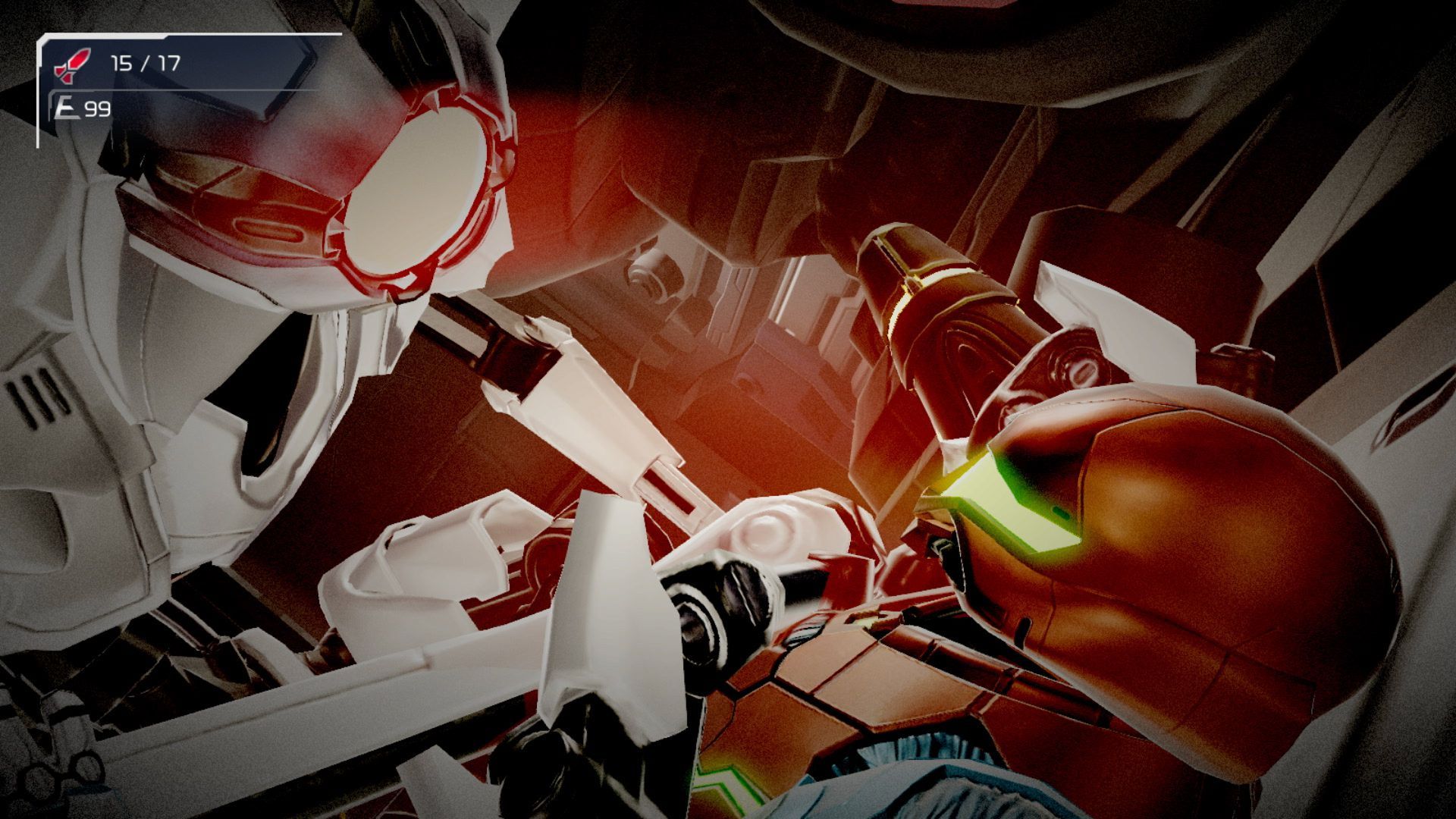 Video game developer Roberto Mejías created some of the visuals that players see in Nintendo's new hit Switch game "Metroid Dread," but, to his frustration, his name does not appear in its credits.
Why it matters: Video game credits are inconsistent across the industry and are often complicated by the policies and politics of the studios and publishers that create them.
That's been an issue around many major releases, including "Dread," following a report by the Spanish-language outlet Vandal about crediting complaints from three developers who helped make the game at Spanish studio MercurySteam.
"What I know is that I worked really hard for those eight months and my work is there," Mejías told Axios. "It's as simple as that."
He first raised the issue publicly last week on his LinkedIn, in which he congratulated his former colleagues for their game.
But, he added, "I would like to ask MercurySteam: Why do I not appear on the game's credits? Is it some kind of mistake?"
What they're saying: MercurySteam did not reply to requests for comment from Axios but told Vandal that the company's policy is to credit developers who worked on the game for at least 25% of the time, though it could make exceptions.
Mejías worked at the studio for eight months, but the game was in development for 3+ years.
Some former MercurySteam developers are included in a special section of the credits, Mejías said, but not him and not others who he believes made notable contributions.
Mejías said he took a 30% pay cut to work at MercurySteam back in 2019, hoping the prestige — including an in-game credit — would compensate.
He didn't even know he wasn't listed in "Dread" after he started playing, because the credits don't roll until the player beats the challenging game 10 or so hours later.
But a friend raced through it in a weekend and contacted him. "She told me, 'You are not there. ... What's going on?'"
The big picture: For years, developers in this largely nonunionized field have complained of being omitted from the credits for games they've worked on.
Studios often cite tenure policies, saying developers need to have worked on the project for a specific amount of time or been there when the game ships.
Beyond whether developers are listed in credits, there are issues with job titles or even when and how the credits in a game roll.
What's next: Mejías can't point to what he worked on, because an NDA prohibits him from identifying his exact work in the game — another common industry practice.
But he trusts that future employers will believe him, even though, without the credit, he doesn't have the proof he felt he'd earned.
Go deeper