Trump's new venture could be peak SPAC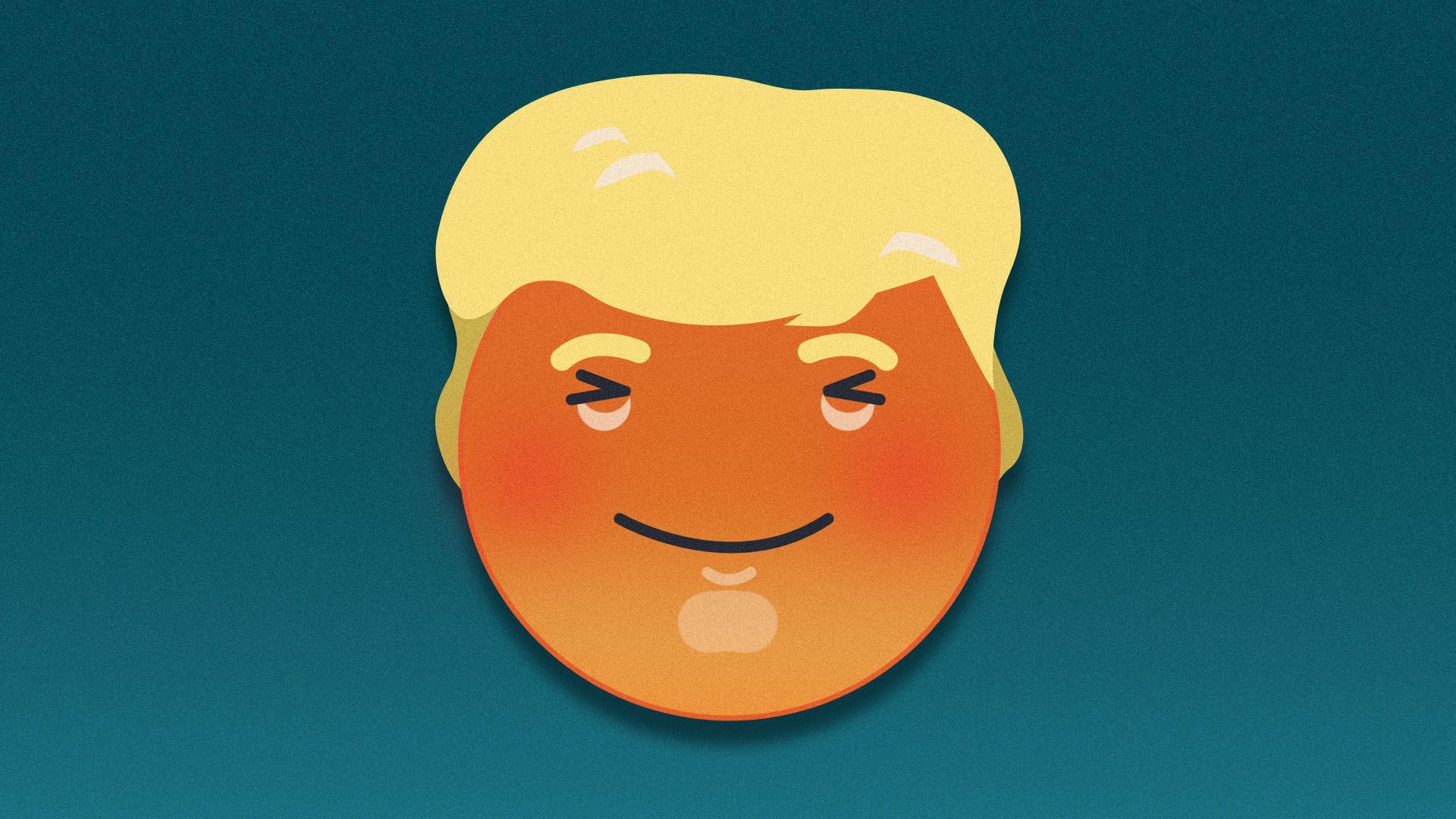 Former President Trump last night announced plans to launch a digital media network called "Truth Social," and said it would go public via a SPAC called Digital World Acquisition (Nasdaq: DWAC).
What to know: So far, this is a joke. The press release didn't contain even basic information, such as the new company's CEO. In fact, the only execs mentioned are Trump (as chairman) and veteran TV producer Scott St. John as head of a subscription streaming service.
There's no PIPE financing disclosed, even though redemptions could eat into Digital World's $293 million in reserves (caveat: the SPAC is soaring in early trading, likely on retail demand from Trump fans).
Oh, and there's a mention of the whole thing being worth $1.7 billion, "depending on the performance of the stock price post-business combination" — without any details of what type of stock performance would trigger that "additional earnout," or if it would be Trump himself who benefits.
Digital World filed an 8-K this morning with the SEC, but without the customary investor presentation attached.
There is a 22-page pitch-deck on the new website for Trump Media Group, although it's much more sizzle than steak. And it looks very familiar to a deck Axios' Kia Kokalitcheva reported on earlier this year (one slide is actually identical).
A "pre-order" option for Truth Social is available in the App Store, with a screenshot that basically looks like reskinned Twitter. The press release says the company plans to launch in early 2022, which means the company would seek to go public without a commercialized product.
About the SPAC: Digital World was formed earlier this year by Patrick Orlando, who has raised several SPACs but has yet to successfully buy a company. He did have one merger signed, with Giga Energy, but it was later terminated.
Its CFO is a member of Brazil's National Congress, and an ally of Jair Bolsonaro. There are no women in its exec ranks or on its board.
Spokespeople for Trump and the SPAC declined to comment beyond the press release.
The bottom line: This appears to be a shell company buying a shell company.
Go deeper