Steve Wynn renews his political bets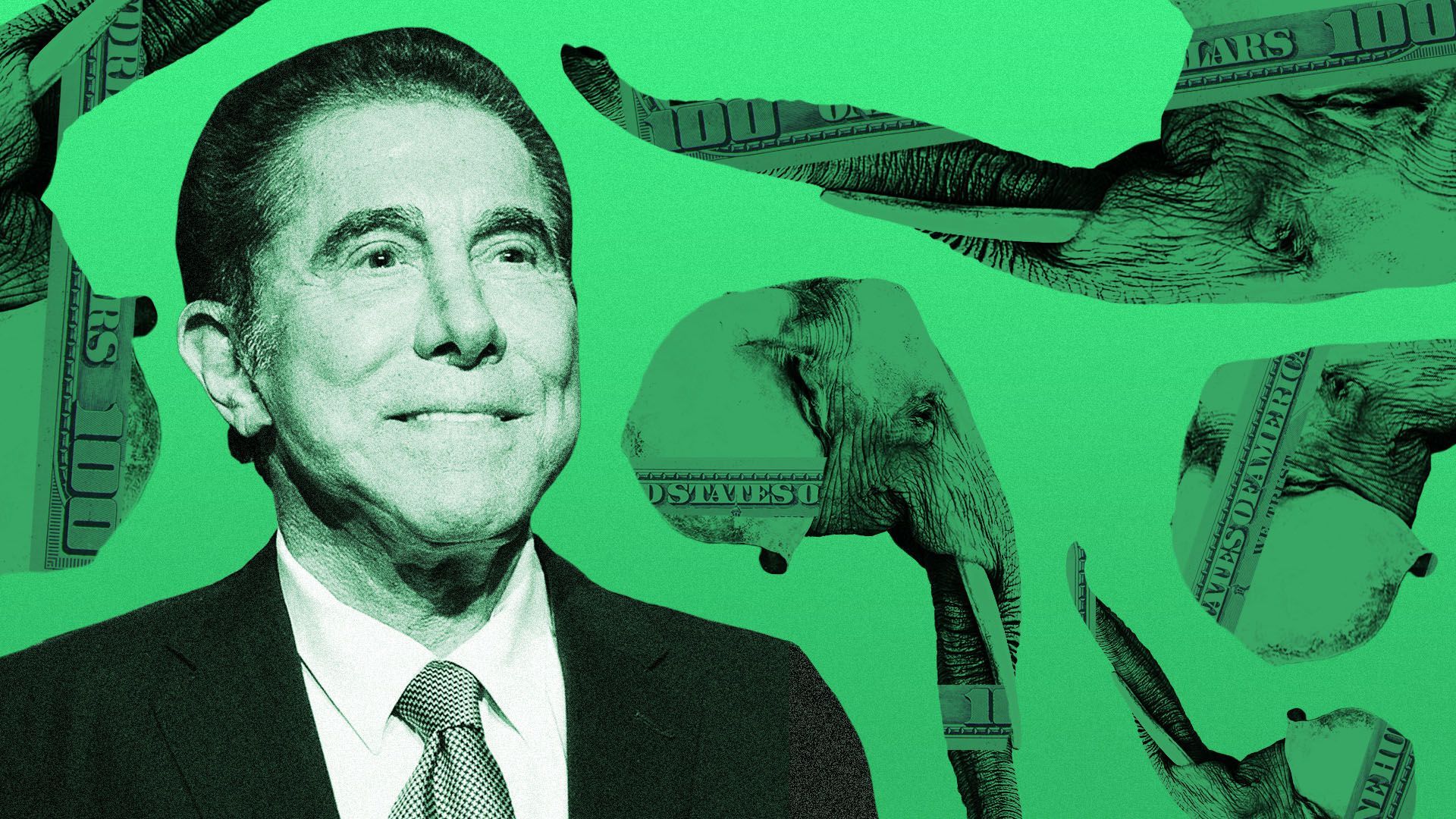 Steve Wynn is re-engaging in midterm races this year, and Republicans who distanced themselves from the casino mogul after sexual misconduct allegations are now happy to take his money.
Why it matters: The change in tone from some beneficiaries of Wynn's largesse underscores the favor and influence he still enjoys. Among the candidates he's supporting this year are Ohio Senate hopefuls Jane Timken and Josh Mandel.
Wynn also gave the maximum $5,800 to Adam Laxalt, a former Nevada attorney general running for Senate this year.
"As an entrepreneur and job-creator, Wynn, just like the thousands of Ohioans who have contributed to Jane's campaign, knows we must retake a Republican Senate majority to save America, and that Jane will put a stop to the radical agenda of Joe Biden and the Radical Left," Timken spokesperson Mandi Merritt said in a statement.
Efforts to reach Wynn were not successful. An attorney representing him also did not respond to a request for comment.
What's happening: Wynn has long been a top Republican donor and fundraiser.
The big picture: Wynn has continued donating to Republican political groups since his ouster from the gaming company that bears his name. And he's consistently maintained the misconduct allegations against him are false.
Last year, a Nevada court revived a Wynn defamation suit against the Associated Press over a story that reported on what Wynn describes as dubious rape allegations from the 1970s. The case is ongoing.
Nevertheless, he stepped back not just from his immensely successful casino business but from a top fundraising position for the national Republican Party after allegations initially surfaced.
In 2020, he resumed his donations in a big way, giving $9 million to the Senate Leadership Fund, and making a few other seven-figure contributions to other prominent GOP political groups.
This year, he's backing Republicans in a handful of key races.
Go deeper