Pfizer booster has 95.6% efficacy against COVID, large study shows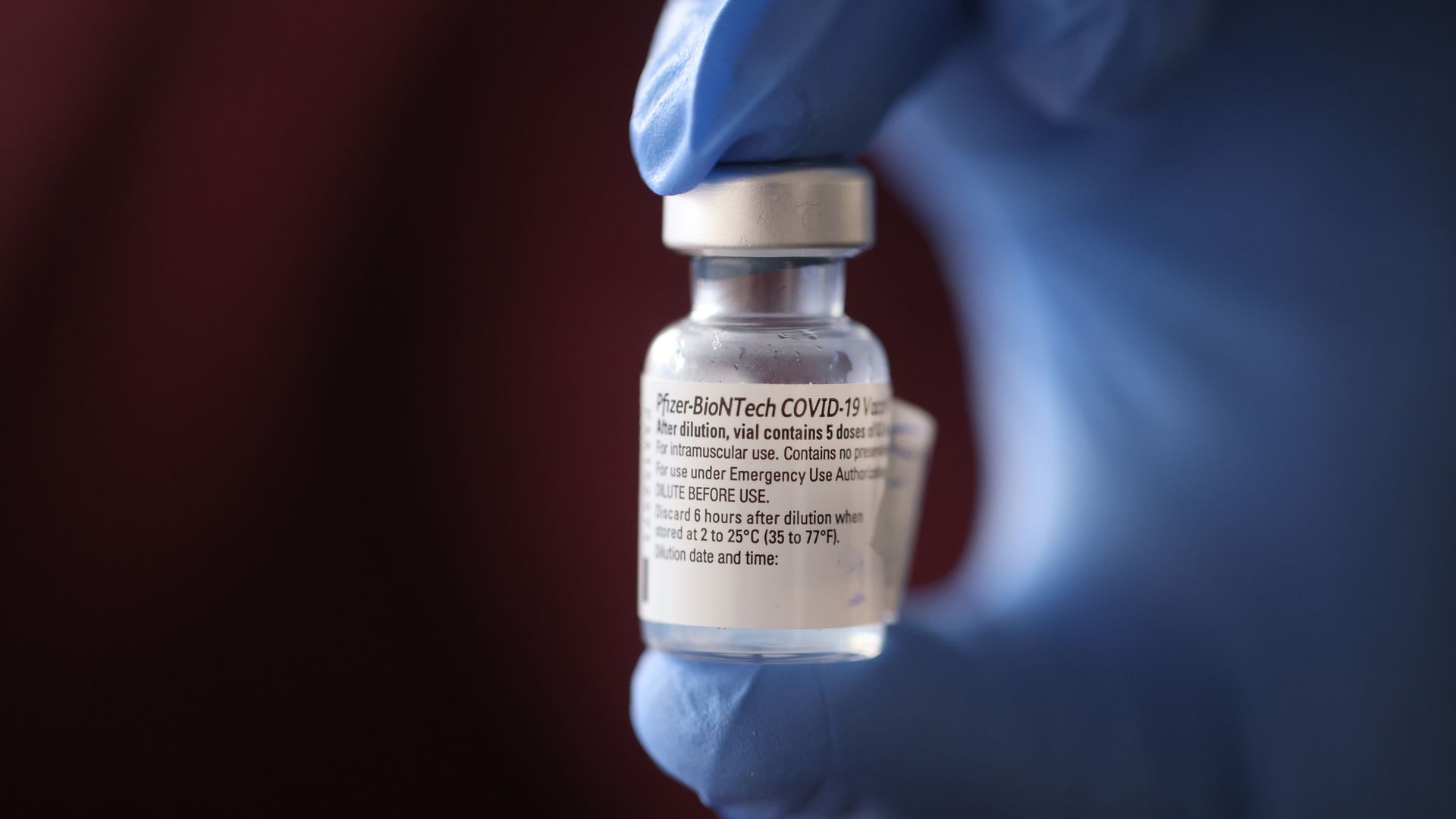 A booster shot of the Pfizer-BioNTech vaccine is 95.6% effective against the coronavirus, compared with those who only had the first two initial doses, according to a large study released Thursday.
Why it matters: The study, which had more than 10,000 participants aged 16 and older, is the first controlled, randomized trial looking at boosters and their effectiveness, the companies said.
The companies said the study was conducted during a time when the Delta variant was "the prevalent strain."
Details: Trial participants received either a booster shot or a placebo. "The median time between second dose and administration of the booster dose or placebo was approximately 11 months," the companies said.
During the study period, there were five virus cases among the group with boosters and 109 in the non-boosted group, giving the extra shot an efficacy rate of over 95%.
The big picture: The Food and Drug Administration has already approved booster shots for those who received the Pfizer vaccine who are at high risk of developing severe COVID-19 and for people 65 years and older.
On Wednesday, the FDA gave its approval for Americans to get booster shots that are different from the COVID vaccine they initially received, as well as booster shots for people who received the Moderna and Johnson & Johnson vaccines.
What they're saying: "These results provide further evidence of the benefits of boosters as we aim to keep people well-protected against this disease," said Albert Bourla, chairman and CEO of Pfizer.
"In addition to our efforts to increase global access and uptake among the unvaccinated, we believe boosters have a critical role to play in addressing the ongoing public health threat of this pandemic," Bourla added.
Go deeper