Pediatric groups declare youth mental health crisis a national emergency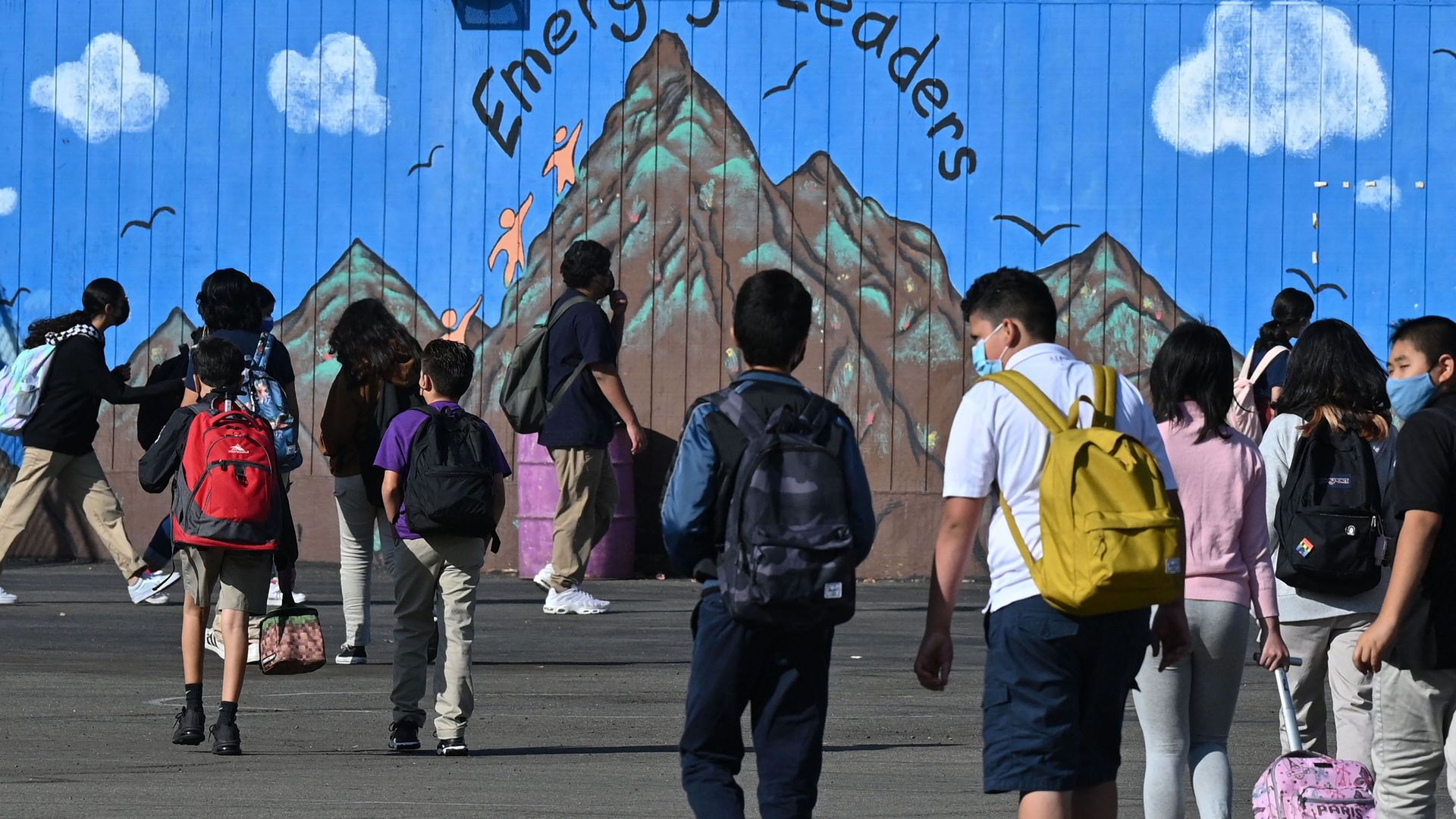 Three major pediatric health groups declared on Tuesday a national state of emergency in children's mental health.
The big picture: Rates of childhood mental health issues and suicide had been rising since 2010 but worsened significantly in the last year amid the COVID-19 pandemic and ongoing social unrest around racial justice.
Why it matters: Hospital visits for mental health emergencies and suspected suicide attempts rose drastically, according to the American Academy of Pediatrics (AAP), the American Academy of Child and Adolescent Psychiatry (AACAP) and Children's Hospital Association (CHA).
Emergency department visits for mental health emergencies rose by 24% for children from the ages of 5 to 11 from March and October 2020, according to a statement released by the groups Tuesday.
It rose 31% for children ages 12 to 17 during that same time period.
In the first six months of 2021, there was a 45% increase in the number of self-injury and suicide cases in 5- to 17-year-olds compared to the same period in 2019.
State of play: A study released this month from the Child Mind Institute found that 55% of children felt more "sad, depressed or unhappy" as a result of the pandemic.
About 70% of children and adults reported some degree of mental discomfort reflected in loneliness, irritability or fidgetiness, according to the report.
Of note: The AAP, AACAP and CHA noted that communities of color were disproportionally impacted by the mental health crisis due to "inequities that result from structural racism."
More than 140,000 children in the United States lost a primary or secondary caregiver due to COVID-19, but youth of color were disproportionately impacted, according to the statement.
Details: The three pediatric groups also called for increased federal funding for mental health screening, diagnosis and treatment, as well as for suicide prevention programs in schools.
What they're saying: AACAP President Gabrielle A. Carlson said that the "ongoing public health emergency has made a bad situation worse."
"We are caring for young people with soaring rates of depression, anxiety, trauma, loneliness, and suicidality that will have lasting impacts on them, their families, their communities, and all of our futures," Carlson said.
"Young people have endured so much throughout this pandemic, and while much of the attention is often placed on its physical health consequences, we cannot overlook the escalating mental health crisis facing our patients," AAP President Lee Savio Beers said.
Go deeper