Net-zero emissions fight breaks out before COP26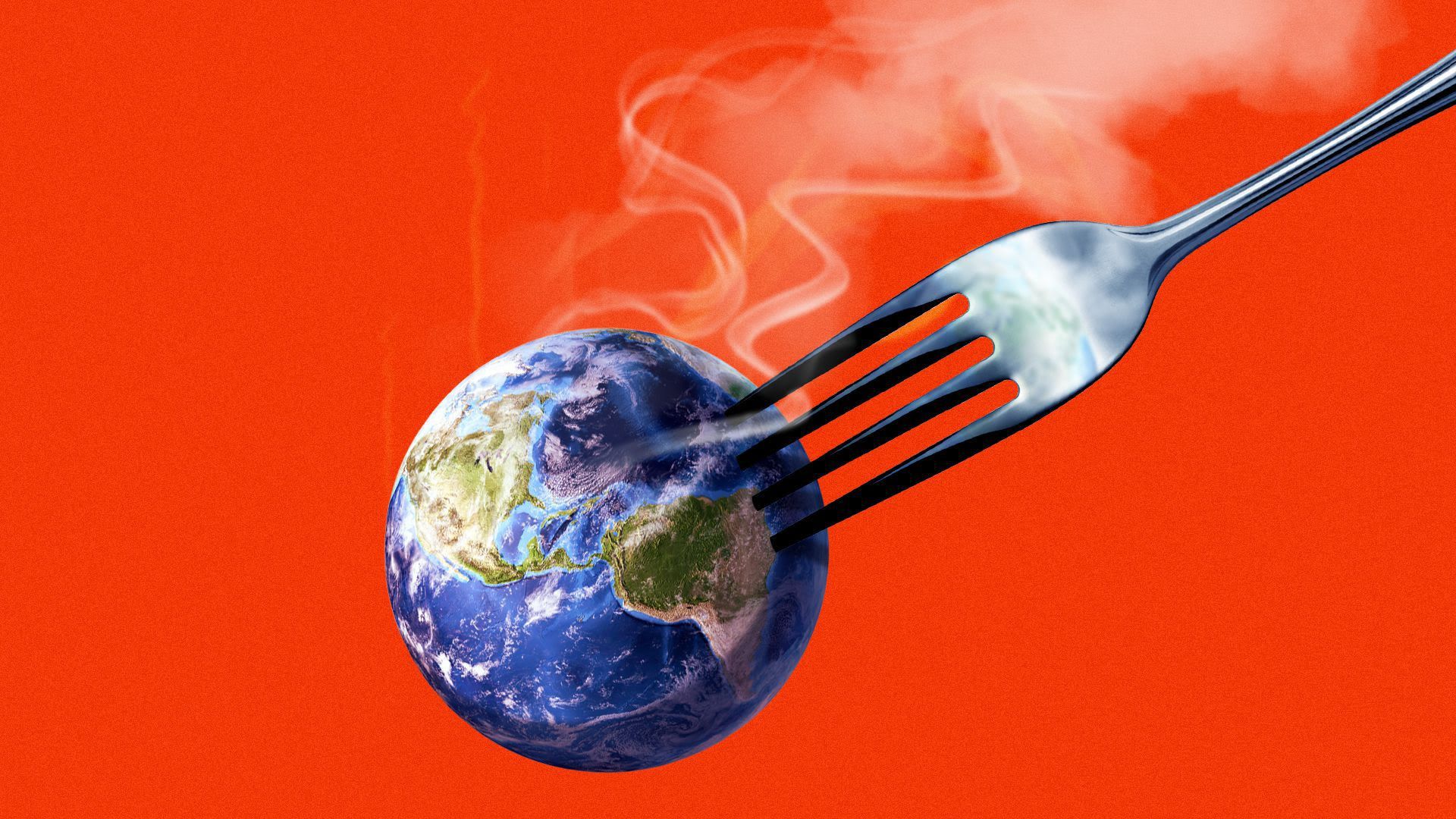 Here's a sign of how tough it'll be to win new emissions-cutting moves at COP26: Big developing nations are refusing to commit to net-zero emissions by 2050.
Driving the news: That's spelled out in a new statement from countries including China, the biggest greenhouse gas emitter by far, as well as India and Indonesia.
Why it matters: Scientific reports have shown that such a target is necessary for reaching the 1.5°C or 2°C Paris targets. Agreeing to net-zero emissions by midcentury is a central goal of the U.S. and U.K., which is hosting the talks.
The big picture: Developing countries see calls for net-zero commitments by all nations by 2050 to be moving the goalposts for climate action.
Between the lines: The ministerial statement criticizes developed countries for repeatedly breaking their emissions reduction and financial aid commitments.
China, India and other signatories say industrialized countries need to rapidly decarbonize by 2030 while giving other nations the opportunity to pursue emissions cuts over the longer term.
"Developed countries have in fact increased their emissions between 1990 and 2020," the document states, taking note that $100 billion a year in financial assistance from wealthier countries promised as early as 2009 has not materialized.
"These failures to deliver on the commitments agreed to by developed countries undermines trust and confidence in the multilateral system," the countries state.
The bottom line: As climate expert, Li Shuo of Greenpeace, tweeted in response to the statement, "Glasgow will be one of the most difficult COPs in recent years."
Go deeper