Michigan city declares state of emergency due to lead-contaminated water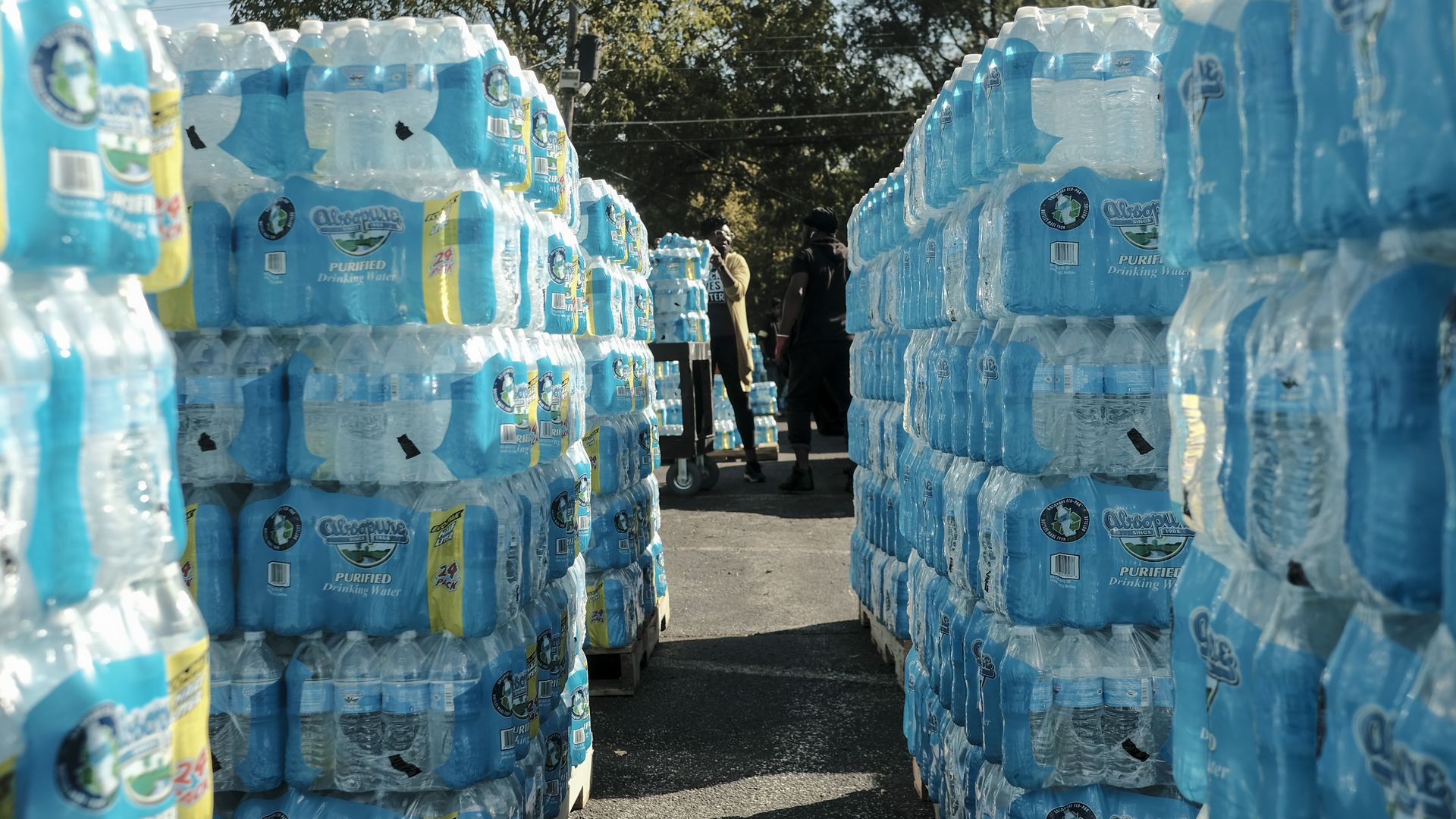 Officials in Benton Harbor, Michigan, announced a state of emergency earlier this week in an ongoing effort to replace the city's lead pipes, CNN reports.
Driving the news: The state of emergency, enacted by the City Commission on Monday, was intended to trigger a full-government approach to replace several lead pipes that have contaminated the city's water supply.
A water main break occurred in Benton Harbor on Tuesday, ultimately resulting in the loss of water pressure across the city, per the Michigan Department of Health and Human Services.
As of this week, more than 71,000 cases of free bottled water had been distributed to Benton Harbor residents since the crisis erupted in September, according to the department.
Michigan Gov. Gretchen Whitmer (D) called on the state legislature to provide an additional $11.4 million investment to assist in replacing the city's lead pipes.
What they're saying: "We understand that Benton Harbor residents are going through very stressful times," Elizabeth Hertel, Michigan Department of Health and Human Services director, said in a statement.
"I want them to know that the state is fully committed to making sure that families have access to clean water," she added.
"Every Michigander deserves safe drinking water," Whitmer said in a press release Tuesday. "We will not rest until every parent feels confident to give their kid a glass of water knowing that it is safe."
Go deeper