Report: Few Latino roles in movies or streaming in 2020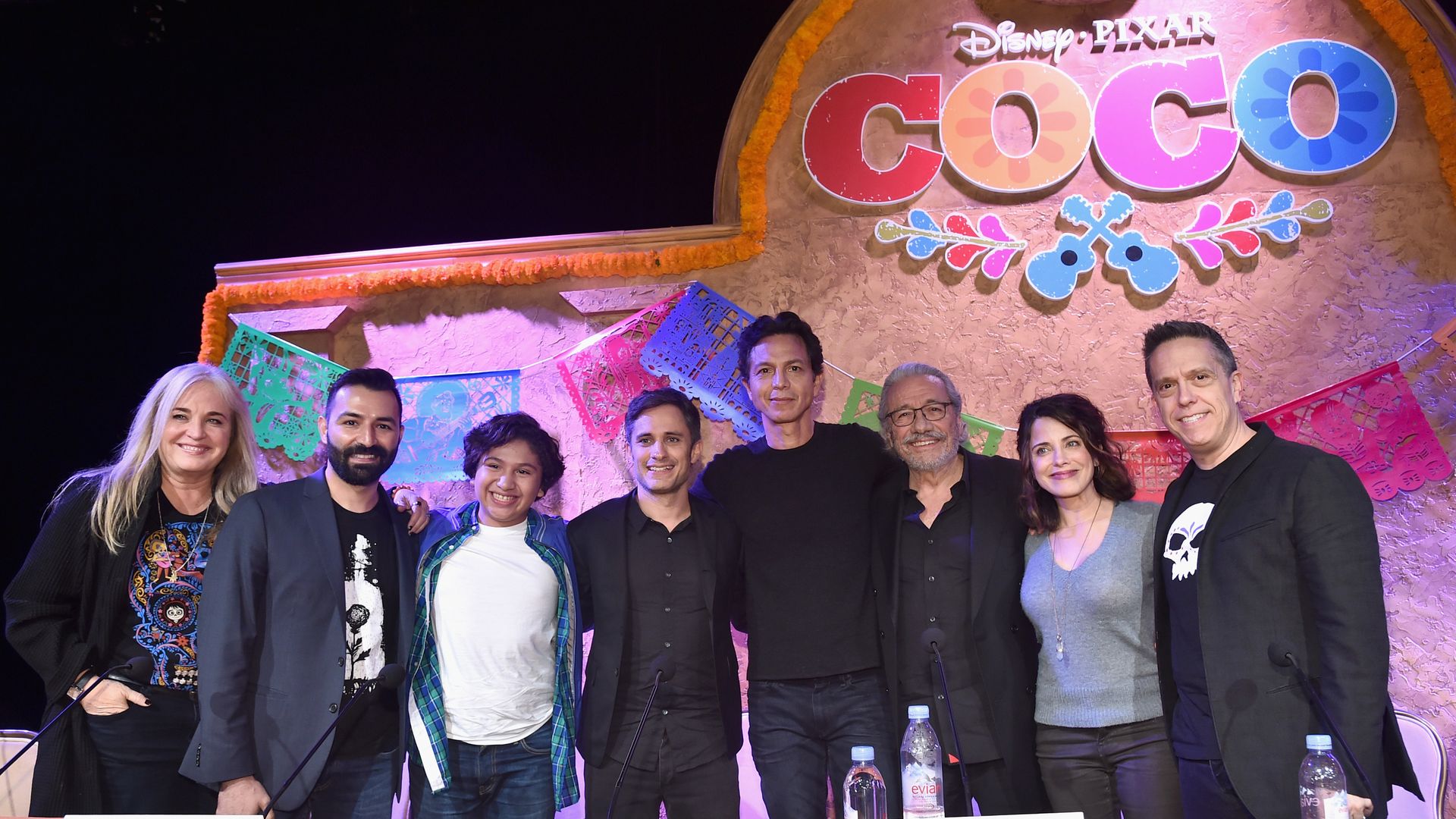 Only 5% of lead actors in films and 2.9% in all new and returning television and streaming were Latino in 2020, according to a report.
Why it matters: Media companies face scrutiny amid another report highlighting the underrepresentation of a group that makes up nearly 19% of the population. The study by the research nonprofit firm Latino Donor Collaborative showed a person is more than twice as likely to be an identical twin than for a show to have a Latino lead actor.
Ana Valdez, executive president of the Latino Donor Collaborative, told Axios. the lack of Latino representation in popular media affects how young Latinos see themselves and could foster stereotypes about Latinos among everyone else.
By the numbers: Latinos were the only group, compared to Black Americans, Asian Americans and whites, to see their percentages of media representation in movies and shows fall short of proportion to their U.S. population, the study found.
Latinos were only 5.5% of all screening representation — yielding a -71% representation ratio compared to the population percentage in the U.S.
Comparatively, whites had 81.2% of all screening representation in 2020 even though they are 57.8% of the total U.S. population, the study found.
Only 20 out of the 931 shows that aired in primetime and on streaming platforms in the U.S. last year had Latino lead actors.
The 2020 Latino Representation in Media report used U.S. Census data, numbers from the Nielsen Diverse Intelligence Series Report, and examinations of shows and movies over the last four years.
What they're saying: "This is a call to action. This can't continue like this anymore," Ana Valdez, executive president of the Latino Donor Collaborative, told Axios.
The intrigue: The Latino Donor Collaborative recently created THE SOURCE, a database of Latinos who have worked on at least one network show or one studio film during the last four years.
Valdez said it's meant as a response to Hollywood executives who say they can't find Latino talent.
Don't forget: The lack of Latinos in media has caught the attention of the White House and members of Congress.
The White House last week held a forum on how Latinos are portrayed in media and Hispanics' lack of representation in film and television.
A recent preliminary U.S. Government Accountability Office report found that Latinos are severely underrepresented in the media industry.
U.S. Rep. Joaquin Castro (D-Texas), a former chair of the Congressional Hispanic Caucus, has been outspoken about the lack of Latinos in film and in newsrooms and requested the GAO audit.
Get more news that matters about Latinos in the hemisphere, delivered right to your inbox on Tuesdays and Thursdays. Sign up for the Axios Latino newsletter.
Go deeper