Appeals court scraps order mandating COVID protections for immigrant detainees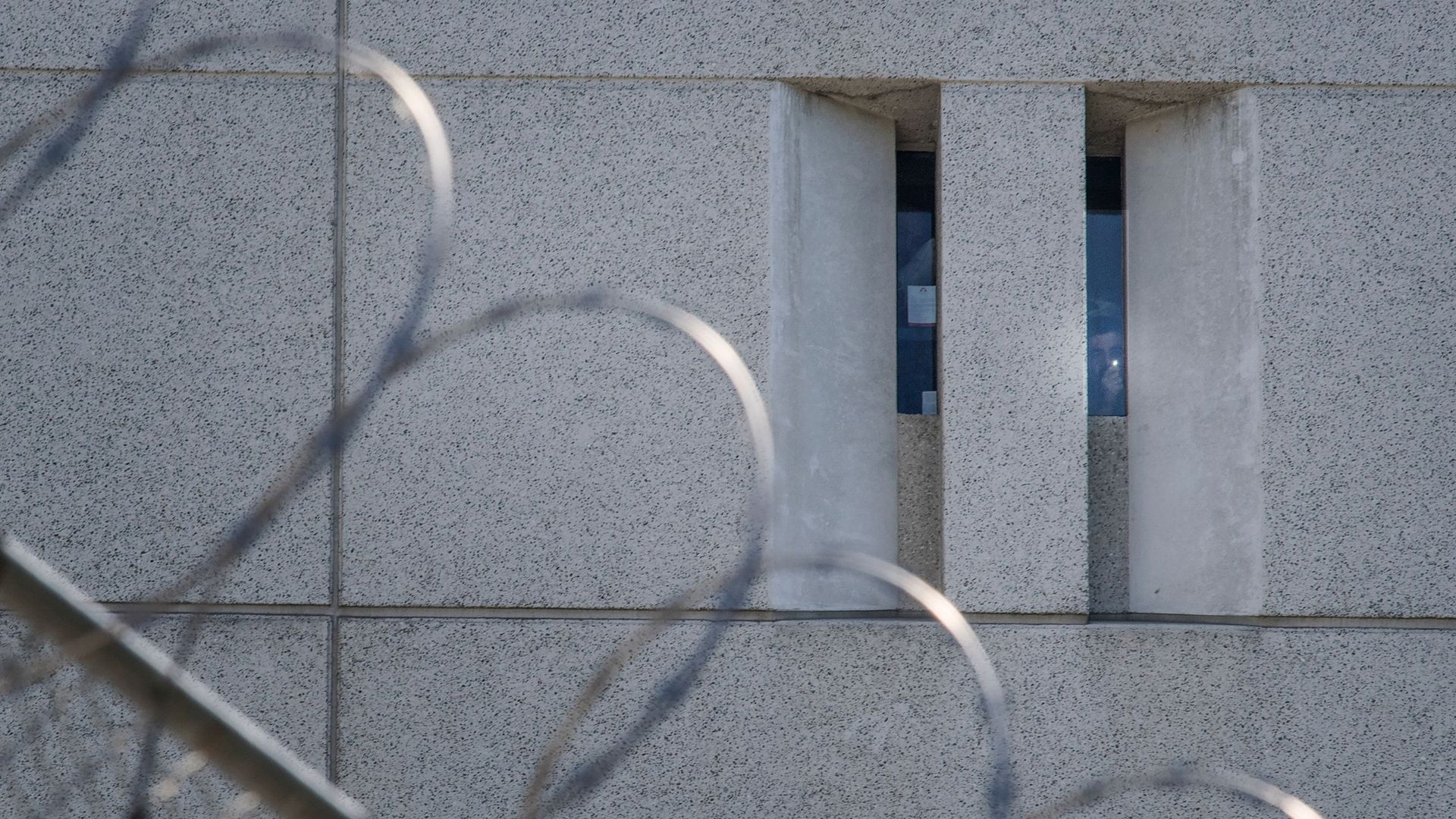 Judges on a federal appeals court Wednesday voted 2-1 to overturn an order requiring authorities to monitor and possibly release immigrants being held at detention centers if they are at high-risk for long term COVID-19 complications, the Los Angeles Times reports.
Why it matters: In its ruling, the San Fransisco-based panel said a federal district judge overreached in 2020 when he issued a preliminary injunction requiring the monitoring. The Trump administration appealed that ruling, and Biden's Justice Department continued to argue against it when he took office.
The 9th Circuit Court of Appeals declined to let lawyers of both parties mediate their differences in September, saying that request came too late, per L.A. Times.
Judge Daniel Bress joined Judge Eric Miller — both Trump appointees — in ruling to scrap the order. Judge Marsha Berzon, a Clinton appointee, dissented.
The backdrop: Judges on the panel had signaled during oral arguments that the lower court was "micromanaging" the release of the detainees when it issued the original order, and that it lacked the authority to mandate such a process.
What they're saying: "We're heartbroken & infuriated to report that the 9th cir. reversed the Fraihat preliminary injunction - the basis for the release of 1000s of medically vulnerable immigrants throughout the pandemic," tweeted the Civil Rights Education and Enforcement Center, which advocates for immigrant detainees.
The group blamed Biden and his administration for the ruling: "[T]his is on you for actively litigating the appeal."
What's next: A lawyer with the center, Elizabeth Jordan, said it was considering its options, including appealing the decision to a larger panel of the court.
Go deeper