Biden: Jan. 6 Capitol riot "was about white supremacy"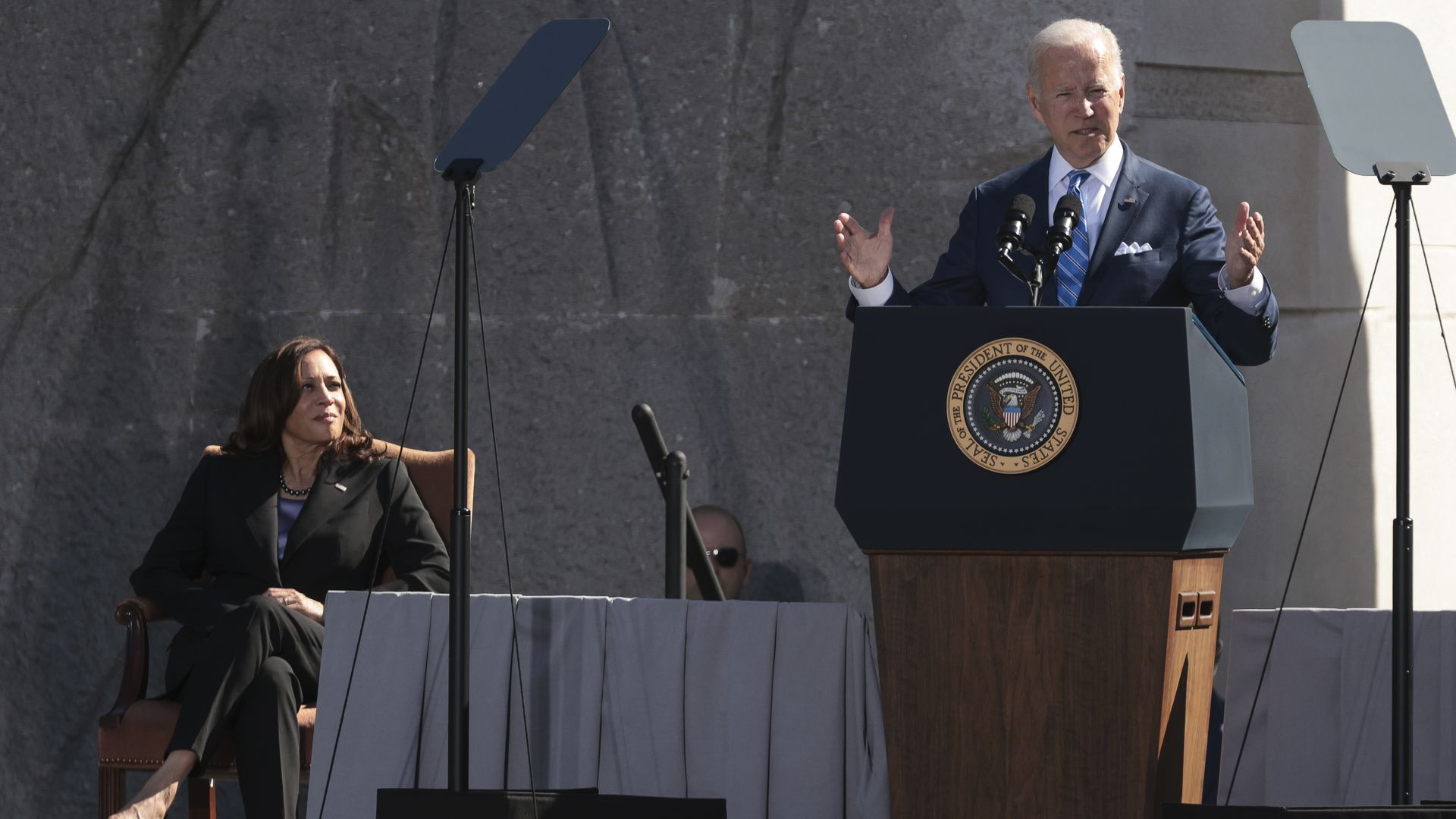 President Biden said Thursday that white supremacy motivated rioters who carried out the Jan. 6 insurrection at the U.S. Capitol.
Driving the news: "The violent, deadly insurrection on the Capitol nine months ago, it was about white supremacy, in my opinion," Biden said at an event commemorating the 10-year anniversary of the Martin Luther King Jr. memorial in Washington.
Biden also mentioned the white supremacist rally in Charlottesville, Virginia, in 2017, saying: "The through line is that hate never goes away."
The big picture: Biden, who condemned efforts to restrict voting access, spoke just one day after Senate Republicans successfully filibustered a voting rights bill.
"I know progress does not come fast enough, it never has," Biden said. "The process of governing is frustrating and sometimes dispiriting. But I also know what's possible if we keep the pressure up, if we never give up, we keep the faith."
What he's saying: Biden also lamented the lack of progress in passing a police reform bill.
"I know the frustration we all feel, that more than one year after George Floyd's murder, and the conviction of his murderer about six months ago, meaningful police reform in George's name has still not passed Congress," Biden said.
"I remember many times meeting his little daughter. She'd say to me, my daddy's changing history."
We haven't fulfilled that yet. I understand, you got to keep fighting. Let me be clear though, we're going to continue to fight for real police reform legislation."
Go deeper: Bipartisan police reform negotiations end without deal
Go deeper