ACLU sues Texas school district for punishing boys with long hair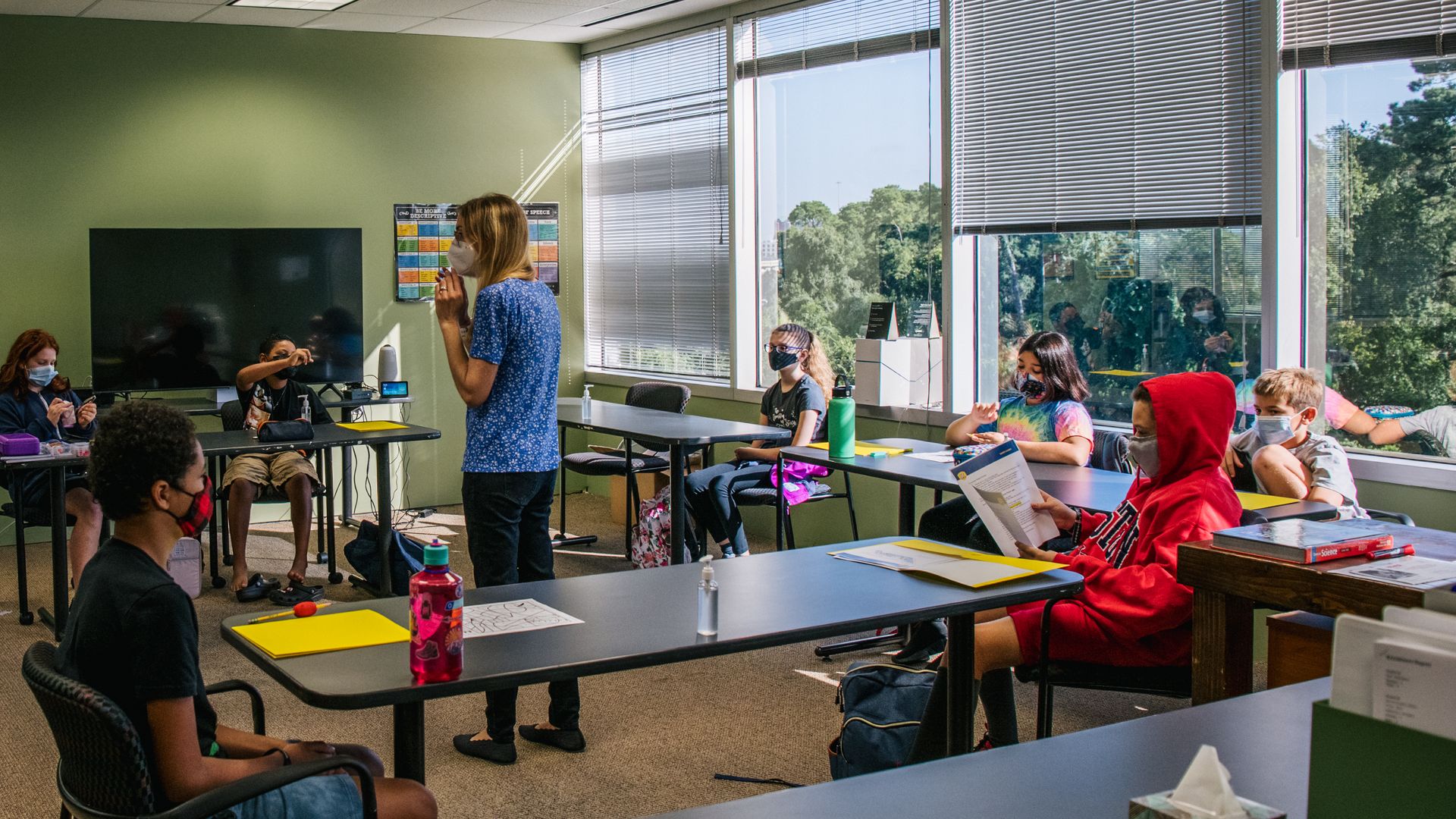 The American Civil Liberties Union filed a lawsuit Thursday on behalf of seven students in a Texas school district over what they call a discriminatory policy requiring boys, but not girls, to wear short hair.
Driving the news: School officials in the Magnolia Independent School District have punished boys for having long hair, including one 9-year-old student who was forced to serve an in-school suspension for a month and be removed from campus, according to the lawsuit.
"We have warned the district repeatedly that its gender-based hair policy violates the Constitution, but the district continues to derail students' lives and deny their right to a public education free from discrimination," Brian Klosterboer, ACLU of Texas staff attorney, said in a statement.
Magnolia Independent School District said the district "is reviewing the claims raised in the lawsuit with its legal counsel and looks forward to the opportunity to respond to the Court," per a statement.
"The administration and board are currently in the process of considering parent grievances on this subject matter," said Denise Meyers, a spokesperson for the school district. "Magnolia ISD respects varying viewpoints, and we respect the rights of citizens to advocate for change."
The lawsuit was filed jointly by the ACLU of Texas and the ACLU Women's Rights Project.
The big picture: The lawsuit was filed on behalf of students, aged 7–17, who also allege that administrators apply the policy unevenly, allowing some members of the high school football teams to wear long hair, per the ACLU.
The school district's handbook states that hair "be no longer than the bottom of a dress shirt collar, bottom of the ear, and out of the eyes for male students."
The suit comes as students, their parents, school leaders and civil rights groups, including the ACLU, have for months urged the district to amend its policy.
Magnolia Independent School District has defended the policy, saying in August: "This has been approved by the Texas courts and continues to be used by roughly half the districts in the state of Texas," KPRC reports.
What they're saying: "Parents, students, and members of our community have filed grievances and spoken at Magnolia ISD school board meetings to tell the district to stop punishing our kids and change the policy," Danielle Miller, the mother of an 11-year-old student who wears long hair, said, per the ACLU.
"We will not be ignored nor go away quietly while our children are disciplined simply because of their gender."
Editor's note: This story has been updated to include comment from Magnolia Independent School District.
Go deeper