Where it stands: Weed policies by U.S. sports league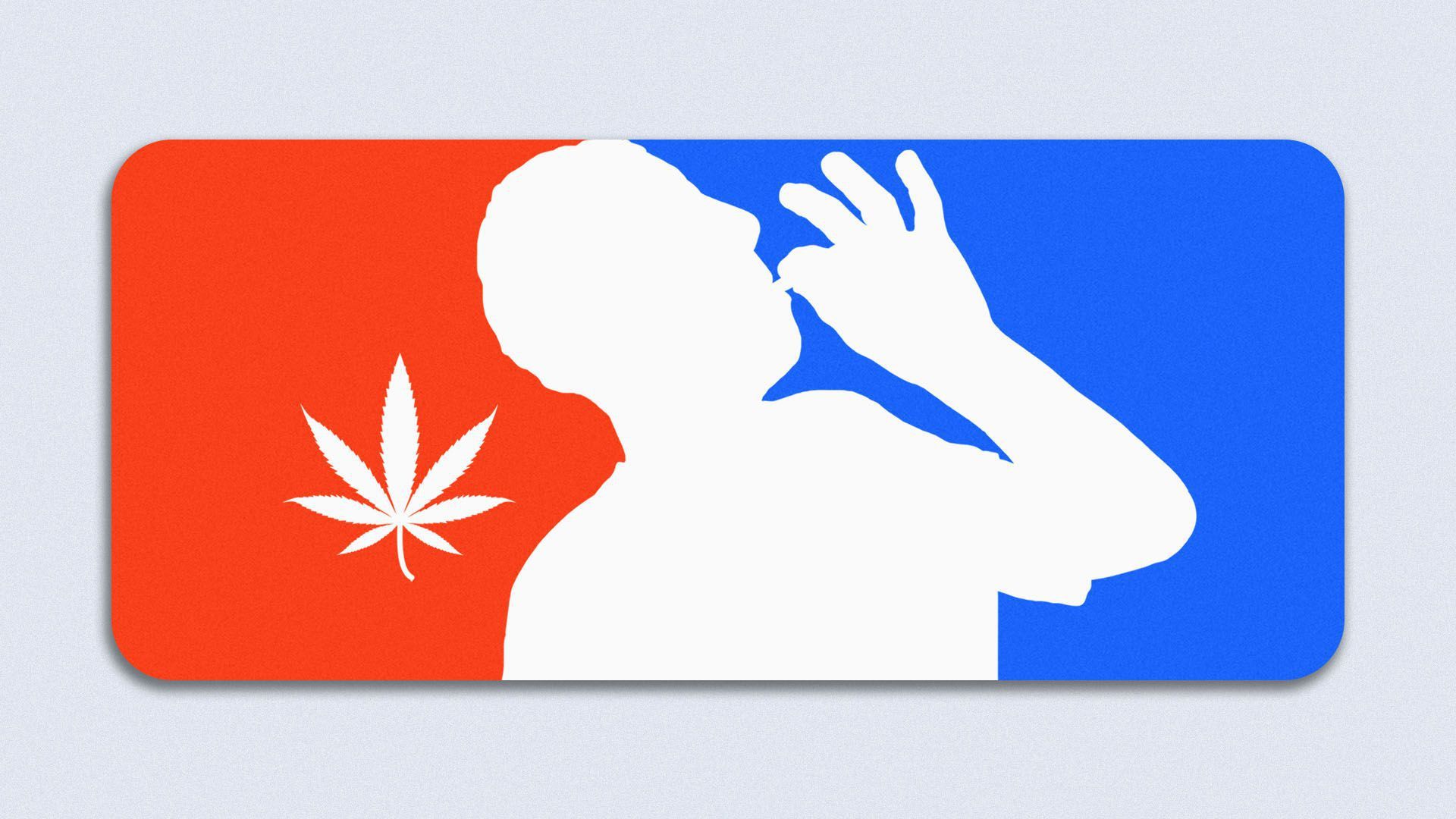 With public support for marijuana legalization nearing unanimity, and more athletes using cannabis to treat pain, the four major U.S. sports leagues continue to reduce restrictions and punishments.
Driving the news: NBA players won't be subject to random marijuana testing this season, an extension of an agreement between the league and its players' union that began ahead of the 2020 Orlando restart.
League policies:
NBA: Marijuana remains prohibited, but the relaxed testing protocol brings the league more in line with its Big Four counterparts.
NHL: While the NHL tests for cannabis, there's no punishment for positives. If a player has "abnormally high levels" of THC, it's treated as a health matter (like alcoholism would be).
MLB: In 2019, MLB removed marijuana from its list of banned substances and now treats it the same as alcohol. Players do, however, remain subject to discipline for using or possessing the drug.
NFL: The new CBA reduced the testing window from four months to just two weeks of training camp, so players could use marijuana in the offseason without fear of punishment. The threshold for a positive test was also raised, and suspensions were replaced by fines.
By the numbers: Recreational marijuana is legal in Canada and 18 states, plus D.C., while medical marijuana is legal in 38 states. That means just 22 of 124 Big Four teams (18%) are based in states where neither use is permitted:
Texas: Astros, Cowboys, Mavericks, Rangers, Rockets, Stars, Spurs, Texans
North Carolina: Hornets, Hurricanes, Panthers
Tennessee: Grizzlies, Predators, Titans
Georgia: Braves, Falcons, Hawks
Wisconsin: Brewers, Bucks, Packers
Indiana: Colts, Pacers
Go deeper