Republicans scuttle voting rights proposal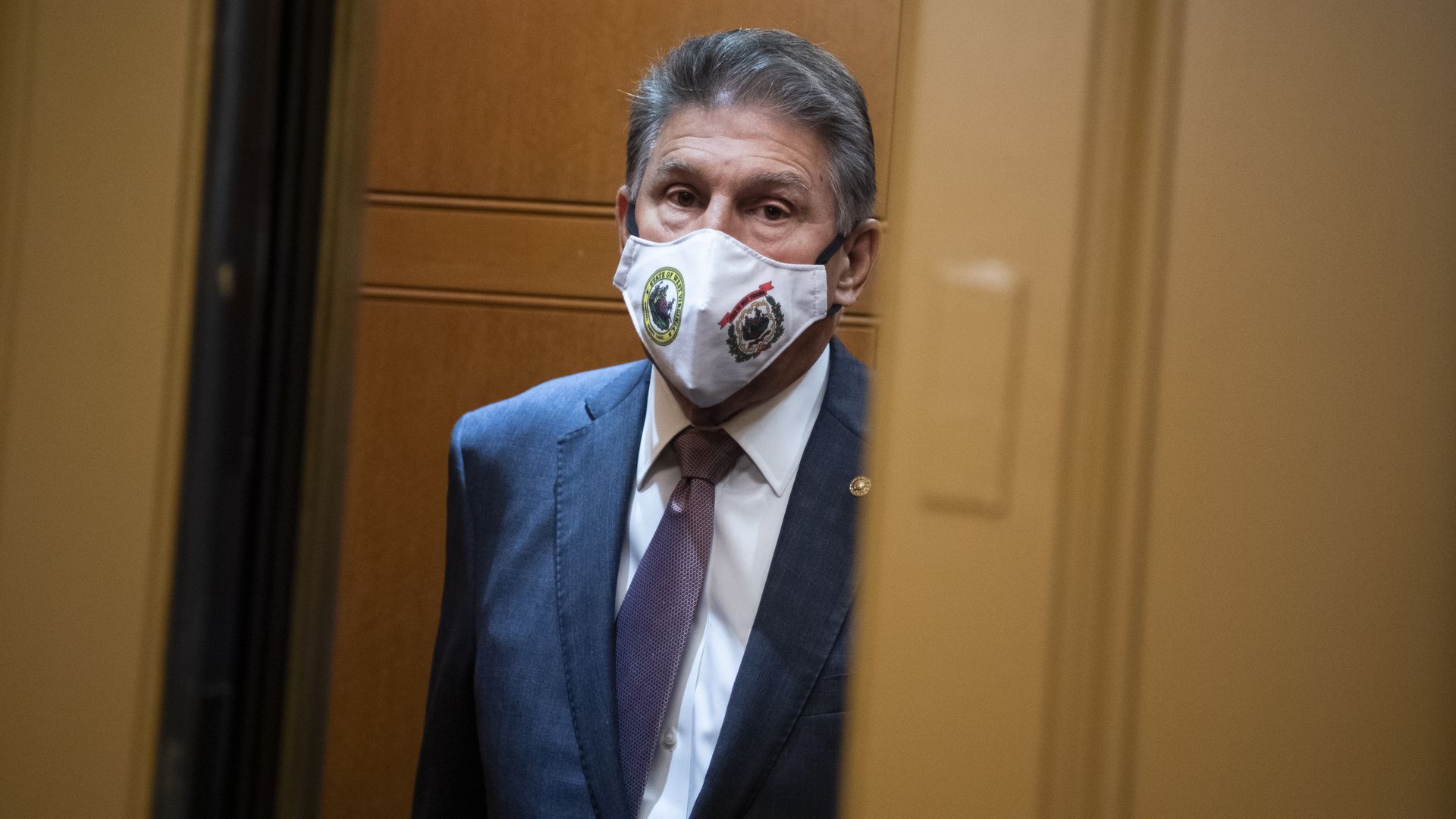 The Senate failed to advance a new voting rights bill in a 49-51 vote Wednesday, after Republicans successfully filibustered the bill.
Why it matters: The Freedom to Vote Act is the latest attempt by Democrats to counter Republican-led efforts to pass state laws restricting voting access. This marks the third time this year that Republicans have been able to scuttle voting rights legislation, the New York Times noted.
State of play: Backed by Sen. Joe Manchin (D-W.Va.), the Freedom to Vote Act is less expansive than the Democrats' previous voting rights push, which had failed to get Manchin's support.
Of note: The bill's failure Wednesday could intensify calls from activists and some Democratic lawmakers to abolish the filibuster.
Senate Majority Leader Chuck Schumer (D-N.Y.) changed his vote to "nay" at the vote's conclusion and entered a motion to reconsider the vote.
"I want to be clear about what just happened on the floor of the Senate. Every single Republican senator blocked this chamber from having a debate — simply a debate — on protecting Americans' right to vote in free and fair elections," Schumer said in remarks following the vote.
The big picture: The bill included provisions to make Election Day a public holiday, have same-day voter registration at all polling places by 2024, and ensure at least 15 days of early voting for federal elections.
In a statement Wednesday, President Biden urged the Senate to vote in favor of opening debate on the bill, noting, "It is urgent. Democracy — the very soul of America — is at stake."
Former President Obama also tweeted his support for the bill Wednesday, saying it would, "strengthen our democracy and give more Americans a voice. That's why the Senate should do the right thing and protect what so many generations fought so hard to secure."
Schumer told reporters Tuesday that the legislation was "a bill that every Senate Democrat is united behind, enthusiastically," according to NPR.
Go deeper