Rahm Emanuel questioned on murder of Laquan McDonald in confirmation hearing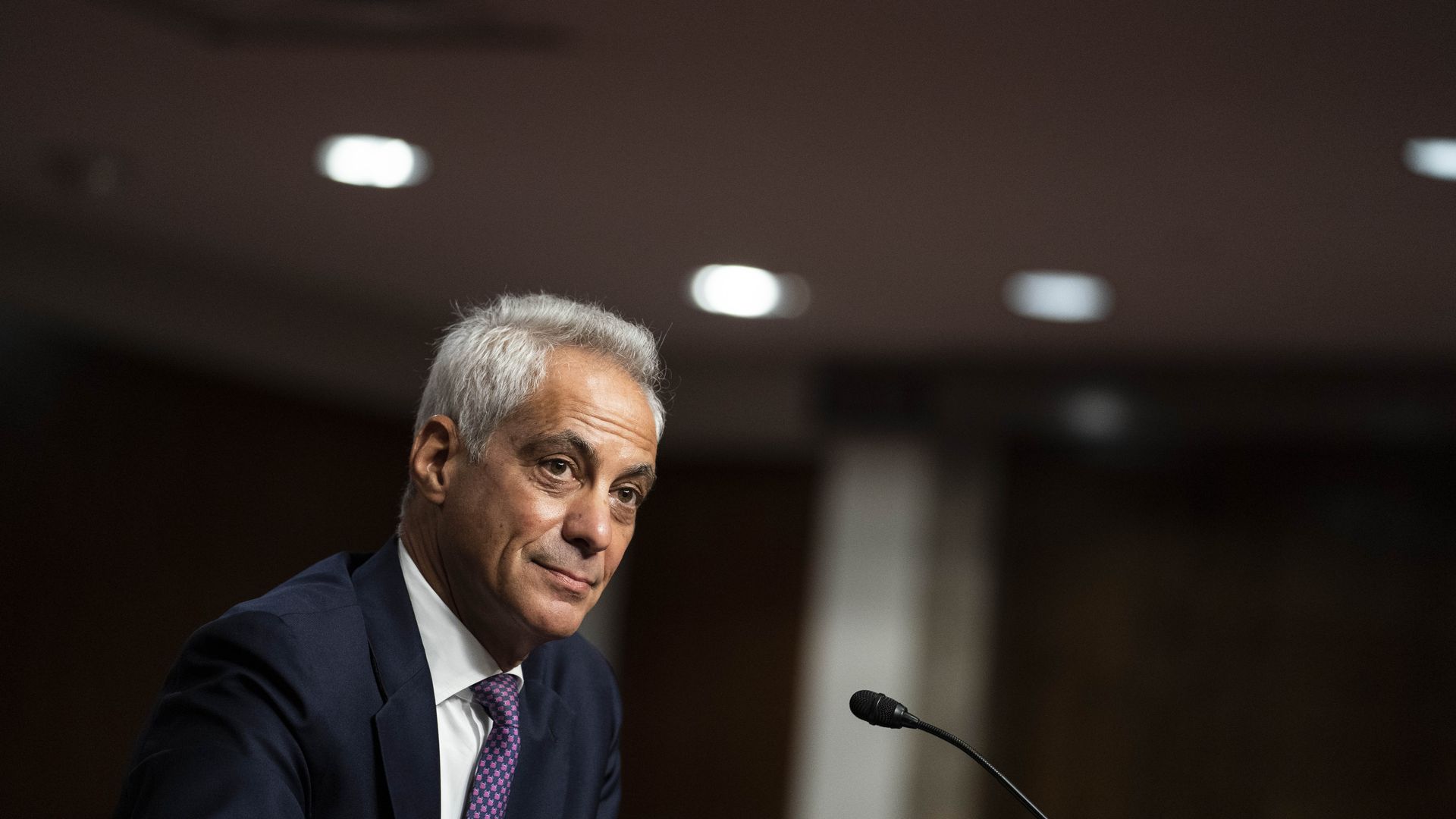 Former Chicago Mayor Rahm Emanuel spoke about the murder of Laquan McDonald during his Senate confirmation hearing Wednesday to become the U.S. ambassador to Japan, saying that "there's not a day or a week that has gone by in the last seven years I haven't thought about this."
Catch up quick: McDonald was a Black teenager who was fatally shot 16 times by Chicago police during Emanuel's tenure as the city's mayor. The 2014 shooting triggered massive protests, both because of its nature and the fact that the officers' body-cam footage was concealed for years.
Emanuel has faced criticism over his handling of the shooting.
Wednesday's hearing took place on the seventh anniversary of McDonald's death.
What he's saying: "I think we all know that over the last 10 years, there's not a city in this country, regardless of size, that hasn't dealt with the gulf between police activities and the oversight and accountability that's necessary. Chicago is no different," Emanuel said.
Emanuel called Chicagoans' distrust of the authorities "well-deserved and well-earned," adding that as mayor he, "made a number of changes that dealt with oversight, accountability, and it is clear to me, those changes were inadequate to the level of distrust."
"They were on the best marginal, I thought I was addressing the issue, and I clearly missed the level of distrust and skepticism that existed, and that's on me," he added.
Go deeper