New York City announces COVID vaccine mandate for all public workers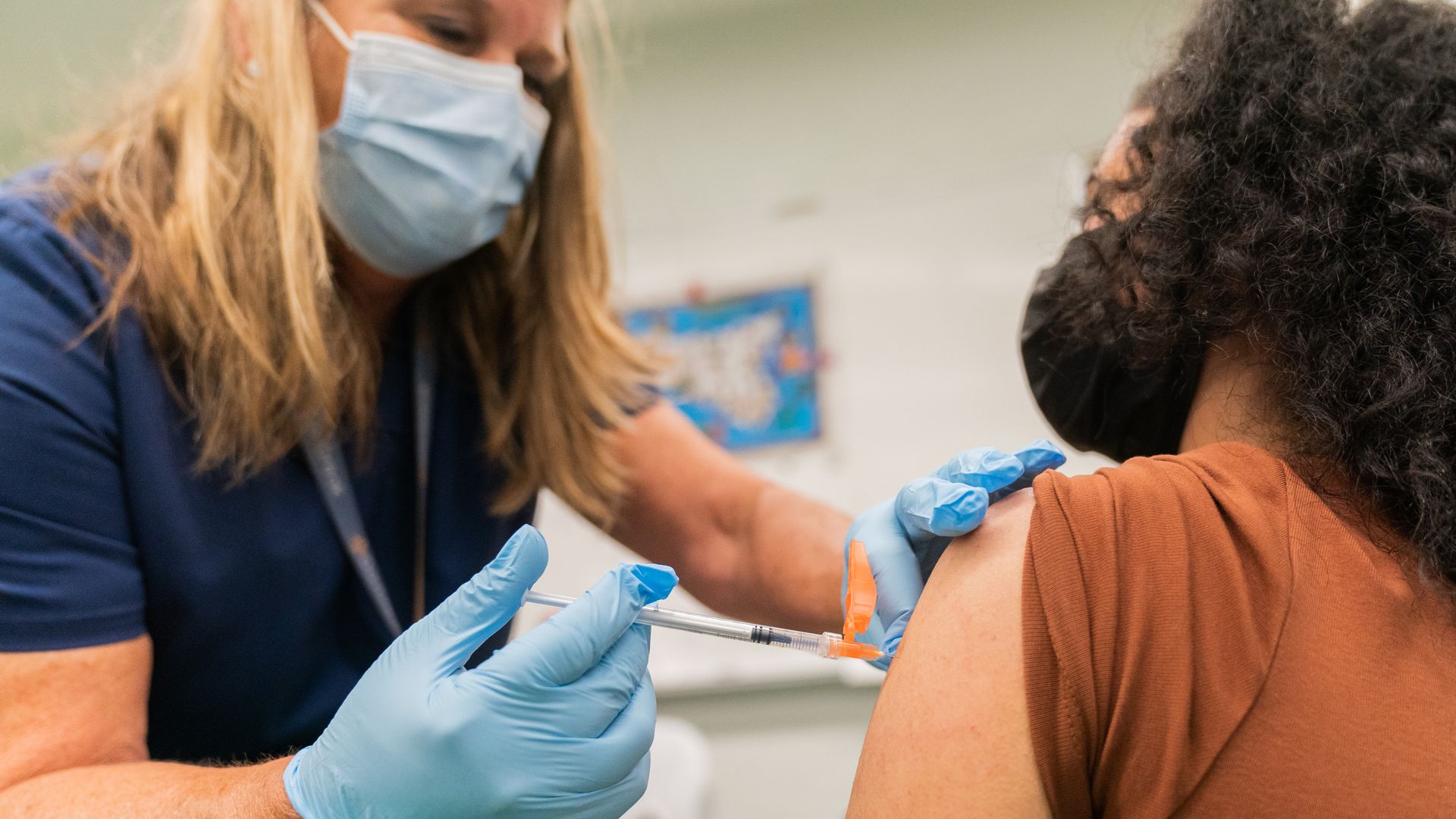 New York City Mayor Bill de Blasio on Wednesday announced an expanded COVID-19 vaccine mandate that covers all of the city's public employees, including police officers and firefighters.
Why it matters: Around 71% of city workers have already satisfied the mandate by receiving at least one dose. The remaining 46,000 unvaccinated employees will have to receive their first dose by Oct. 29 or will risk being placed on unpaid leave until they can show proof of a first dose, the Wall Street Journal reported.
The new rule affects 160,500 workers but doesn't include the city's correction officers, who will face a later deadline.
Prior to Wednesday's announcement, only the city's Department of Education and health care workers were required to be vaccinated against the virus.
Workers will get a $500 bonus for any public worker who receives their first shot at a city-run vaccination site.
What they're saying: "There is no greater privilege than serving the people of New York City, and that privilege comes with a responsibility to keep yourself and your community safe," de Blasio said in a statement.
"We have led the way against COVID-19 — from fighting for the right to vaccinate frontline workers, to providing nation-leading incentives, to creating the Key to NYC mandate," he added.
"As we continue our recovery for all of us, city workers have been a daily inspiration. Now is the time for them to show their city the path out of this pandemic once and for all."
Go deeper: Supreme Court declines to block Maine health care workers vaccine mandate
Go deeper