Lawmakers call on U.S. Soccer and NWSL to investigate abuse allegations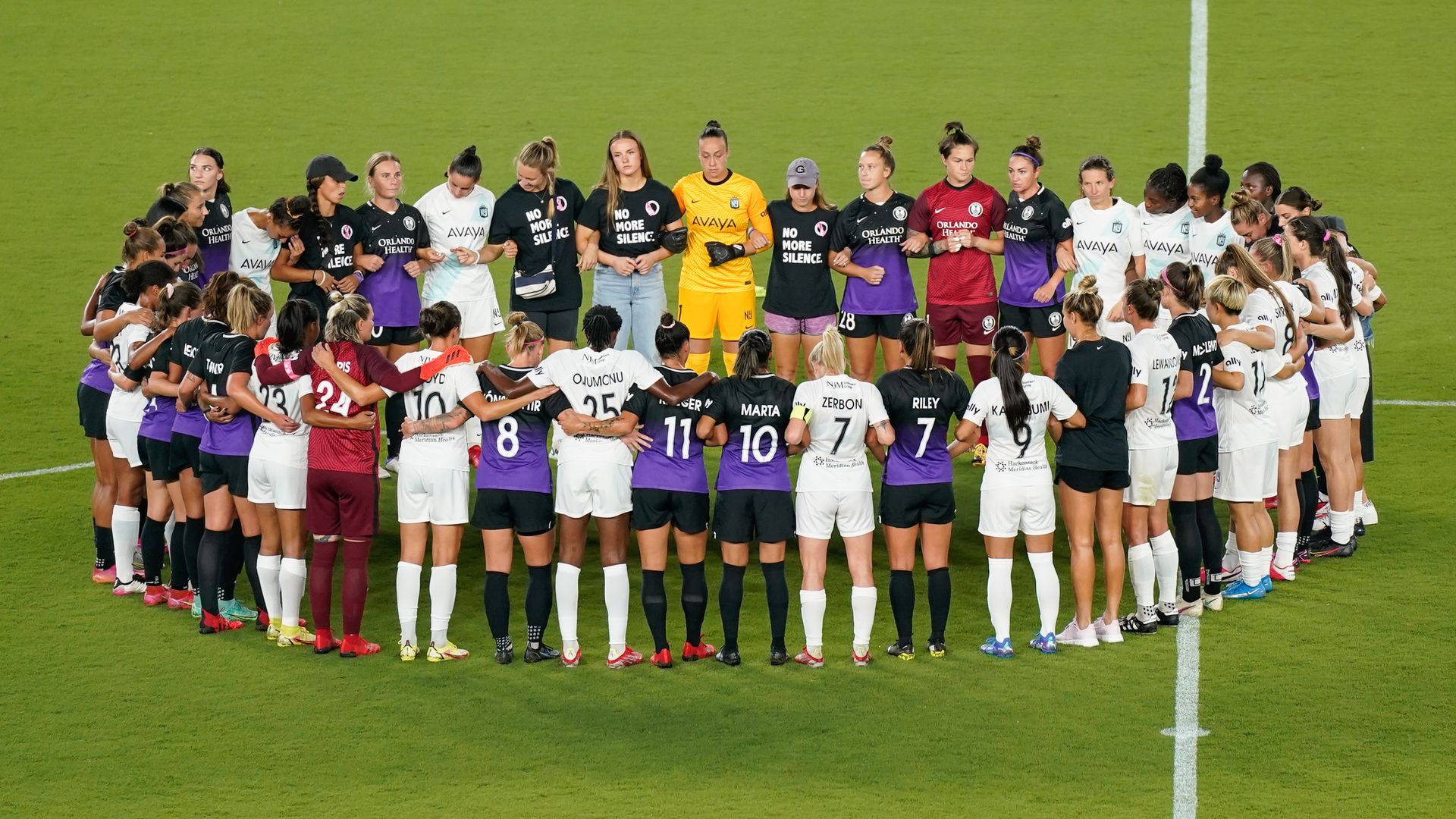 Rep. Deborah Ross (D-N.C.) and 41 other House members in a letter on Wednesday called on soccer and player organizations to conduct a through investigation into the allegations made by National Women's Soccer League (NWSL) players.
Driving the news: The NWSL has come under fire for a slew of abuse and harassment allegations which has led to the firing of four coaches and the commissioner of the NWSL Lisa Baird's resignation.
Details: The letter specifically urges both "the NWSL and its players to work together to conduct a thorough investigation into these claims."
It also highlights the specific demands of the NWSL Player's Association (NWSLPA), primarily that the investigation be expanded to all 12 teams, and that every coach, general manager, owner, and representative on the NWSL board of governors cooperate with the investigation.
What they're saying: "The fact that players courageously brought their concerns to the attention of NWSL leadership and received minimal support represents a shocking institutional failure," Ross said in a press release on Wednesday.
"The NWSL, U.S. Soccer Federation, and the NWSL Players Association (NWSLPA) must work together to conduct a robust investigation into this widespread abuse of power," Ross added.
Go deeper