Ex-Washington State head football coach to sue over "unlawful" firing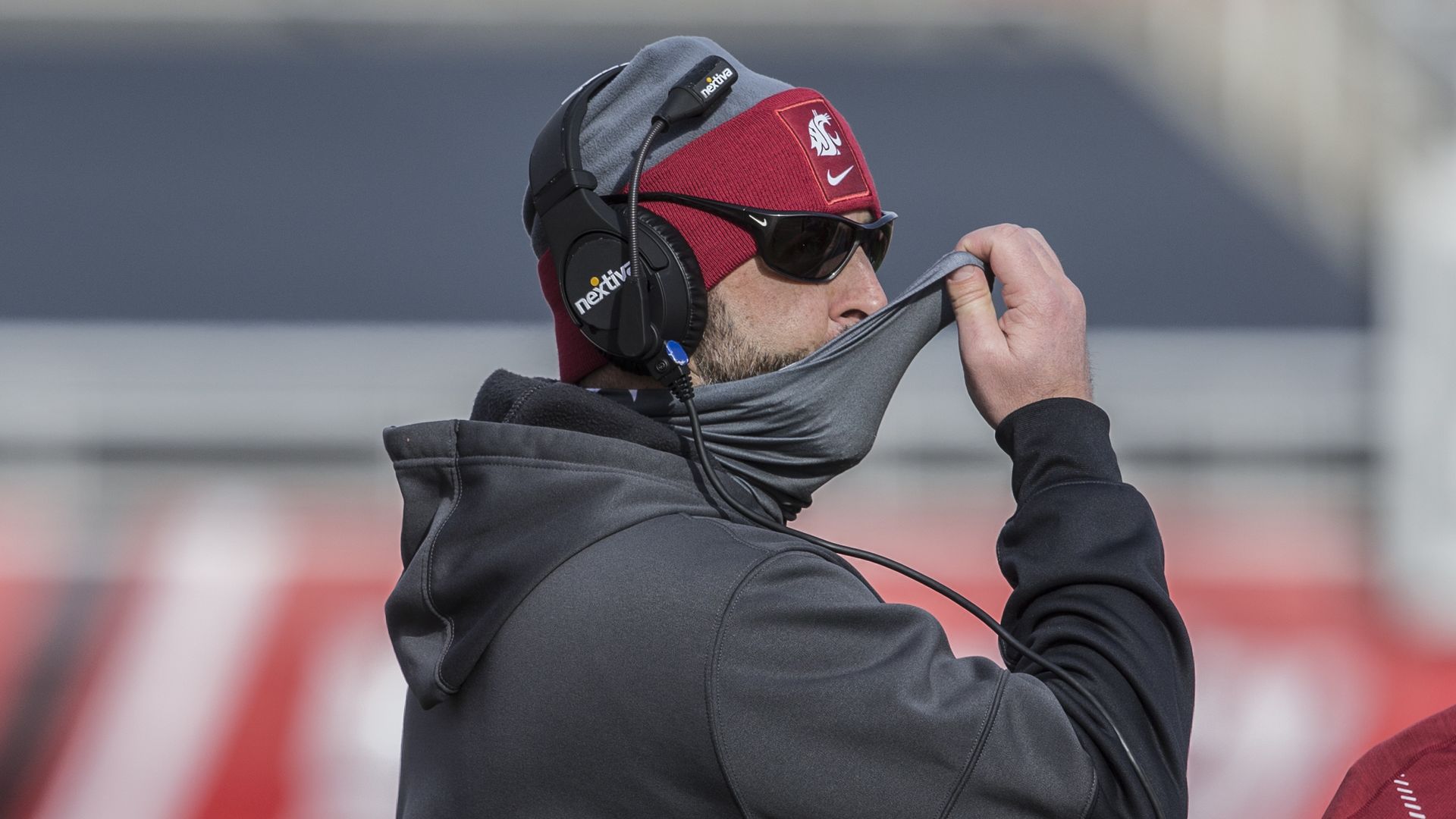 Former Washington State head football coach Nick Rolovich is suing the university after he was fired for failing to comply with the state's coronavirus vaccine requirement, his attorney said Wednesday.
Why it matters: Brian Fahling, the former coach's attorney, announced the lawsuit just two days after Rolovich and four other assistant coaches, who refused to get vaccinated, were fired.
Rolovich had previously been vocal about his refusal to get the vaccine and applied for a religious exemption this month. Fahling said that Rolovich's request for an exemption was denied.
Fahling also alleged that WSU Athletic Director Pat Chun's "discriminatory and vindictive behavior" caused "immeasurable harm" to Rolovich and his family.
What they're saying: "The termination of Washington State football coach Nick Rolovich on Monday was unjust and unlawful," Fahling said in a statement obtained by Axios.
"Chun's animus towards Coach Rolovich's sincerely held religious beliefs, and [his] dishonesty at the expense of Coach Rolovich during the past year is damning and will be thoroughly detailed in litigation," he continued.
"It is a tragic and damning commentary on our culture ... that Coach Rolovich has been derided, demonized, and ultimately fired from his job, merely for being devout in his Catholic faith."
Chun and other WSU officials did not immediately respond to Axios' request for comment.
Go deeper: Washington State fires head football coach for refusing COVID vaccine
Go deeper