New CMS rule could hold up organ supply amid rising demand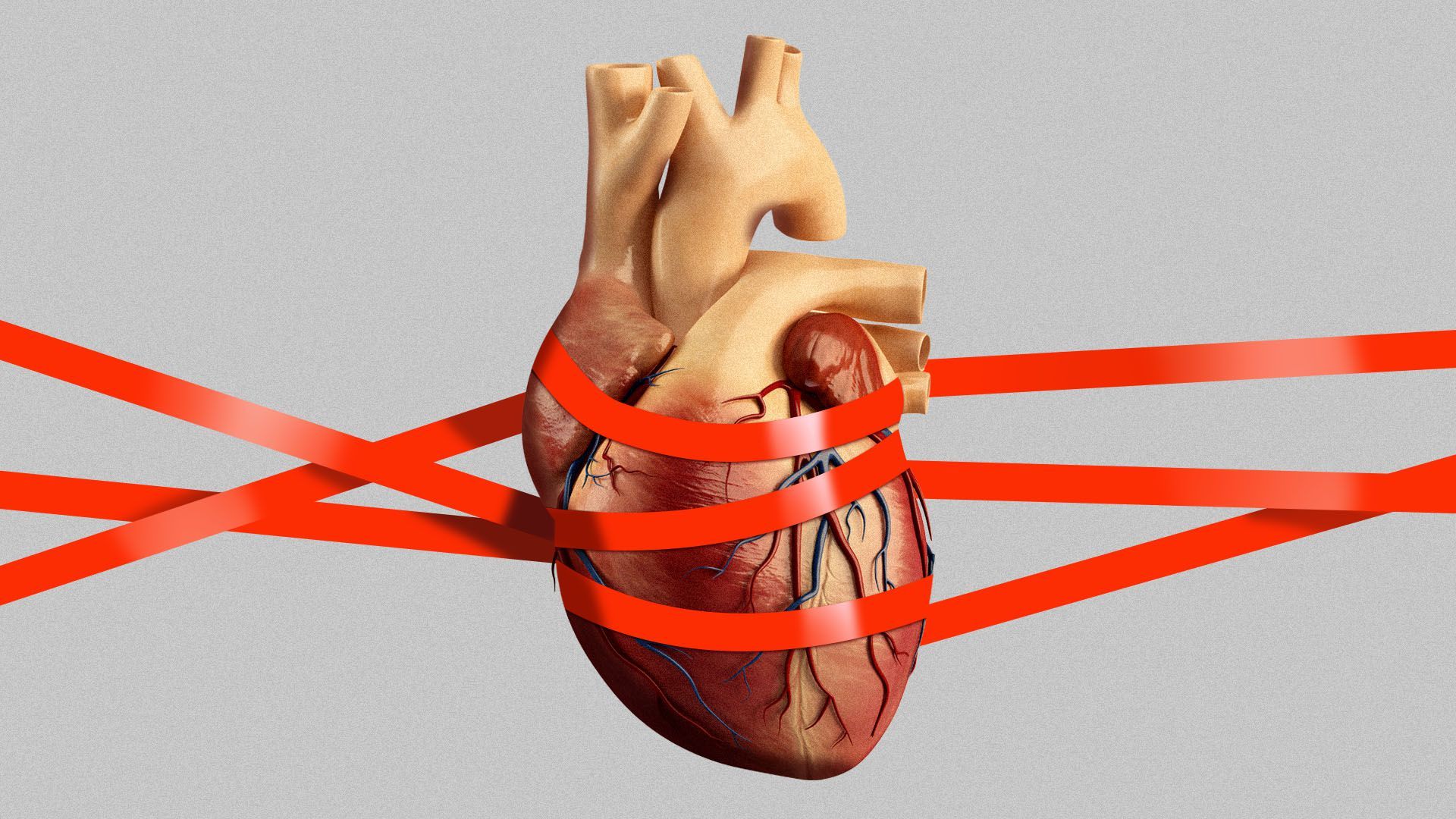 Lawmakers are worried a new CMS rule aimed at holding organ procurement organizations accountable for the first time will come too late for many Americans.
Why it matters: A growing number of Americans are in need of a heart, lung or kidney transplant, many due to COVID-related factors, which experts say may overwhelm the transplant system.
Driving the news: Earlier this month, CMS released 2019 data showing more than half of the nation's 57 organ procurement organizations, or OPOs, are underperforming or failing.
Starting in 2022, all OPOs will be required for the first time to report performance metrics — how efficient their retrieval practices are — to CMS under a new rule. The rule was applauded by both Republicans and Democrats.
But, but, but: Lawmakers and health care experts expressed concern the accountability measures won't actually make a difference until 2026, when all 57 OPO contracts are up for recertification. Their contracts run every four years.
All OPOs in the meantime are expected to meet the recertification process from 2022 through 2026, due to the loosened recertification metrics CMS implemented compared to years prior because of the pandemic. Instead of having to meet two out of their three metrics, they only have to meet one, according to an internal CMS email to the OPOs obtained by Axios.
"It's an odd message that CMS takes the action to strengthen the performance measures but they don't go into actual effect until four more years," a former Health and Human Services official who has knowledge of the Congressional organ procurement investigations, tells Axios.
Two advisers on the House Committee on Oversight and Reform say CMS did speak to them about the topic but did not indicate that they had any plans to accelerate the recertification timeline.
"The more that we can do to make this effective system sooner rather than later, this could literally be the difference in saving someone's life," an adviser tells Axios.
What they're saying: "Our November 2020 rule put all of the right pieces in place and allows OPOs sufficient time to demonstrate changes," a CMS spokesperson tells Axios, adding they acknowledge OPOs have long been criticized for not functioning at their optimal capacity.
"CMS will continue to monitor OPO performance each year and use our existing enforcement mechanisms to assure that all OPOs are in compliance with the regulations," the spokesperson said.
Threat level: Already, 28,000 organs go unrecovered and untransplanted each year with those failures most often impacting people of color.
But transplant surgeons tell Axios they are seeing an increased need for heart and lung transplants from young COVID survivors who have suffered irreversible organ damage.
Earlier this month, a study showed COVID long-haulers may be at risk for severe kidney disease, where critically ill patients were seven times the risk for a major kidney event, eight times the risk for acute kidney injury and 13 times the risk for end-stage kidney disease.
The bottom line: Policymakers say CMS needs to find a way to accelerate its accountability measures.
"If [CMS is] acknowledging there are unnecessary deaths, why are we waiting to fix the problem until 2026 if there are truly underperforming OPOs? Can we investigate mechanisms to speed up this process to hold them accountable sooner," the former HHS official added.
What they're saying: "While [the Association of Organ Procurement Organization] continues to have reservations about drawing the cutoff for 'failing' OPOs at the median regardless of how much an OPO moves with improved performance, we are moving full speed ahead with compliance under the new rules," the association said in a statement to Axios.
"More recent data shows that we have already cut the number of OPOs that would automatically be decertified by more than 27%. Our goal is to get that number to zero," they added.
Editor's note: This story has been updated with the Association of Organ Procurement Organization's statement to Axios.
Go deeper