FCC member targets Chinese drone giant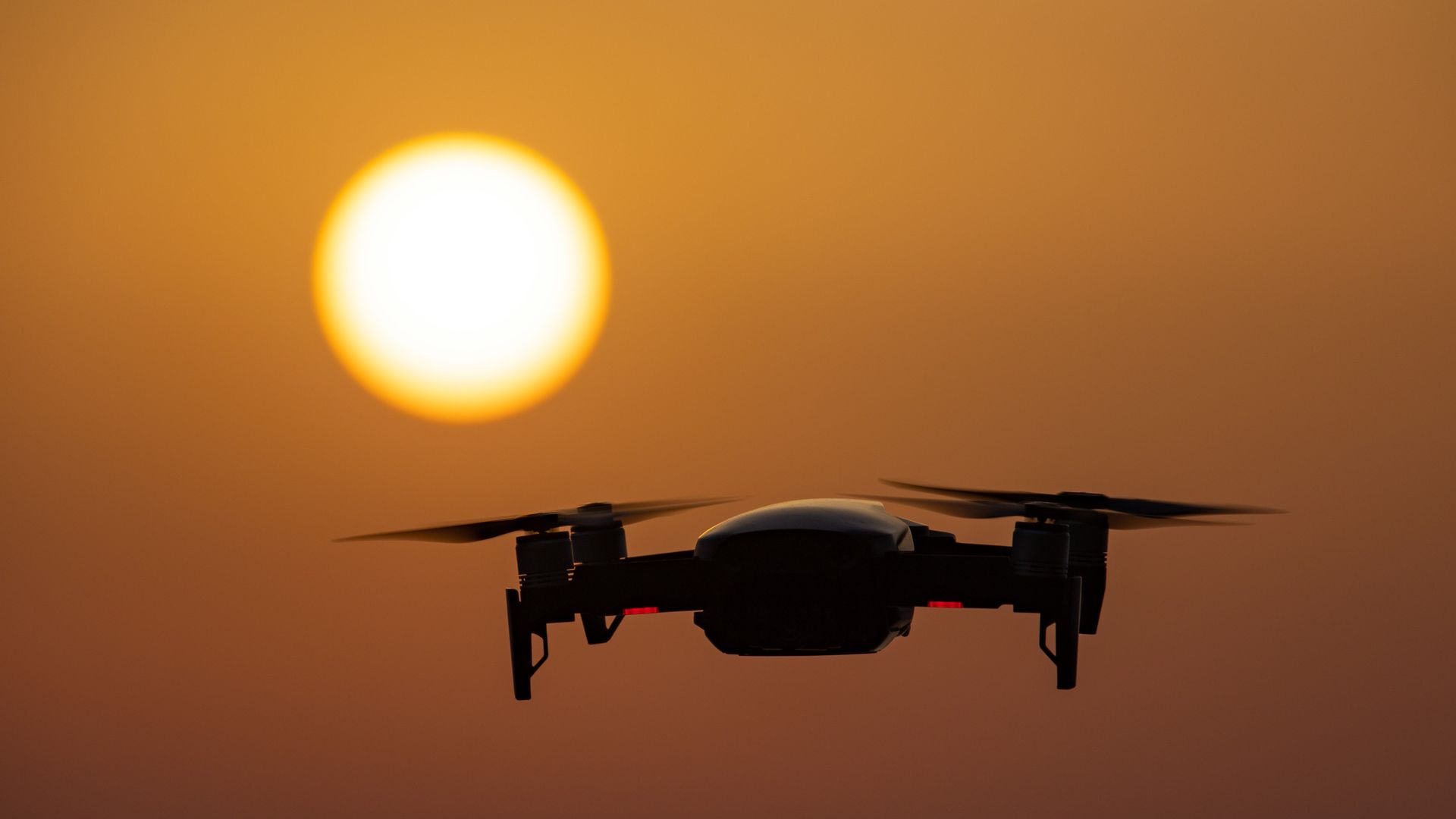 A top U.S. communications regulator is moving to officially brand DJI — China's largest commercial drone manufacturer — a national security threat.
Why it matters: The action by Federal Communications Commissioner Brendan Carr is the latest policy escalation targeting a major Chinese tech firm. "We do not need an airborne version of Huawei," Carr said in a statement, referring to the Chinese telecommunications company added to the FCC's Covered List in 2019.
Axios recently reported DJI sold dozens of drones to U.S. law enforcement agencies, despite the Pentagon deeming it a potential national security threat.
What's happening: Carr announced on Tuesday he will move to add DJI to the Covered List, which would bar it from receiving money from the commission's Universal Services Fund.
U.S. companies use money from the fund to subsidize telecommunications infrastructure.
It's not clear a ban would have much of a practical impact on DJI's business. But the FCC is also considering a rule that would revoke equipment authorizations for companies on the Covered List, which could have more far-reaching consequences for DJI.
Carr's move also would make the FCC just one more federal agency that's flagged alleged national security concerns associated with DJI products.
In July, the Pentagon released a statement saying DJI posed a potential threat. The Commerce Department last year added the company to a U.S. export blacklist.
What they're saying: "DJI drones and the surveillance technology onboard these systems are collecting vast amounts of sensitive data," Carr said.
"The evidence against DJI has been mounting for years, and various components of the U.S. government have taken a range of independent actions — including grounding fleets of DJI drones based on security concerns."
The other side: DJI flatly denies that its products pose any national security risk or threat to customer data.
"Our systems are designed so customers never have to share their photos, videos or flight logs with anyone, including DJI," spokesperson Adam Lisberg said in a statement.
"The data security architecture that protects this information has been repeatedly validated by U.S. government agencies as well as respected private cybersecurity analysts. Our customers know that DJI drones remain the most capable and most affordable products for a wide variety of uses, including sensitive industrial and government work."
Go deeper