Child care economics weigh on the recovery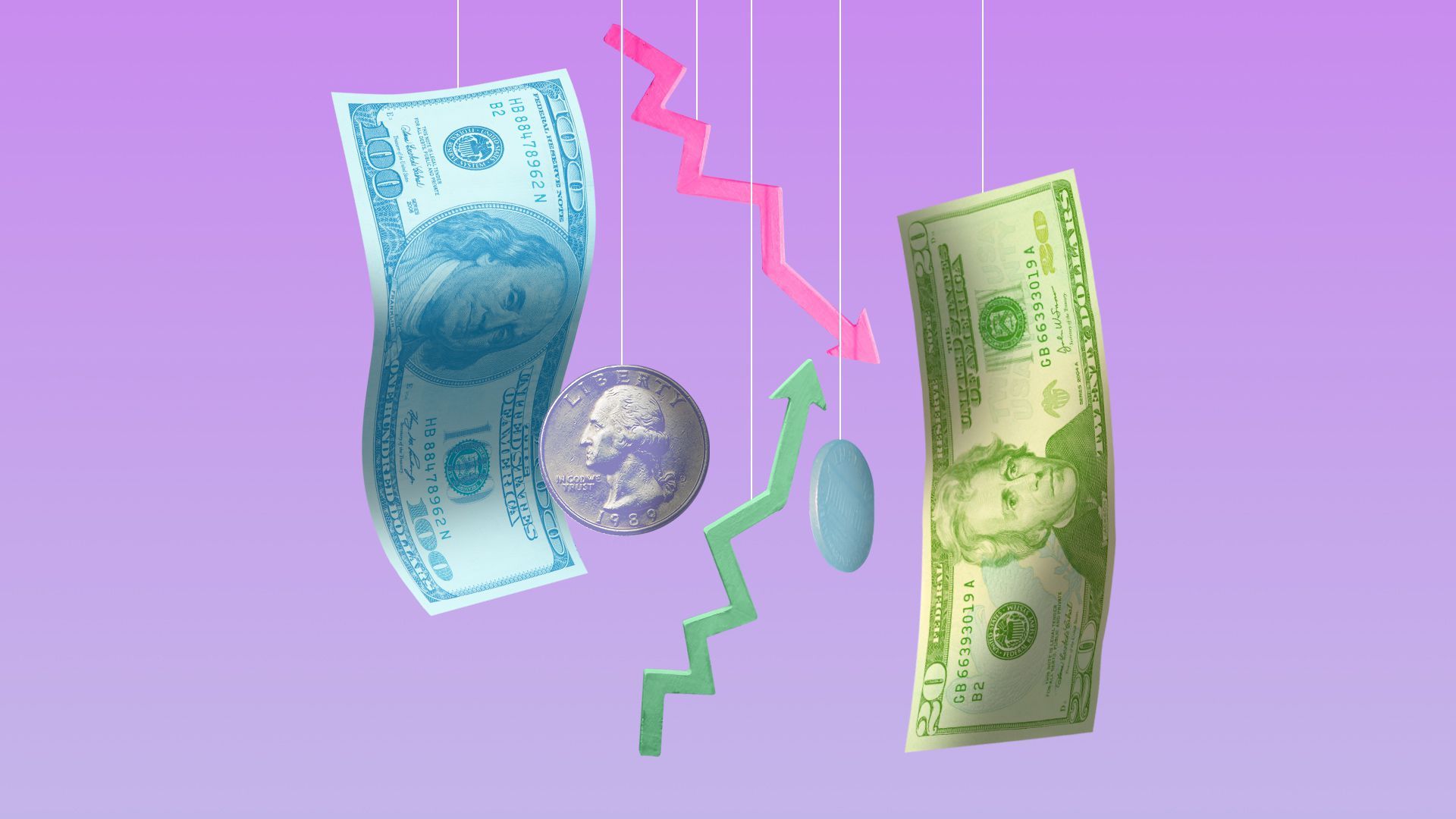 Child care costs are soaring, but workers still get rock-bottom pay. That's one reason staff is fleeing, putting already pricy care further out of reach for parents.
Why it matters: The industry's problems — magnified during the pandemic — are ricocheting and weighing on the economy.
Hard-to-find or too expensive child care makes it hard for parents to return to work. That's contributing to the labor shortage crimping employers' ability to meet pandemic era demand.
Where it stands: Families on average spend 13% of their income on child care, according to a recent Treasury Department report. But child care workers are paid so little they rank in the bottom 2% of all occupations.
Here's a hypothetical budget for a child care center that serves eight infants (with a 5% profit included), per the Center for American Progress, a think tank:
Each family pays $1,300 per month, or $15,600 annually. Total fees come to $124,800.
After rent and utilities ($12,300), materials and food ($12,200), and other administrative costs ($21,000), over half of the revenue is left to pay workers: roughly $80,000.
For a center open 10 hours each day, that's roughly $31 per hour for salary and benefits to be split across two teachers (required for ratios) and additional support staff.
The big picture: Low-paid child care workers have darted from the industry, in some cases to get in on flourishing pay in other lines of work. In other cases, their own child care issues prevent them from working.
One story from the trenches: Axios checked back in with Mary Grimmer, the owner of Little Treasures Schoolhouse, which offers day care at locations outside of Boston.
When she spoke to Axios in Sept. 2020, business had plummeted, though a small business loan cushioned the blow.
Grimmer says, financially things are better. Now finding enough staff is the primary problem.
"You want to encourage them to stay home if they may be sick, but yet we don't always have coverage. We make it work, they stay home, but it's tough," Grimmer says.
Owners are raising pay — Grimmer has done so twice in the past year — and passing it on to parents. But those who work in the field say there's a limit to how much they can do this before the economics break.
"We've gotten to the point where we can't continue to charge parents as much as it really costs to do this job," says Cindy Lehnhoff, head of the National Child Care Association, an industry trade group.
The latest: "Child care challenges" was a top factor limiting labor supply around the country, according to a just released Federal Reserve survey of its business contacts, known as the beige book.
Of note: "Child care" is mentioned four times. In the last survey before the pandemic, it wasn't mentioned at all — one signal the problem is weighing on local economies.
What's next: In Washington, a package is still being hashed out that might help with child care costs and raise pay for daycare workers.
A sober forecast, courtesy of Bloomberg opinion columnist Conor Sen: "If child care is truly the issue, we're going to have to accept the labor force being meaningfully smaller for the foreseeable future because there's no evidence we're going to make significant headway on this."
Go deeper