Amherst College ends admissions preference for children of alumni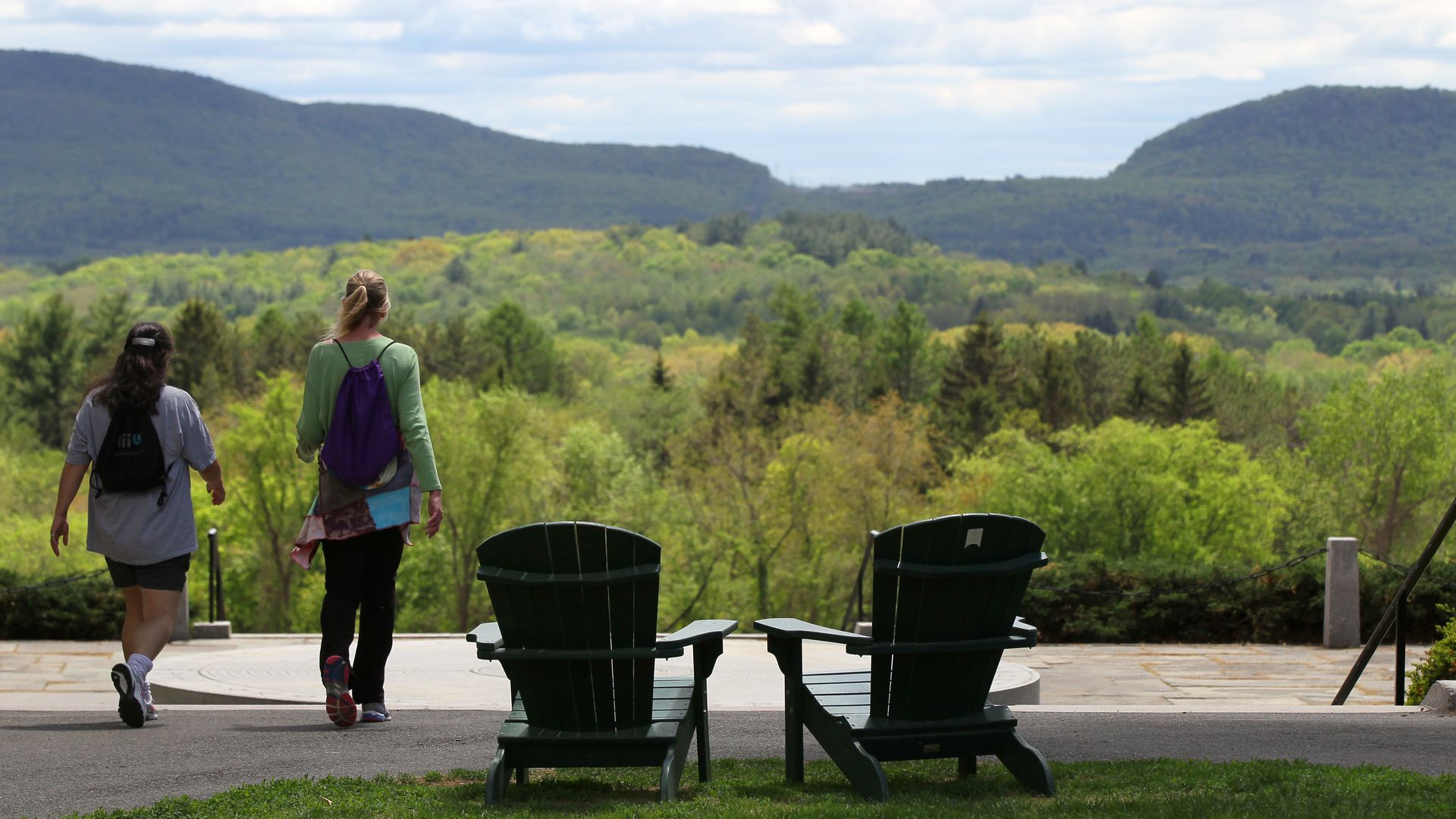 Amherst College announced on Wednesday that it will no longer give admissions preferences to the children of alumni, saying that ending the practice will create "greater opportunity for more applicants."
Why it matters: Favoring children of alumni or "legacy students" is common practice in many college admissions offices. But the practice has come under fire in recent years for reinforcing inequities and tending to benefit the wealthy and well-connected.
Details: Legacy students make up around 11% of each class at Amherst according to a press release from the college.
In addition to ending legacy admissions, Amherst also announced they would increase their financial aid to $71 million per year, which could provide support 60% of their students.
What they're saying: "Now is the time to end this historic program that inadvertently limits educational opportunity by granting a preference to those whose parents are graduates of the College," said Biddy Martin, president of Amherst College.
"We want to create as much opportunity for as many academically talented young people as possible, regardless of financial background or legacy status," Martin added.
Go deeper