Pentagon: About half of Afghan evacuees at U.S. bases are children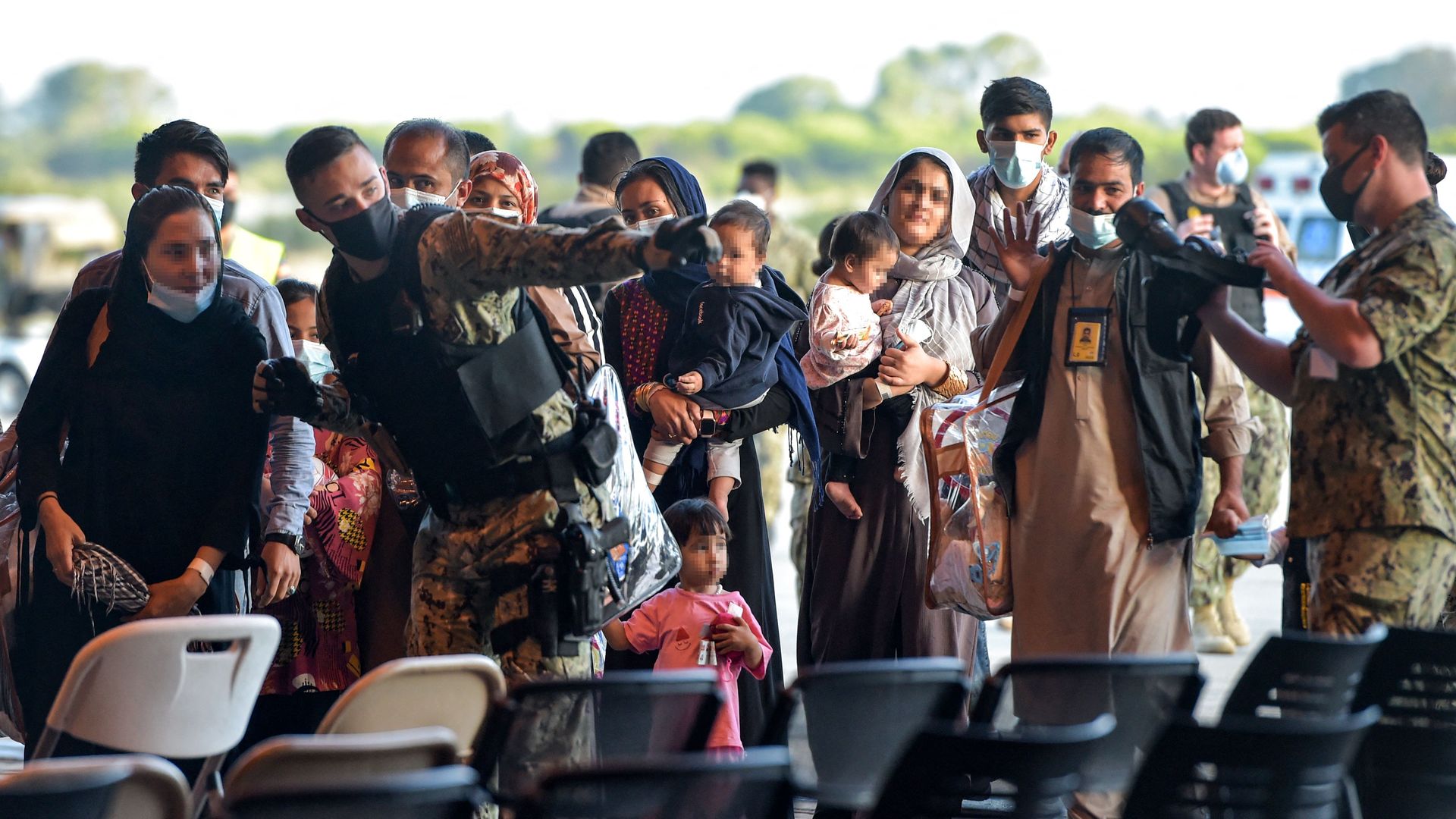 Roughly half of the Afghan refugees housed temporarily at U.S. military bases are children under the age of 18, according to a letter from Defense Secretary Lloyd Austin to Sen. James Inhofe obtained by Axios.
Why it matters: This is among the many challenges when it comes to the government's Afghan resettlement effort.
According to Austin's letter, 34% of the refugee population were adult men and 22% were adult women.
Of note: The letter was dated Oct. 8. As of Tuesday, there were some 55,000 people at Department of Defense installations across eight sites, according to DHS officials.
DHS said 6% are U.S. citizens and 5% are lawful permanent residents. 89% are other Afghan nationals, including visa holders, special immigrant visa holders and applicants and other vulnerable Afghans.  
What they're saying: "I'm glad we finally have some of the answers my colleagues on the Senate Armed Services Committee and I have been asking for about who we evacuated and how the Department of Defense is supporting these evacuees," Inhofe wrote in a statement emailed to Axios.
"It's clear the department faces challenges ahead in this regard, and I intend to watch this process closely," Inhofe added.
Go deeper