Activision Blizzard's bitter legal battle continues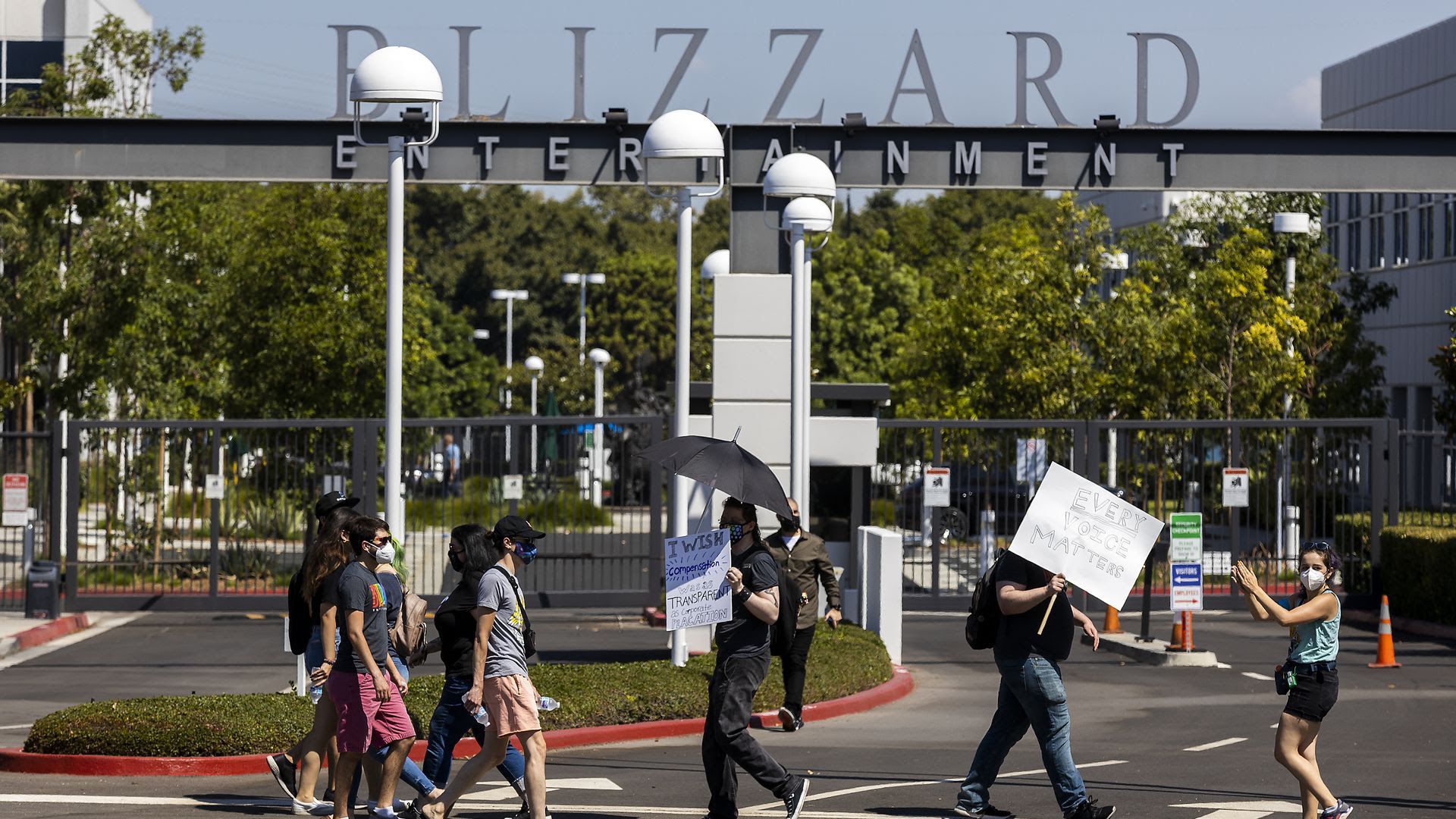 California's Department for Fair Employment and Housing (DFEH) is countering Activision Blizzard's claims of ethics violations, stating that the embattled developer is attempting to "conjure a scandal" from mundane facts.
Driving the news: Activision Blizzard filed an application this week for the lawsuit to "be put on pause" to investigate claims that DFEH lawyers committed ethical violations.
The issue is whether two of the DFEH's lawyers, who formerly worked for the Equal Employment Opportunity Commission (EEOC) while it was investigating Activision, violated ethics regulations by working on both cases.
The issue was first raised by the EEOC, after California objected to that agency's planned settlement with the gaming giant.
The DFEH said Wednesday that its former EEOC lawyers did not work "personally and substantially" on that previous case.
Why it matters: If Activision Blizzard gets its way, the DFEH's lawyers or even the DFEH's full team could be disqualified from the trial.
Amid the ongoing court battle, Activision Blizzard continues to investigate harassment claims internally.
According to a statement from chief compliance officer Fran Townsend released Tuesday, "more than 20 individuals have exited Activision Blizzard and more than 20 individuals faced other types of disciplinary action" in relation to employee reports.
The company will add 19 full-time roles to its ethics and compliance team.
Go deeper