Report: U.S. Latinos near 50% homeownership rate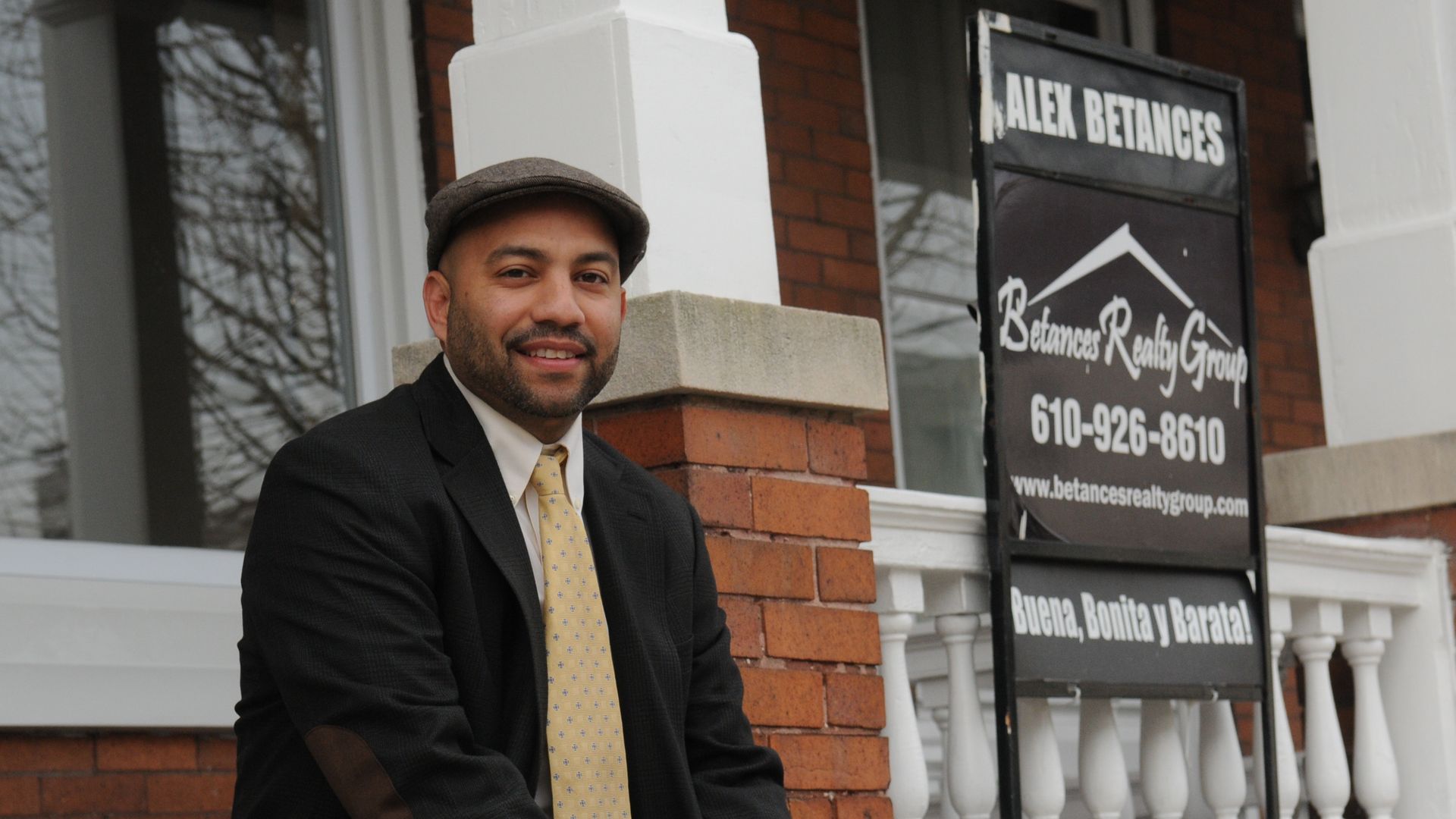 Latinos increased their homeownership rate to nearly 50% in 2020, according to a report from a group monitoring U.S. Hispanic wealth creation.
Why it matters: The Hispanic Wealth Project found that the homeownership rate grew despite the lack of diversified financial assets among Latinos and around 15% who still live below the federal poverty line ($26,500 for a family of four).
The big picture: Homeownership in the U.S. is viewed as a key factor to building personal wealth and Latinos are narrowing the gap but still lag behind their white counterparts.
By contrast, the homeownership rate for white Americans for the same time period was 74.5% — a nine-year high, the U.S. Census Bureau found.
The Hispanic homeownership rate in 2013, when the project began following those trends, was 46%.
By the numbers: Between 2016 and 2019, Latinos increased their ownership of investment properties by 33.1%, the largest increase of any demographic, according to the 2021 State of Hispanic Wealth Report.
Latino homeowners have a net worth of $171,900, 28 times that of Latino renters at $6,210, the report found.
The wealth gap between Latino families and their white counterparts narrows considerably when comparing the household wealth of Latino homeowners ($171,900) to that of white homeowners ($299,900).
The Hispanic Wealth Project calculated the Hispanic homeownership rate using U.S. Census homeownership trajectory over the last 10 years and other data from the National Association of Hispanic Real Estate Professionals.
Yes, but: As of March 2021, 8.4% of Latino home loan borrowers were in forbearance or loan deferment, and 0.7% of Latino borrowers were at least 60 days delinquent, the report warned.
That makes them 2.3 times more likely to be in forbearance and 1.5 times more likely to be delinquent than white borrowers, the data suggested.
The financial struggles coincided with the disproportionate effects of the COVID-19 pandemic on communities of color, the report argued.
The intrigue: The NAHREP in 2014 established the Hispanic Wealth Project, an initiative born out of the massive economic downturn from 2007 and 2009 known as the Great Recession.
During the Great Recession, Latinos lost up to two-thirds of their median household wealth, NAHREP said.
The organization wants to triple Hispanic household wealth by 2024.
Be smart: More than half (53%) of Latino renters in the 2021 HWP Survey reported plans to buy a home in the next 5 years.
Go deeper: Report: U.S. Latino GDP tied with France, greater than Italy
Get more news that matters about Latinos in the hemisphere, delivered right to your inbox on Tuesdays and Thursdays. Sign up for the Axios Latino newsletter.
Go deeper