The new COVID conference normal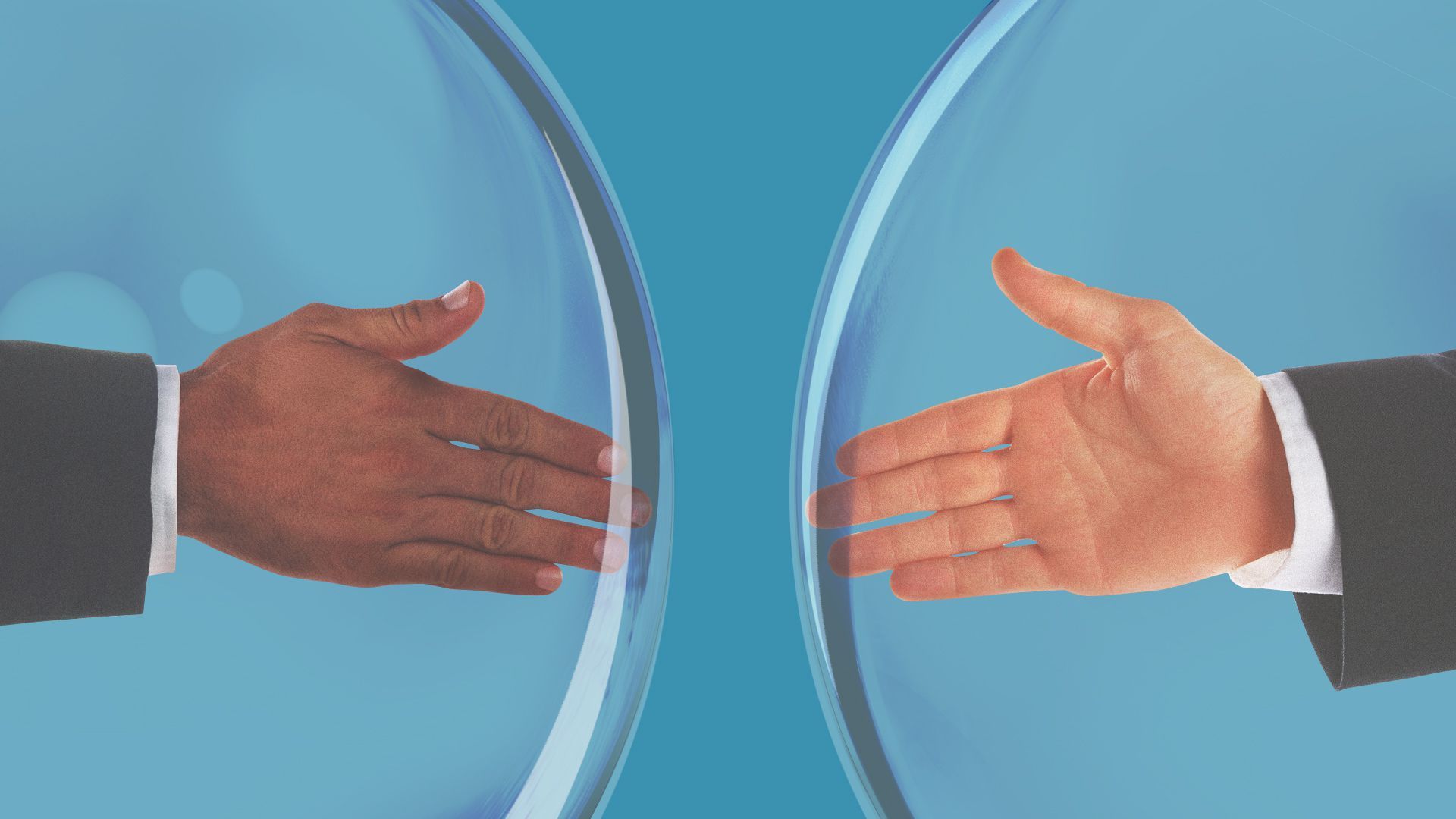 After more than 18 months in their respective bubbles, thousands in the health care industry returned this week for what was, for many, their first in-person health care conference since the pandemic began.
Why it matters: As the Delta variant wanes and more events actually occur in person, each comes with its own health protocols and awkward navigation of health-friendly business etiquette.
At HLTH's last in-person conference, hosted in Las Vegas two years ago, attendees were greeted with glasses of mimosas before grabbing their badges.
This year, in Boston, those who hadn't brought their own COVID-negative test results were greeted with testing swabs.
Attendees had to show proof of vaccination; were required to have a negative COVID test within 72 hours of the event or get a negative rapid test on-site; and all were required to wear masks for the duration of the conference.
But — not looking to be too much of a buzzkill — organizers brought puppies into the test waiting area. Juice shots were also offered.
State of play: Conference-goers marveled at the novelty of recognizing masked-up business contacts while they figured out how close it was socially acceptable to sit.
Green, yellow or red wristbands signaled comfort with handshakes and hugs, a preference for elbow-bumps, or a need for distance.
Hand sanitizers and face masks joined vendors' swag offerings.
Between the lines: One of the biggest changes from previous events is that individuals at the conference weren't willing to waste any of their time for what they saw as low-value, because it had been so long since they'd been able to network in person, said Melynda Barnes, chief medical officer of Ro.
Go deeper