Tarika Barrett: U.S. tech industry must become "more equitable"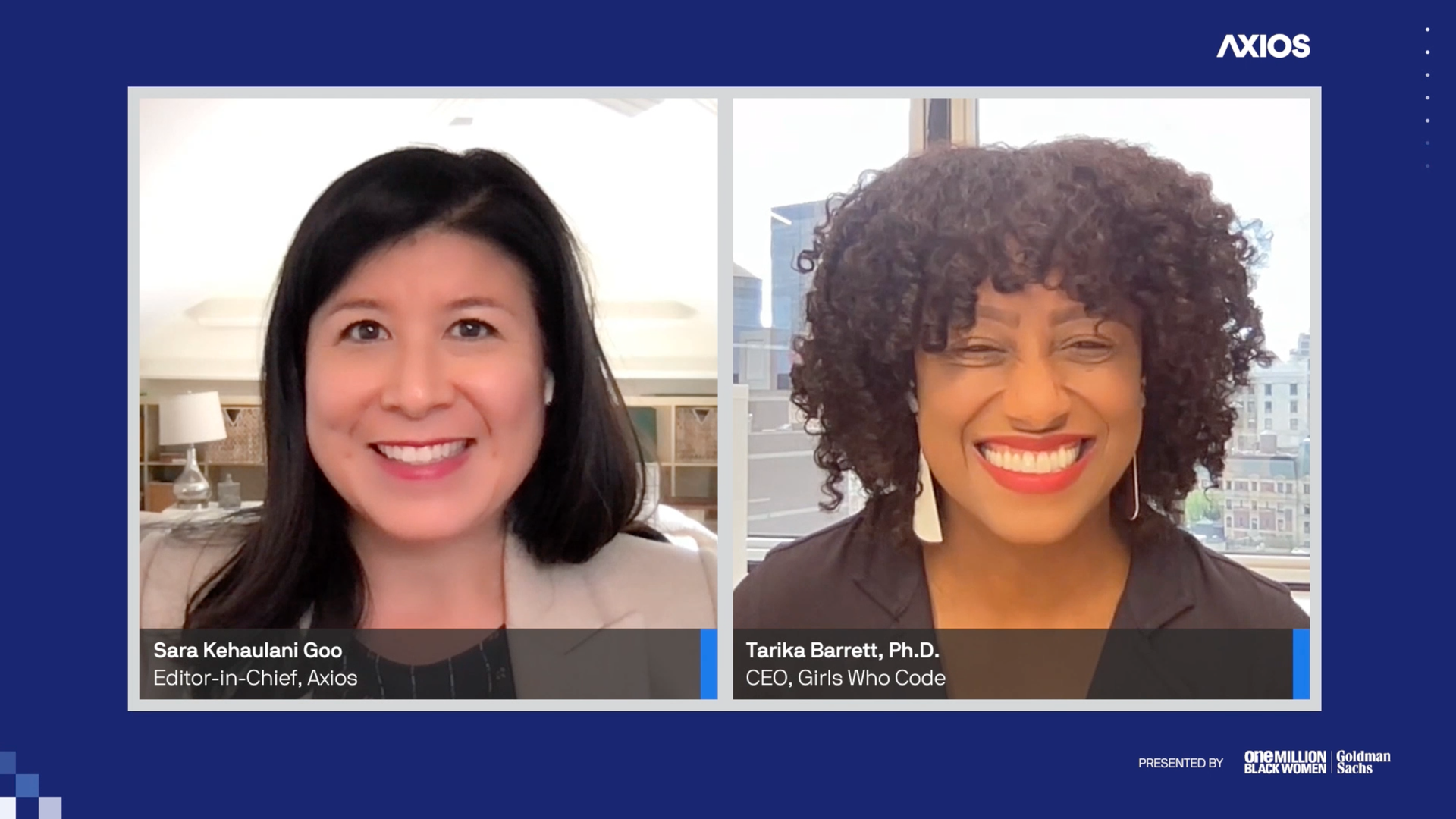 The technology industry must become more equitable if it intends to solve its diversity problem, Tarika Barrett, CEO of Girls Who Code, said at an Axios virtual event on Tuesday.
Why it matters: Tech companies in the United States face a national reckoning on the lack of diversity in their workforce, with Black representation across Google, Facebook and Microsoft making up less than 7% of the workforce.
Black women and women of color have borne the brunt of harassment in tech and have been among the most willing to speak out, risking their next job in the field, Axios' Ina Fried writes.
Barrett also reiterated the importance of children seeing women of color in higher-level roles in tech companies so that "girls actually know that there's a pathway for them."
What they're saying: "We need to empower a pipeline of young people and girls of color to pursue the tech careers of the future," Barrett told Axios. "We always say that you can't be what you can't see."
"When you think about our girls, they learn in school and through culture about men like Bill Gates and Mark Zuckerberg... but not about the women pioneers in the field," she added.
Go deeper: Fixing the pipeline won't solve tech's race problem.
Go deeper