These technologies could bring America to net zero emissions by 2050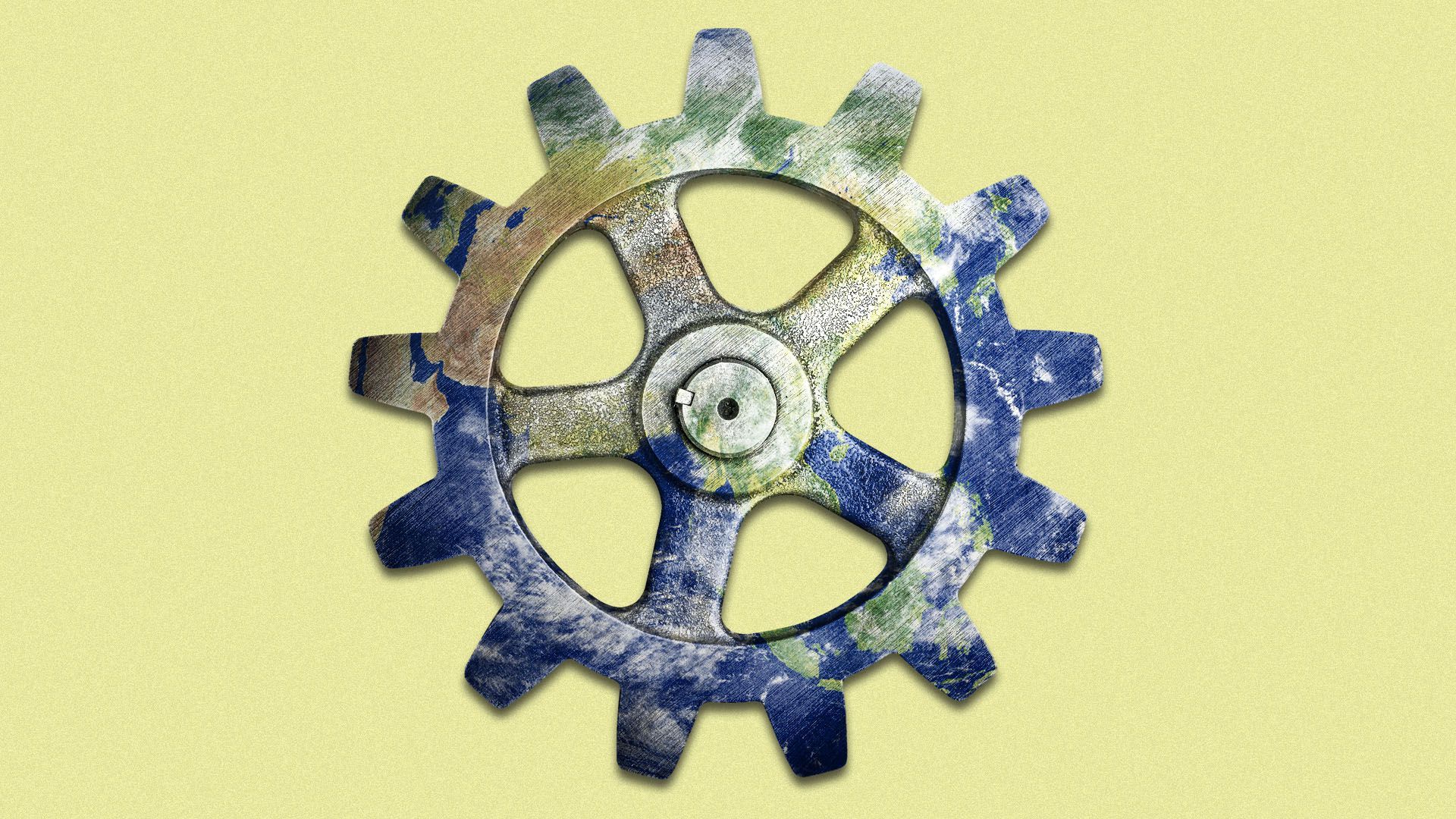 The newest section of a project from Third Way, the Bipartisan Policy Project and Clean Air Task Force examines how energy breakthroughs could accelerate America's transition to reach net zero greenhouse gas emissions by 2050.
Why it matters: The report chapter, provided first to Axios, is part of a broader effort known as the Decarb America Research Initiative, which explores the best ways to move the U.S. toward a net zero carbon emissions future by 2050.
The new chapter, out Tuesday, shows how innovation can reverberate in ways that dramatically bring the costs down of making whole scale changes in energy systems.
How it works: To conduct the study, modelers looked at four different scenarios, including a renewable breakthrough scenario, an advanced nuclear breakthrough scenario, a carbon capture pathway, and then one that combined all the innovation together, called the universal innovation scenario.
Details: The breakthrough scenarios show significant technological leaps forward, rather than incremental innovations that one might see under a business-as-usual improvement in renewable energy, Lindsey Walter, deputy director of the climate and energy program at Third Way, told Axios.
What they're saying: "Innovation reduces the overall cost of reaching net zero emissions," Walter said.
The savings could cut the cost of getting to net zero by more than 60%, saving up to $250 billion per year by 2050 compared to a scenario that includes only incremental technology improvements.
The report, jointly funded by the Bernard and Anne Spitzer Charitable Trust and the William and Flora Hewlett Foundation, contains numerous other insights. These include:
Each modeled net zero scenario would require clean energy to be deployed at twice the rate that's ever been achieved in the past.
If a key breakthrough only occurs in one technology, such as advanced nuclear power, then that would dominate the marketplace for a time. But it would not negate the need for investments in other technologies.
"There is no silver bullet technology," Walter said.
A major benefactor in any scenario that brings costs down in zero emissions technologies will be hydrogen, which is likely to be a key fuel for decarbonizing marine shipping, chemicals production and trucking.
The report foresees an increase in hydrogen demand of 9 to 22 times above today's levels by 2050.
Much of the debate in Congress over infrastructure centers around what technologies to incentivize and how much, and this report is likely to help inform that fraught discussion.
Go deeper