Johnson & Johnson pulls the trigger on Texas talc gambit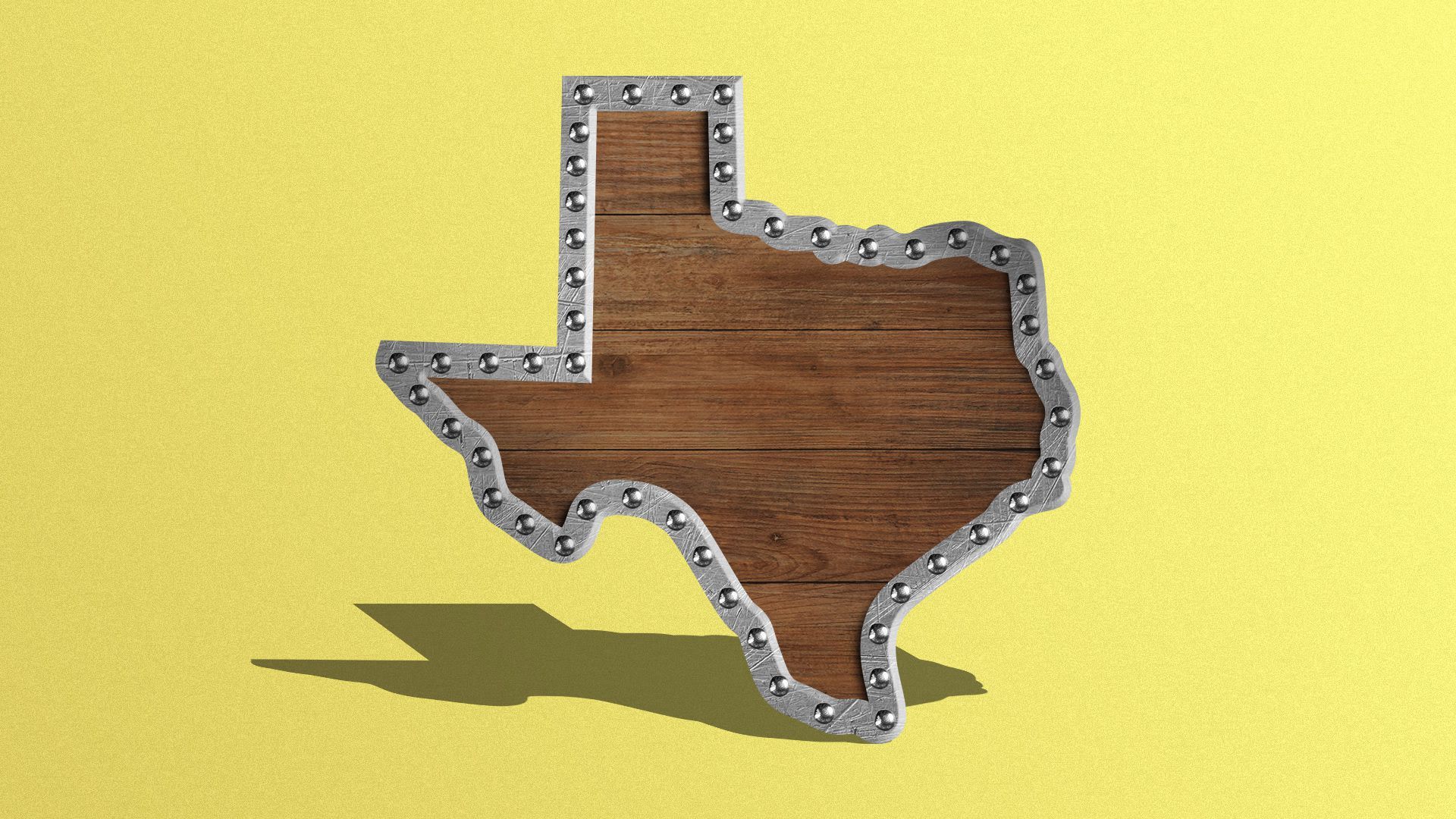 It's official: Johnson & Johnson has invoked a Texas legal loophole in an attempt to protect the bulk of its corporate assets from claims that its baby powder caused ovarian cancer and mesothelioma.
Why it matters: It's the biggest and boldest invocation yet of the so-called Texas two-step defense. But it's still not clear whether it's going to work.
How it works: J&J has now split into two companies, one of which — LTL Management LLC — holds all the baby-powder liabilities. LTL has filed for bankruptcy, which means that all existing cases and trials against the company are halted, pending a bankruptcy settlement.
J&J has promised to fund LTL with at least $2 billion to be spread across the 34,600 claimants. That's less than it already owes in just one case with 22 plaintiffs.
J&J is attempting to cap its liabilities at the value of its consumer arm, Johnson & Johnson Consumer Inc. (JJCI) — the parent company of such brands as Neutrogena, Band-Aid, Listerine, Splenda, Visine and Tylenol.
The other side: Plaintiffs calculate that while JJCI is certainly very valuable, J&J's total talc-related liabilities could be much larger. So they want to be able to sue J&J itself — a company worth over $400 billion.
Between the lines: J&J seems to have the legal upper hand for the time being. LTL filed for bankruptcy in Charlotte, North Carolina, where the Fourth Circuit places the burden of proof on challengers, rather than on the debtor (which would be the case in Delaware.)
What's next: J&J wants to negotiate a global settlement with all of the plaintiffs — one that guarantees them money and, crucially, that releases J&J itself from any further liability. If the two sides can't find a sum that's mutually acceptable, the bankruptcy could drag on for many years.
A previous Texas two-step case involving asbestos claims against BestWall, a subsidiary of Koch Industries, has been sitting in bankruptcy court for about four years.
The bottom line: J&J is happy to see the bankruptcy case drag on indefinitely, especially if the tort cases are stayed while that happens. But unless and until it can persuade the claimants that it's offering a good deal, the parent company won't be formally released from talc-related liability.
Go deeper