J&J expects $2.5 billion of vaccine sales this year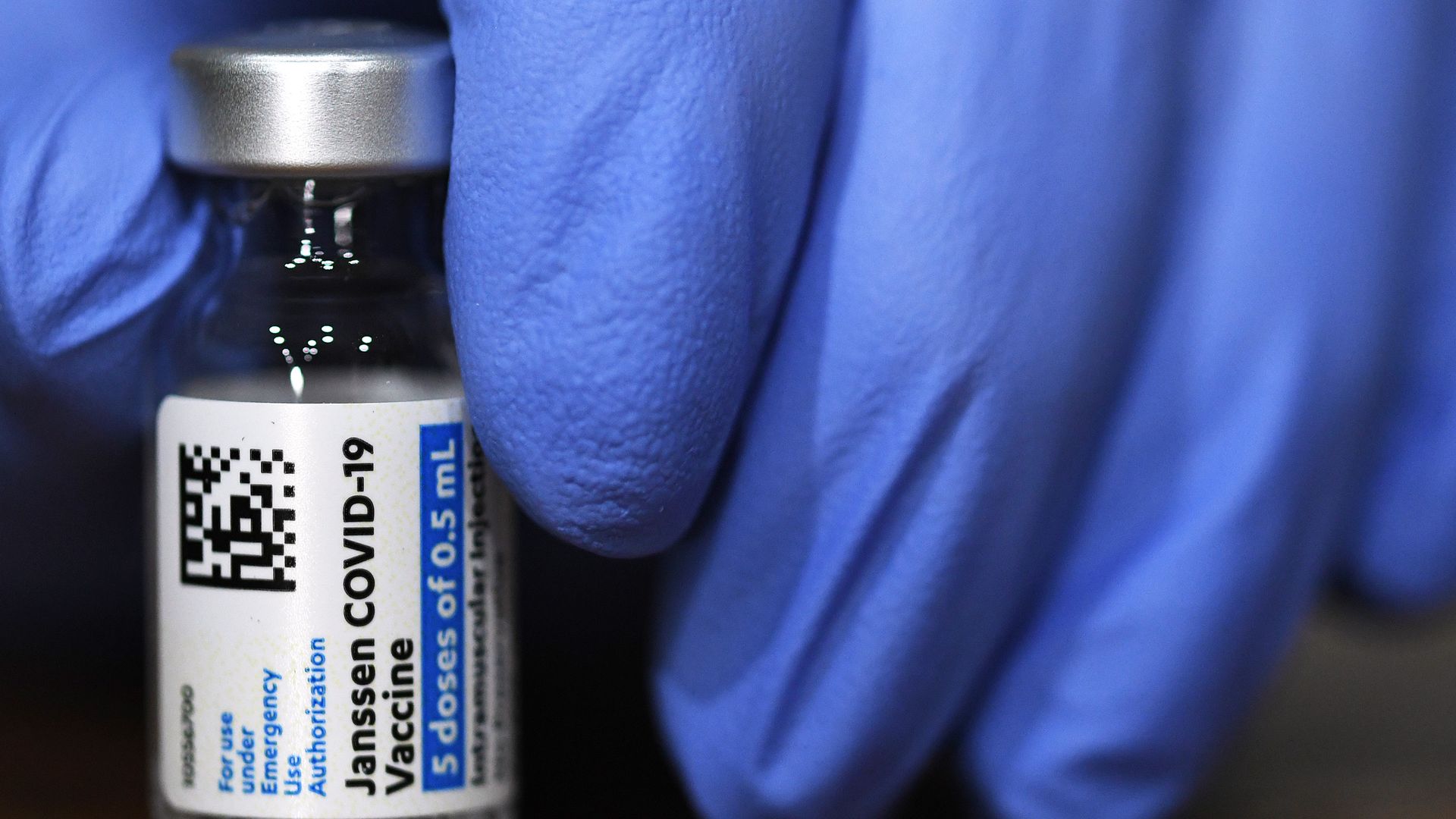 Johnson & Johnson registered $502 million of global revenue from its COVID-19 vaccine in the third quarter, bringing year-to-date vaccine sales to $766 million.
The big picture: J&J, which is selling the vaccine at a not-for-profit price of $7.50 per dose, still expects to generate $2.5 billion of COVID vaccine sales this year, executives said Tuesday. But that total will still dwarf the use and sales of the vaccines made by Pfizer/BioNTech and Moderna.
What we're watching: J&J will raise the price on its COVID vaccine later next year.
"As we move into more of a booster market in later 2022, potentially into 2023, we'd be looking at moving into more of a commercial market," Jennifer Taubert, a top J&J pharmaceutical executive, told investors. "I think we want to be moving into a full approval market for that switchover to commercial."
Go deeper