School enrollment fell by almost 3 million from 2019 to 2020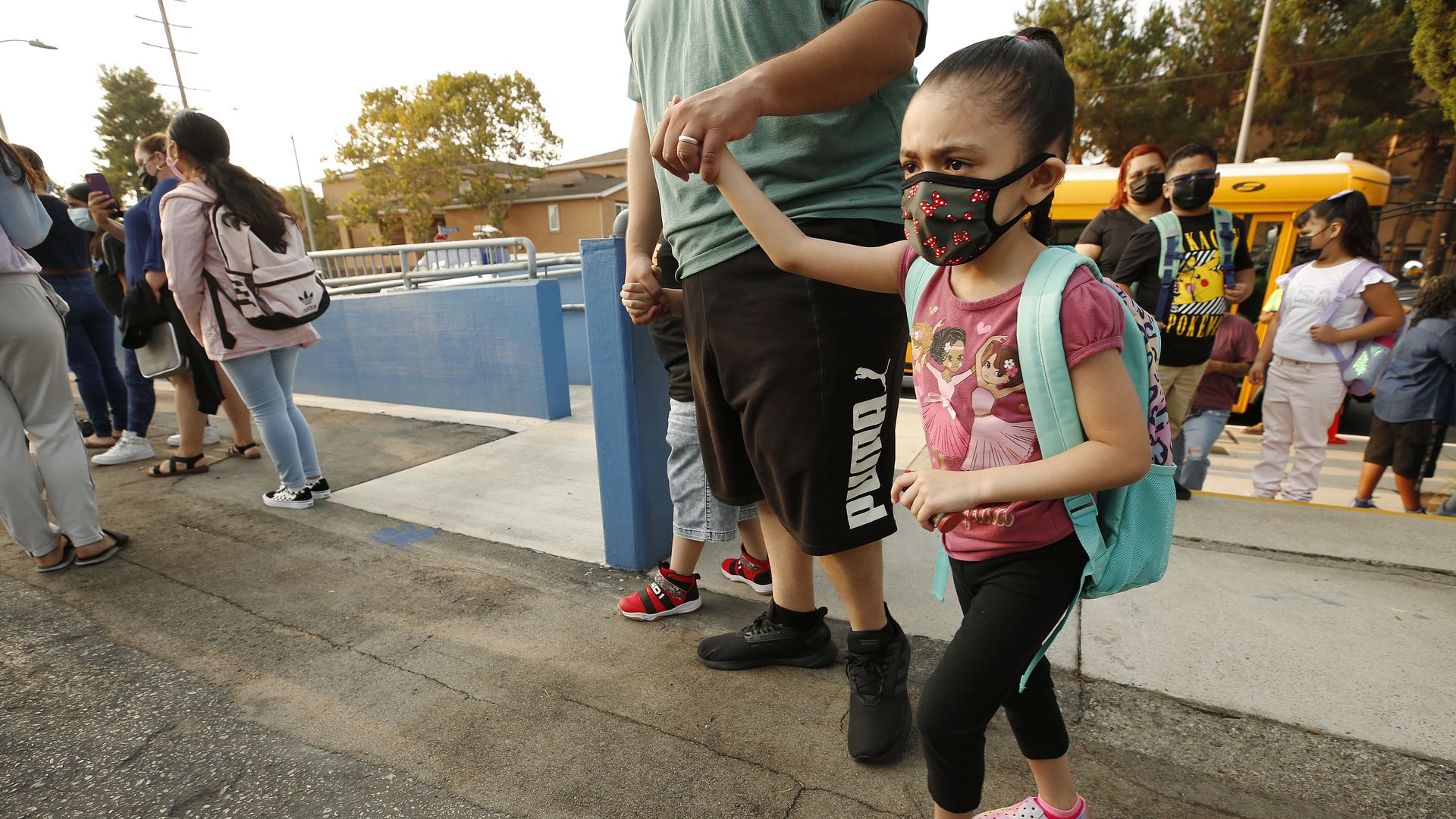 The number of individuals enrolled in the U.S. education system dropped by 2.9 million from 2019 to 2020, according to new data released Tuesday by the U.S. Census Bureau.
Why it matters: This marks the lowest level of school enrollment for those under 35 years old in over 20 years, per the Census Bureau.
The big picture: The dip was evident across age groups.
The percentage of 3- to 4-year-olds enrolled in school dropped from 54% in 2019 to 40% in 2020, making it the first time since 1996 that fewer than half of the kids in this age group were enrolled in school. Three- to 4-year-old children of working mothers also saw a greater drop in nursery school enrollment than others of the same age group.
Enrollments in nursery schools dropped by 25% while enrollments in kindergartens fell by 9%.
The distribution of K-12 enrollment by race and Hispanic origin remained statistically unchanged from 2019-20.
Overall college enrollment fell to its lowest levels since 2007, with the majority of the decline attributed to two-year institutions, which saw their lowest enrollment levels in 20 years.
However, graduate school enrollments remained steady during this period.
Of note: The Census Bureau cautioned that the data may have been impacted by data collection challenges spurred by the pandemic, and noted that the overall response rate to its Current Population Survey (CPS) was lower in 2020 than 2019.
Go deeper