China's Digital Silk Road aims to connect the world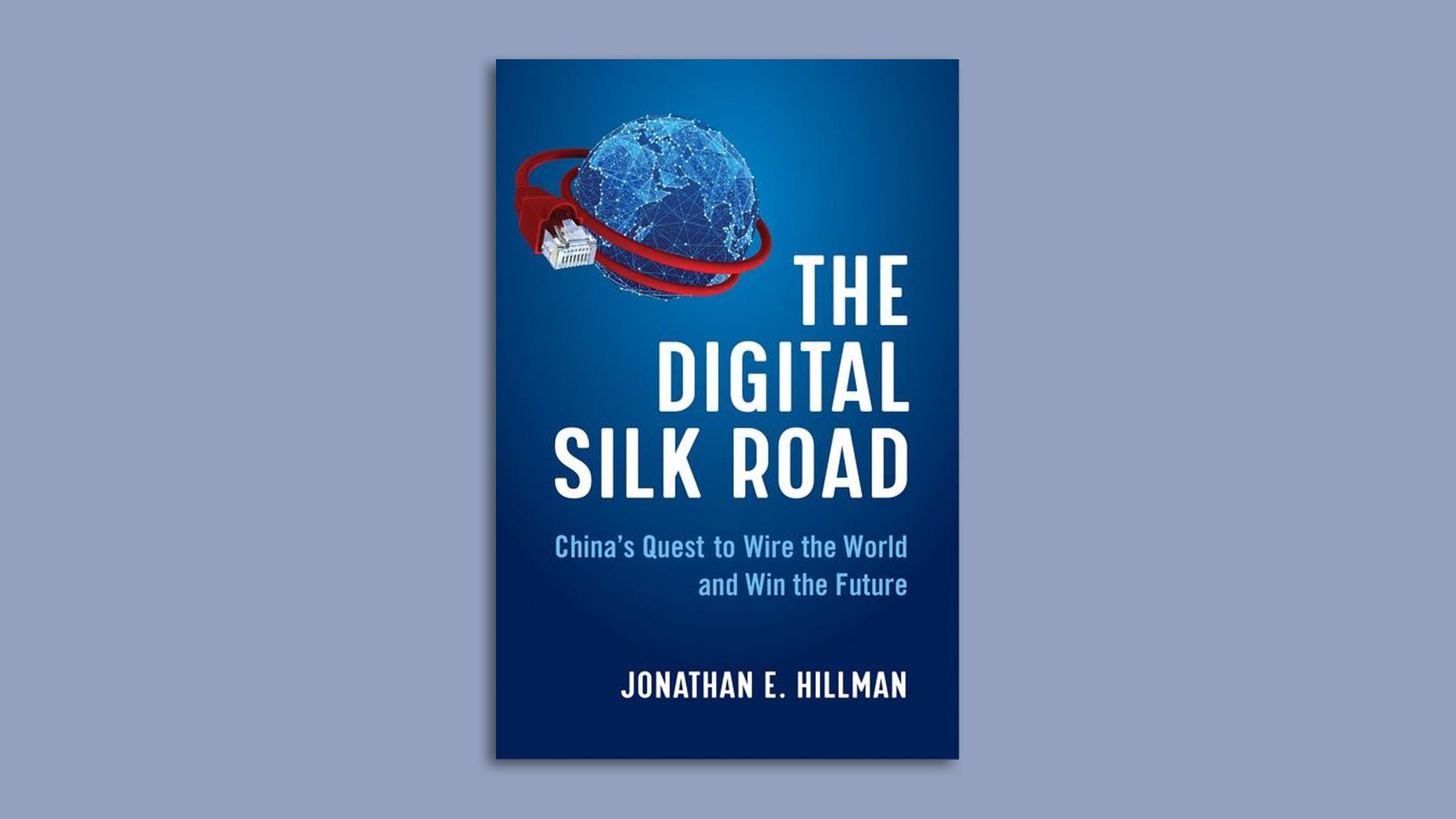 A new book examines the Chinese government's efforts to manufacture and provide advanced communications hardware and the many devices that connect to it, to countries, communities, and companies around the world.
Why it matters: China is planning for "a future in which all routers lead to Beijing."
In "The Digital Silk Road: China's Quest to Wire the World and Win the Future," Jonathan Hillman, a senior fellow at the Center for Strategic and International Studies, looks at China's growing efforts in fiber optics, satellite communications, submarine cables, surveillance equipment, cloud computing and more.
The Digital Silk Road, first announced in 2015 as part of China's Belt and Road Initiative, involves a wide variety of projects across continents as Chinese companies sell, install and operate communications technology.
The bottom line: "As more of daily life depends on digital infrastructure, and more physical objects are connected, it is not merely different versions of the internet that are emerging but different worlds," Hillman writes.
Go deeper: Check out Hillman's first book on the Belt and Road, "The Emperor's New Road: China and the Project of the Century."
Go deeper