Yellen: Treasury will take "extraordinary measures" until Dec. 3 debt limit deadline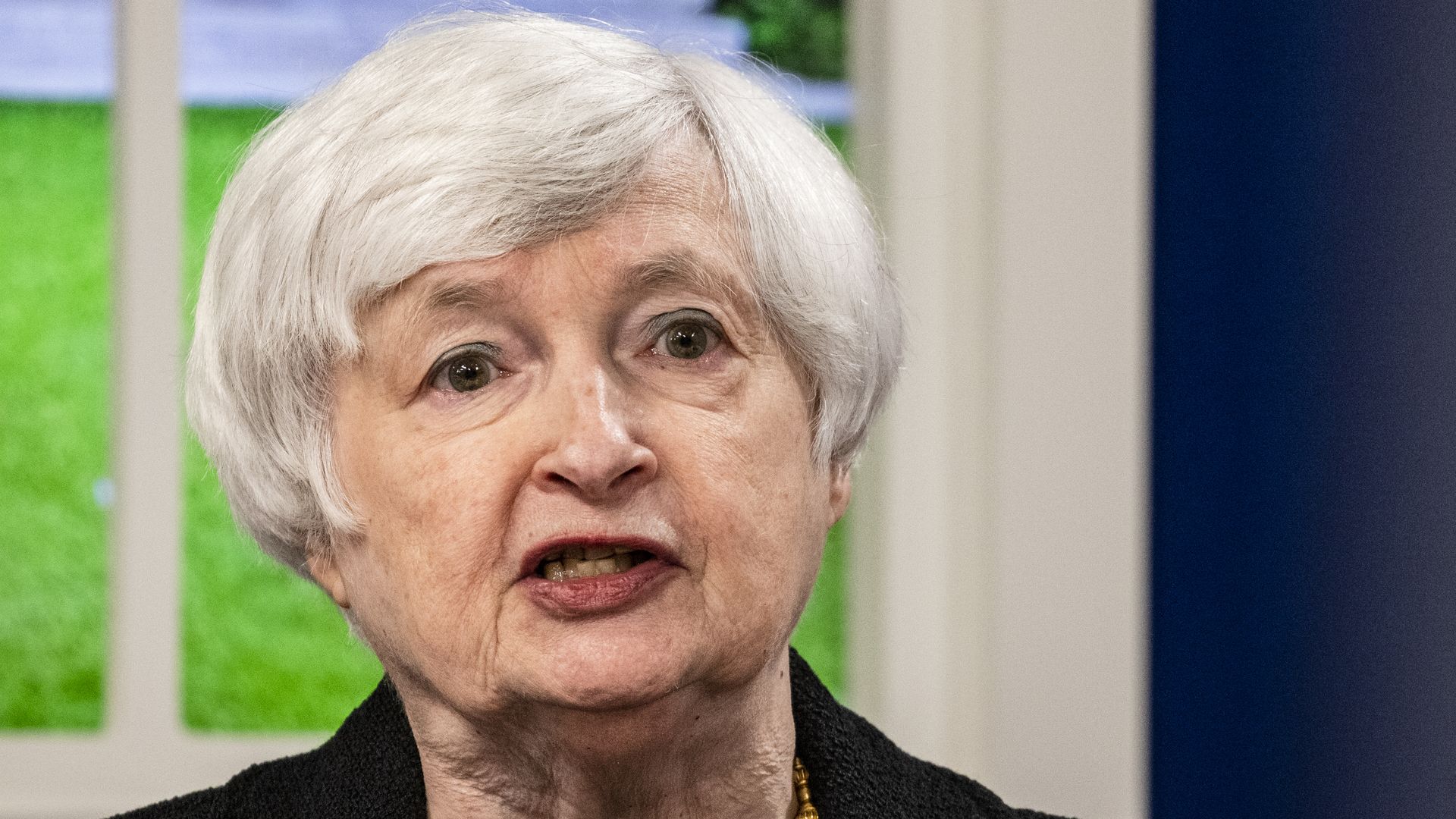 Treasury Secretary Janet Yellen warned congressional leaders in a letter Monday that the Treasury will take "extraordinary measures" to manage its cash and not exceed the debt limit through Dec. 3, the earliest deadline for lawmakers to once again raise the debt limit or risk a default.
Driving the news: Congress last week averted a government default by raising the borrowing cap by $480 billion, after a protracted partisan battle.
What they're saying: "The recent increase in the debt limit provides only a temporary reprieve, and Treasury will need to use certain extraordinary measures through December 3," Yellen wrote.
Yellen added that it is "imperative" that Congress either increase or suspend the debt limit "in a way that provides longer-term certainty" that the government will meet its financial obligations.
Flashback: In September, Yellen warned that Congress failing to act on the debt ceiling prior to the deadline would "precipitate a historic financial crisis." Yellen voiced support for abolishing the federal debt limit, calling it "destructive."
Go deeper