Trump deposed under oath in lawsuit over 2015 protest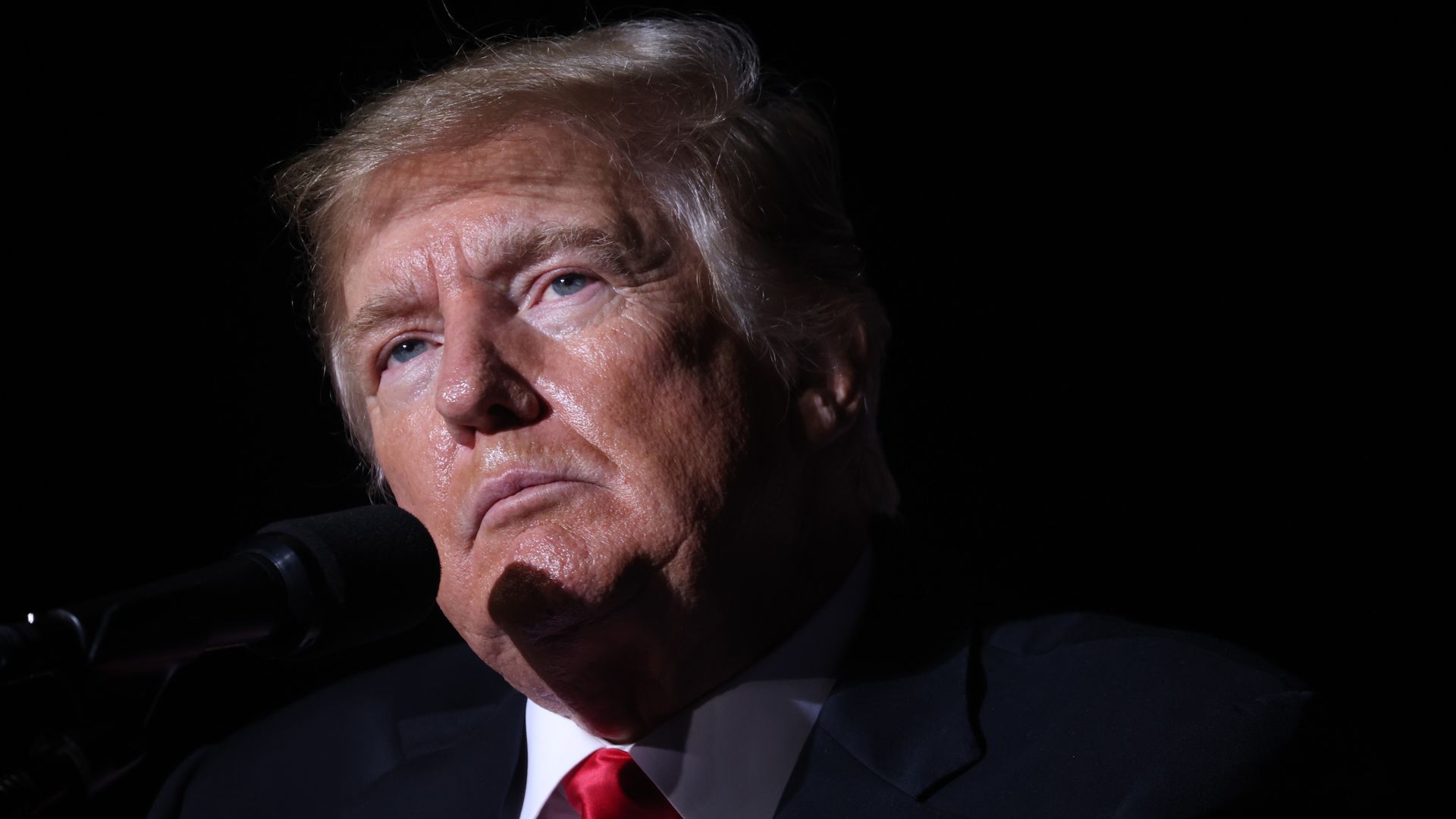 Former President Trump was questioned under oath for several hours on Monday in a deposition related to a 2015 lawsuit, CNN reports.
Why it matters: The suit alleges that Trump's security guards assaulted six people outside Trump Tower in New York while they were protesting Trump's derogatory comments about Mexico and Mexican immigrants.
Lawyers for the protesters, who are of Mexican origin, wanted to question Trump to determine whether he should be held responsible for the misconduct.
Details: Trump sat for a videotaped deposition for roughly four-and-a-half hours on Monday at Trump Tower, according to CNN.
"We examined Mr. Trump on a variety of issues including statements he has made at various campaign events and rallies that counsel believes encouraged violence at those events or encouraged security guards to engage in violence or the confiscation of property," attorney Benjamin Dictor, who represents the protesters, told CNN.
"The President was exactly how you would expect him to be, he answered questions the way you would expect Mr. Trump to answer questions and conducted himself in a manner that you would expect Mr. Trump to conduct himself," Dictor added.
His testimony, which will be presented to a jury if the case proceeds to trial, comes "after years of the defendants' dilatory attempts to shield him from this examination," Dictor said last week, per CNBC.
Trump's team did not immediately respond to a request for comment.
The big picture: Trump had argued that high-ranking government officials can only be deposed in "exceptional circumstances," but New York Supreme Court Judge Doris Gonzalez denied Trump's request to quash a subpoena ordering him to testify.
Gonzalez said his claim does not apply since the suit relates to conduct prior to his term in office.
Trump faces at least 10 civil lawsuits, according to NBC News.
Go deeper