New media company seeks to be the opposite of climate "doomscrolling"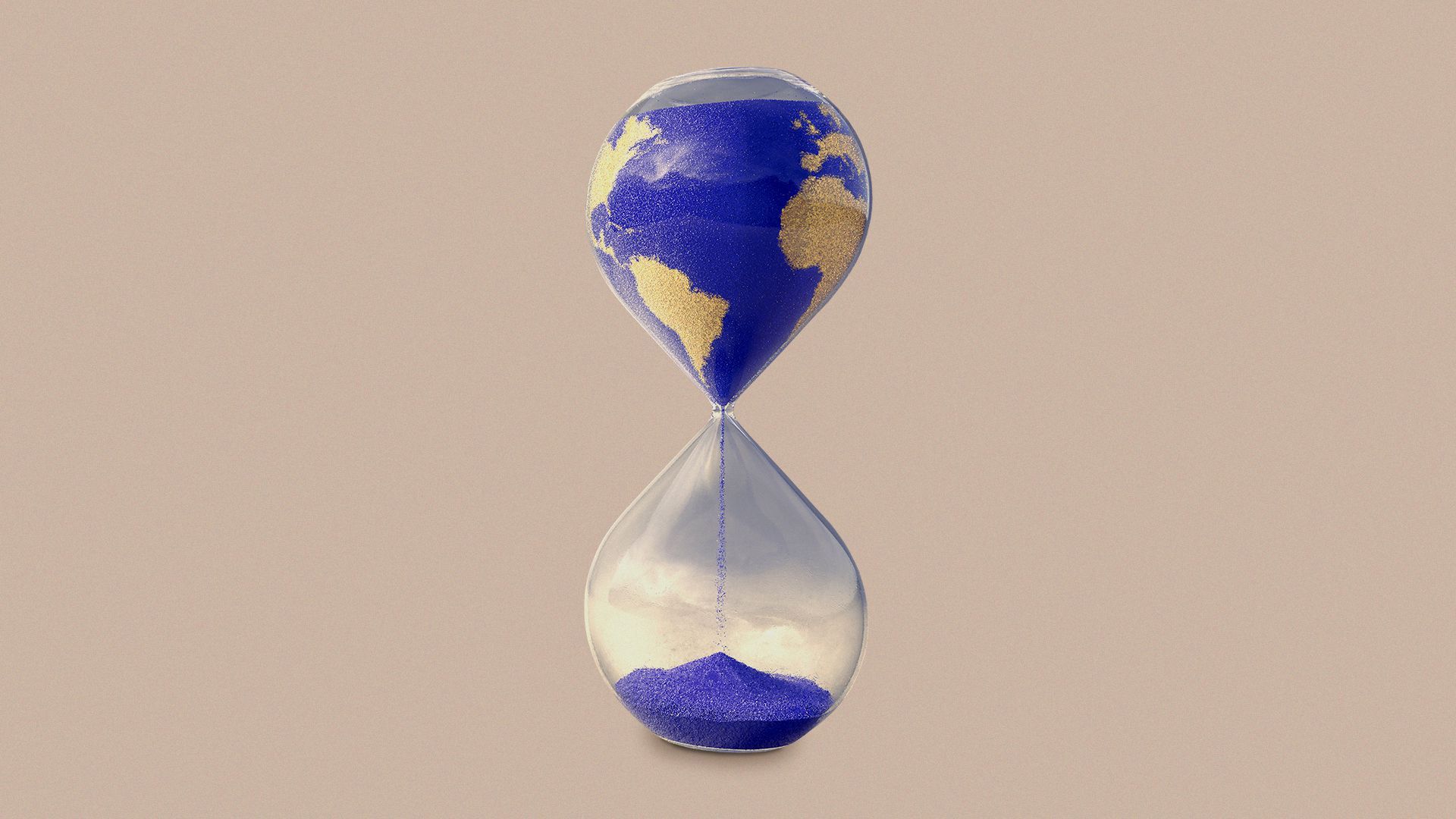 Pique Action, a new media company launching today, is betting that short form "micro-documentaries" that tell stories about people working to reduce greenhouse gas emissions will help to counteract our doom-scrolling tendencies.
Why it matters: The media organization, launched by film veteran Kip Pastor (whose credits include "In Organic We Trust," and "Sickhouse," the first film shot and distributed on SnapChat) and social media strategist Tyler Steinhardt, plans to distribute positive stories about climate solutions through social media platforms like SnapChat, Youtube, TikTok and Twitter.
Details: Pastor has been funding the nascent organization on his own as it gets up and running, but the company is in the middle of a fundraising round, he told Axios.
Videos already completed range from stories shot in Bangalore to Berkeley, including one on a company called Carbon Cure, that's working to store carbon dioxide in concrete.
What they're saying: "We want to change this, this culture of doom," Pastor told Axios. "The communication messaging has failed, and we know there's a deluge coming, you know, and how are people going to mitigate climate change in their daily lives?" Pastor said.
"So, at Pique we really want to change the conversation. And the way we're going to do that is with short form viral content on social media."
Yes, but: Cracking the code to get videos to go viral can be extremely difficult, particularly for complex, weighty topics like climate change. Pique is planning to do creative services and branded content work as well, according to its website, but Pastor said they are working with popular TikTok creators to get their first batch of stories out as soon as the next few days.
The bottom line: For the past two years, many of us have been caught in a doom-scrolling. If Pique can break through that tendency with positive stories about change, it could play a useful role in climate discourse.
Go deeper