NHL suspends Evander Kane for breaking COVID protocols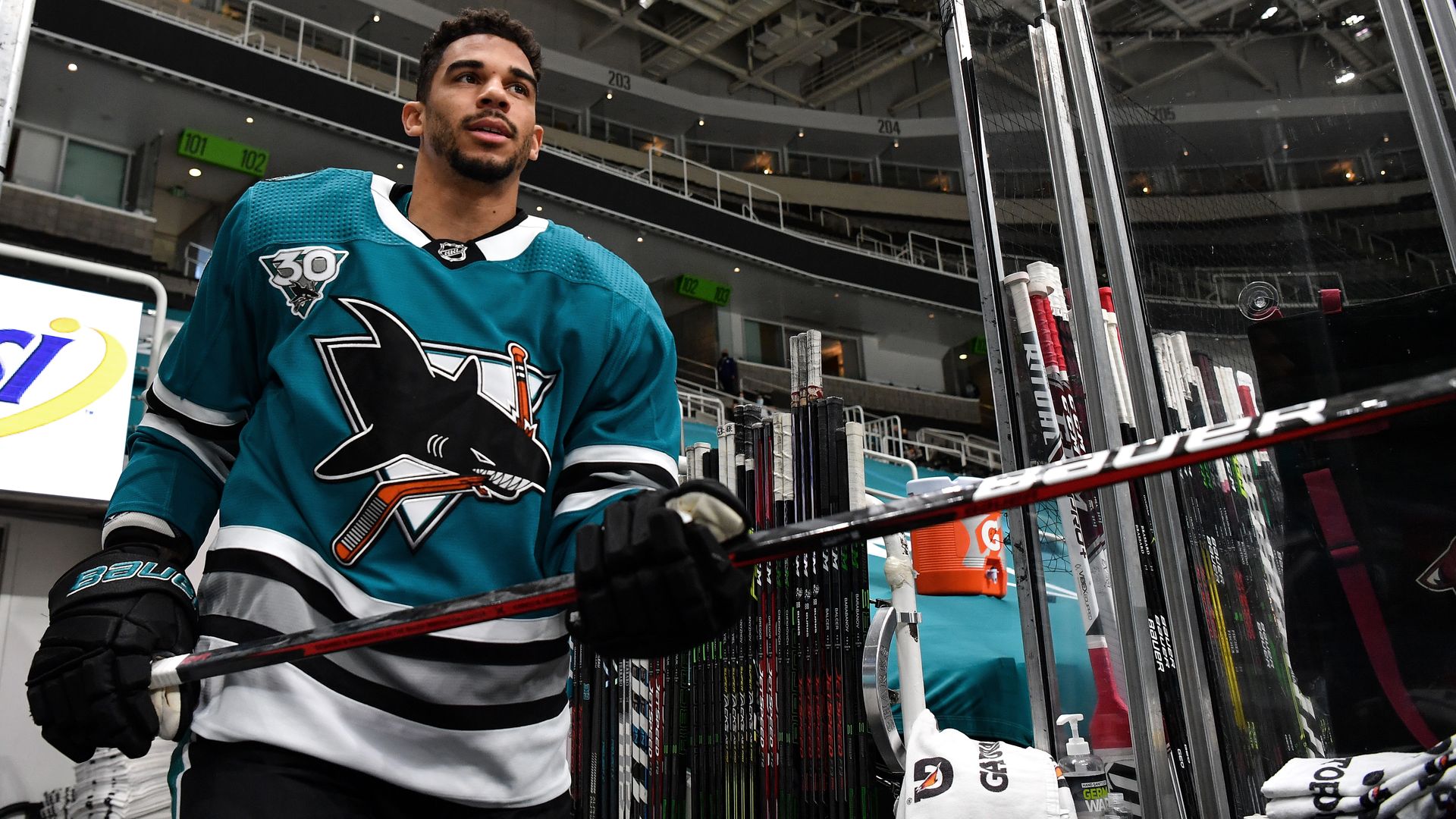 The National Hockey League (NHL) announced Monday that it suspended San Jose Sharks forward Evander Kane for 21 games for breaking the league's COVID-19 protocols.
Why it matters: The league also announced that it has not substantiated allegations of sexual and physical abuse by Kane's estranged wife, Deanna. The league had previously said it could not substantiate her allegations that Kane gambled on NHL games.
The player's forfeited pay during the suspension will go to the Players' Emergency Assistance Fund. Kane will be eligible to return ahead of a Nov. 30 game against the New Jersey Devils.
What they're saying: "I would like to apologize to my teammates, the San Jose Sharks organization, and all Sharks fans for violating the NHL COVID protocols," Kane said in a statement released by the NHL Players Association.
"I made a mistake, one I sincerely regret and take responsibility for. During my suspension, I will continue to participate in counseling to help me make better decisions in the future," he added.
"When my suspension is over, I plan to return to the ice with great effort, determination and love for the game of hockey."
Go deeper