Lawmakers accuse Amazon of misleading Congress about business practices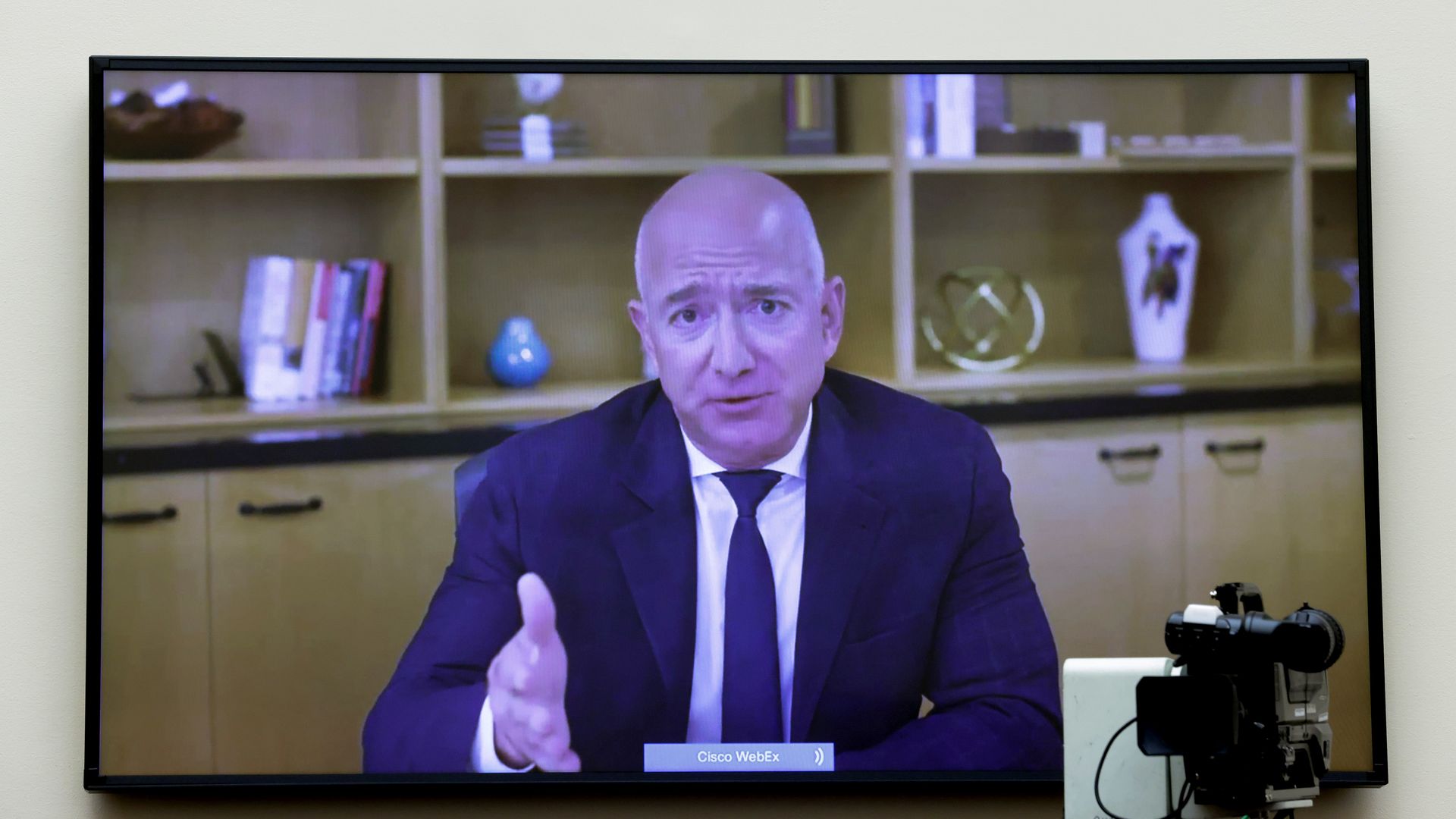 The House Antitrust Subcommittee, in a letter released Monday, questioned if Amazon misled or lied to Congress through testimony from the company's top executives — including former CEO Jeff Bezos — regarding its business practices.
Why it matters: Reuters published a report last week detailing how the e-commerce giant's India branch manufactured knockoffs of popular goods and manipulated search results to advertise its own items over the original product.
The House Antitrust Subcommittee said in a letter to Andy Jassy, Amazon's current CEO, that the report contradicts sworn testimony from the company's executives during its investigation into the corporation's business practices.
It is giving Amazon until Nov. 1 to correct the record or provide documents and other evidence to corroborate its prior testimony.
What they're saying: "At best, this reporting confirms that Amazon's representatives misled the Committee," the subcommittee said in the letter to Jassy.
"At worst, it demonstrates that they may have lied to Congress in possible violation of federal criminal law," it added.
"We strongly encourage you to make use of this opportunity to correct the record and provide the Committee with sworn, truthful, and accurate responses to this request as we consider whether a referral of this matter to the Department of Justice for criminal investigation is appropriate."
The letter was signed by Reps. David Cicilline (D-R.I.), Ken Buck (R-Colo.), Pramila Jayapal (D-Wash.), Jerrold Nadler (D-N.Y.) and Matt Gaetz (R-Fla.).
The big picture: India is one of the company's largest markets, and for years Amazon has been accused of replicating popular goods to sell on its website.
Amazon denied the accusations, but Reuters' report was based on thousands of pages of internal documents from the company.
The antitrust subcommittee's request is just one front of Congress' attempt to regulate Amazon.
The company also faces bipartisan legislation that would significantly curtail the online sales of counterfeit and stolen goods and prevent it and other tech companies from favoring their own services.
Go deeper: Amazon's e-commerce bill bind
Go deeper