Biden meeting with key House Democrats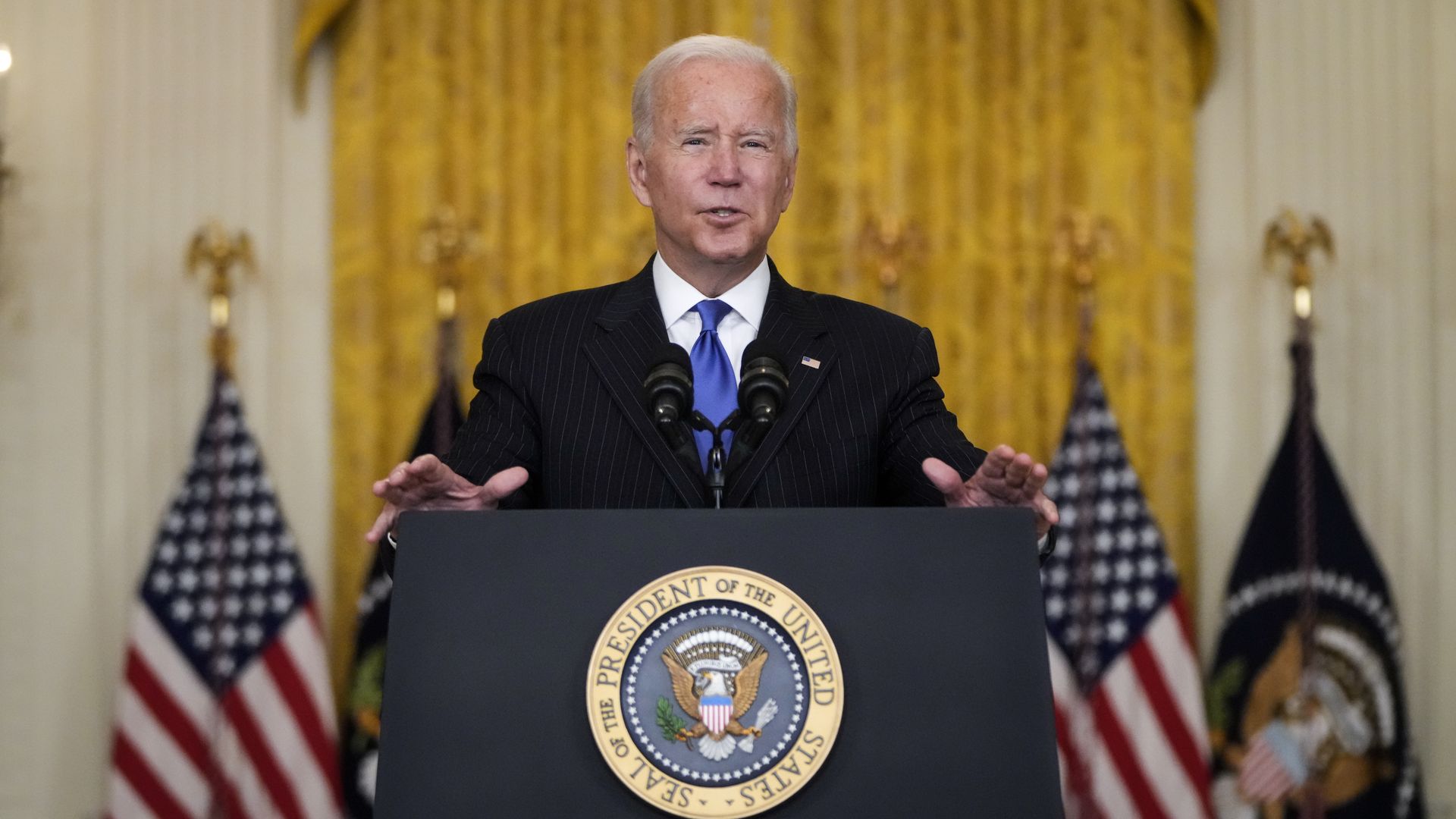 President Biden is hosting two separate in-person meetings with moderate and progressive House members at the White House on Tuesday as infrastructure negotiations continue, White House officials told Axios.
Why it matters: This is the latest in the president's efforts to appease the more volatile parts of his party's coalition as Democrats wrangle over how to cut his social spending proposal down from $3.5 trillion to closer to $2 trillion.
The two factions are still far apart on key provisions, including prescription drug reform, climate change and Medicare expansion.
The president will meet with each group separately to hear their factions' demands and complaints as Biden continues to act as chief negotiator.
What we're hearing: The meetings come after the president spent the weekend working the phones with Democratic members of the House and Senate who span the party's political spectrum. He is continuing to hold phone calls on Monday.
A White House official told Axios' Mike Allen on Friday the administration is bullish on the pace of negotiations.
This official signaled that talks with Democratic lawmakers on the final shape of President Biden's Build Back Better agenda "are accelerating ... [T]his progress means we can conclude negotiations soon."
Progressive Caucus Chair Pramila Jayapal (D-Wash.) met with the president at the White House on Monday, a source familiar with the meeting confirmed to Axios.
Where it stands: Leaders on the Hill and in the White House are losing patience.
They are eager to strike a detailed framework on the spending package at a bare minimum to allow the House to finally pass the $1.2 trillion bipartisan infrastructure bill.
Axios' Hans Nichols reported over the weekend that Sen. Joe Manchin (D-W.Va.) provided the White House with specific demands on the social spending package, namely that the child tax credit must include a firm work requirement and family income cap in the $60,000 range.
Progressives will have a hard time accepting these demands.
Go deeper