Kinzinger defends Biden's comments on prosecuting those who defy Jan. 6 subpoenas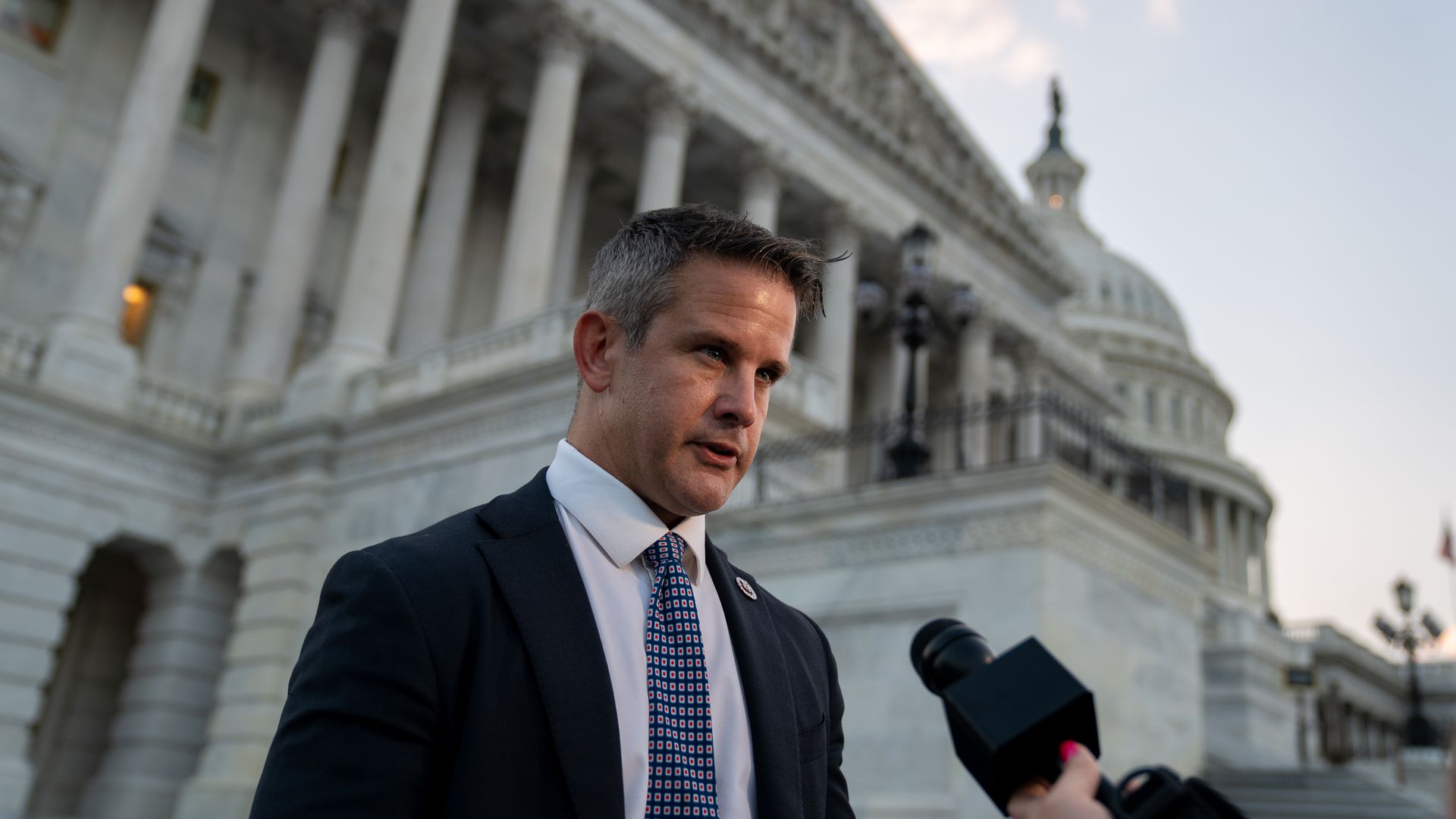 Rep. Adam Kinzinger (R-Ill.) on Sunday defended President Biden's support for prosecuting those who defy subpoenas from the Jan. 6 select committee, telling CNN's "State of the Union" that Biden has "every right" to make his position clear.
Driving the news: Biden said Friday that he hoped the Justice Department would prosecute those who defy subpoenas and hold them accountable.
His remarks came a day after former President Donald Trump's ally Steve Bannon failed to show up for a deposition before the committee.
The Justice Department issued a statement Friday reiterating its independence, per Politico.
The big picture: Kinzinger, one of two Republicans on the Jan. 6 subcommittee and a staunch Trump critic, said Biden's comments were appropriate and that "the President has every right to signal. I think he has every right to make it clear where the administration stands."
"God knows, the prior administration every two hours was trying to signal to the Justice Department," he added.
"I think the president has made it clear we need answers to this," he said, adding that the "vast majority" of Americans agree.
The coming vote on a criminal contempt referral for Bannon, Kinzinger said, signals to anyone asked to appear before the committee the seriousness of the investigation.
Go deeper