Thousands of Puerto Ricans protest against persistent power outages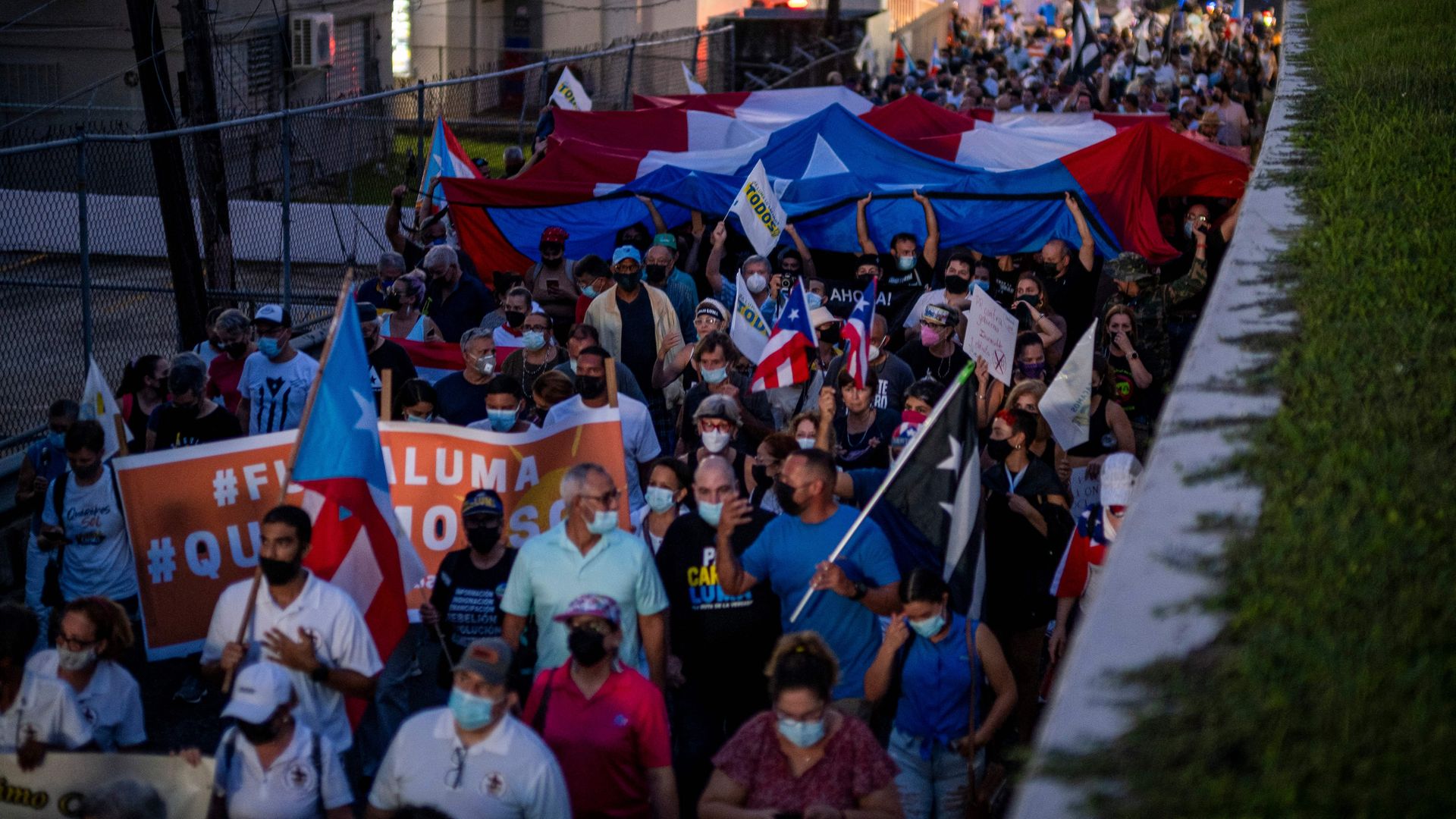 Thousands of Puerto Ricans on Friday marched to protest against ongoing power outages across the island, AP reports.
Driving the news: Many of the approximately 4,000 protesters called for the ouster of Luma, a private company that took over the island's transmission and distribution of power on June 1, per AP.
Protesters, who blocked traffic in the capital of San Juan, are also frustrated with Puerto Rico's Electric Power Authority, which operates generation units that have been failing recently due to a lack of upkeep.
"We're tired of coming home and discovering that we have no lights," one protester, Mayra Rivera, 55, said, per AP.
The big picture: Power outages are increasingly common on the island and are lasting longer.
Some residents say that the outages make it difficult to administer crucial health needs, such as respiratory therapies, and others complain that they can't work due to unstable internet connections.
Puerto Rico's power grid has been increasingly precarious ever since Hurricane Maria hit the island in September 2017 as a Category 4 storm.
The government announced on Thursday the first plan to direct federal funds to the Electric Power Authority in an effort to strengthen the grid, with $7.1 million set to be used for reconstruction work, per AP.
Go deeper