Retailers to sell smaller, squishier toys this holiday season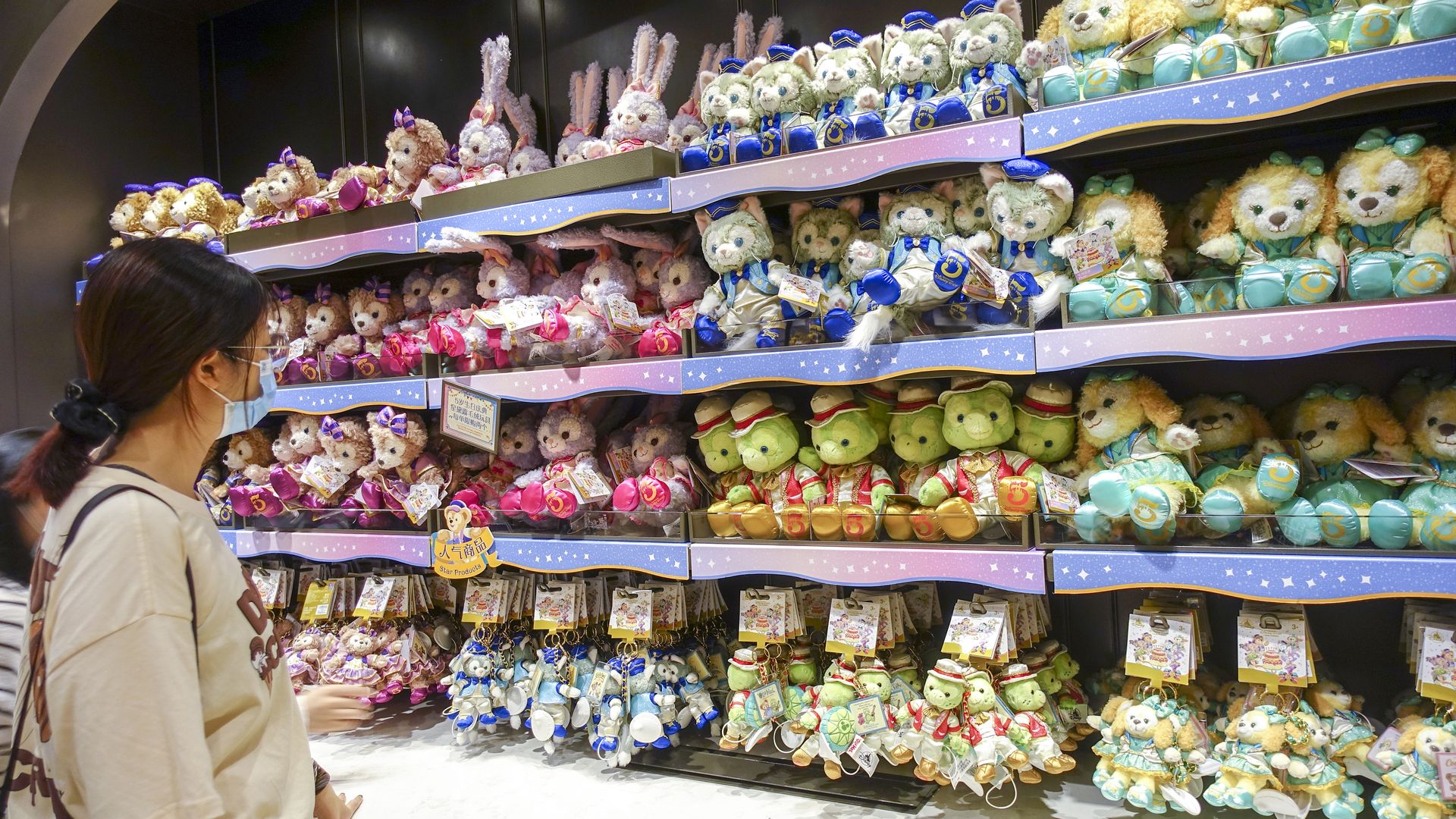 Retailers are expected to sell more small, squishy toys this holiday season amid increasing shipping costs and a shortage of shipping containers for bigger toys, CNN reports.
Why it matters: Global supply chain logjams have left retailers with empty shelves for customers looking to spend more money this holiday season, Axios' Joann Muller writes.
The big picture: The 20-foot and 40-foot containers used for overseas shipping have become more scarce and it's become more expensive to deliver goods to the U.S., per CNN.
By the numbers: The rate for a 40-foot container from Shanghai to Los Angeles would be $10,299, up 238% from last year, per CNN.
Toymaker Basic Fun can fit about $250,000 worth of Mash'ems and Cutetitos —small, stuffed toys — in a container versus $120,000 worth of Tonka Trucks and Care Bears, per CNN.
Yogibo, a furniture company, can fit 200,000 Squeezibo units and 15,000 Mates totaling nearly $2 million in a 40-foot container. The same container would fit just 2,500 blankets for $200,000 in sales.
What they're saying: "It's a simple case of how much sales volume fits in the container when containers are hard to come by," Basic Fun CEO Jay Foreman said.
"We're going to pivot to smaller items" this holiday, Learning Express Toys owner Rick Derr said, according to CNN. "If you sell enough of them you can make up the [sales] that we lose not having the bigger items."
Go deeper