NASA spacecraft "Lucy" embarks on mission to explore asteroids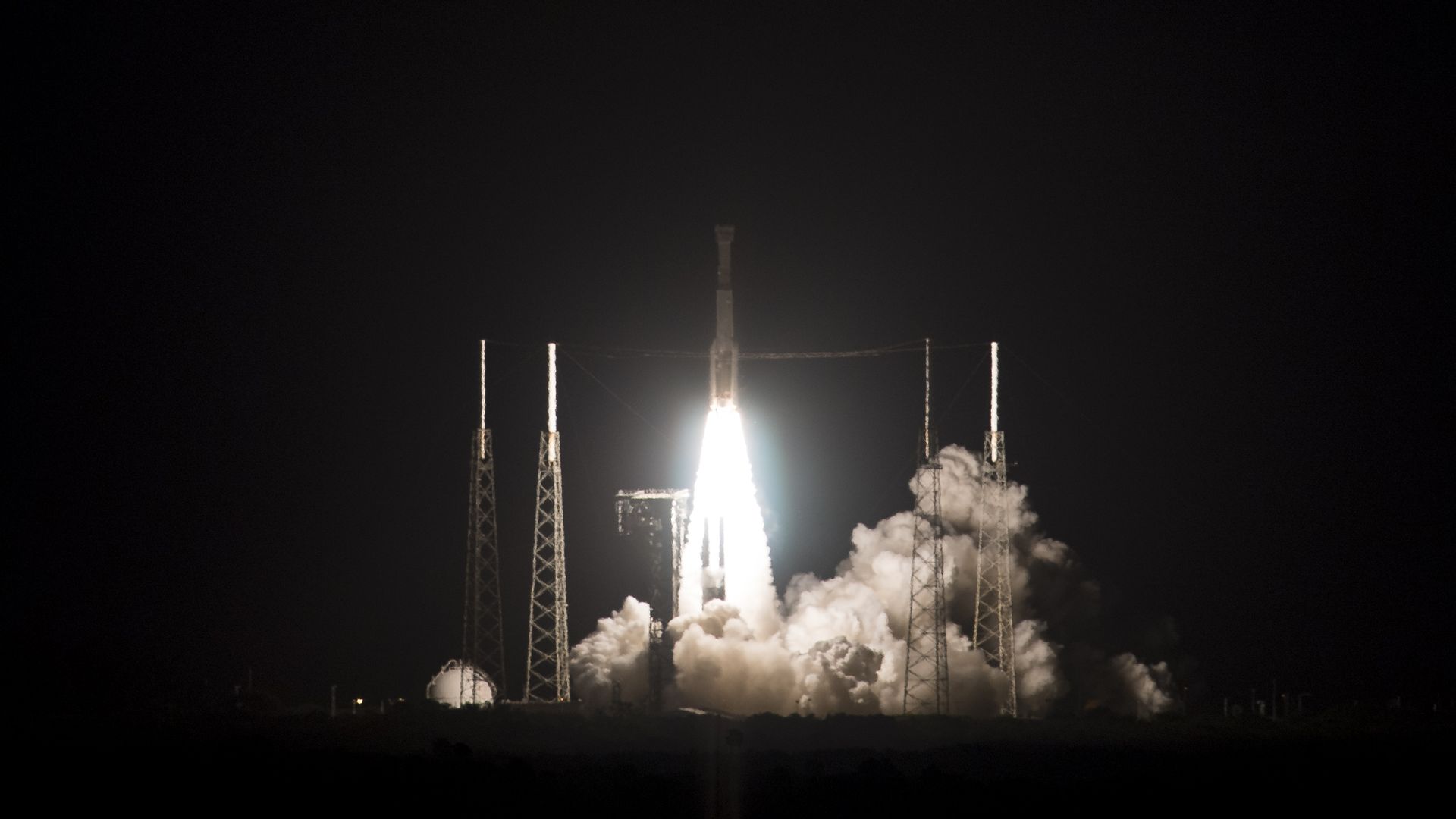 A NASA spacecraft named Lucy blasted into the sky on Saturday morning on a 12-year mission to investigate eight asteroids, AP reports.
Driving the news: Seven of the unknown rocks are among asteroids sharing Jupiter's orbit, which are believed to be remnants of planetary formation, per AP.
Lucy's journey will span nearly 4 billion miles and is the first rocket to explore the asteroids around Jupiter. The spacecraft also carried lab-grown diamonds for its science instruments, per AP.
Lucy is named after the 3.2 million-year-old skeletal remains of a human ancestor found in Ethiopia nearly a half-century ago — a discovery that was named after the 1967 Beatles song "Lucy in the Sky with Diamonds."
The rocket was etched with Beatles lyrics and other phrases, per AP.
What they're saying: "I'm so excited — Lucy is going back in the sky with diamonds. Johnny will love that," Beatles drummer Ringo Starr said, referring to his late colleague John Lennon.
"Anyway, if you meet anyone up there, Lucy, give them peace and love from me."
Go deeper