Maine law banning profanities from license plates will take time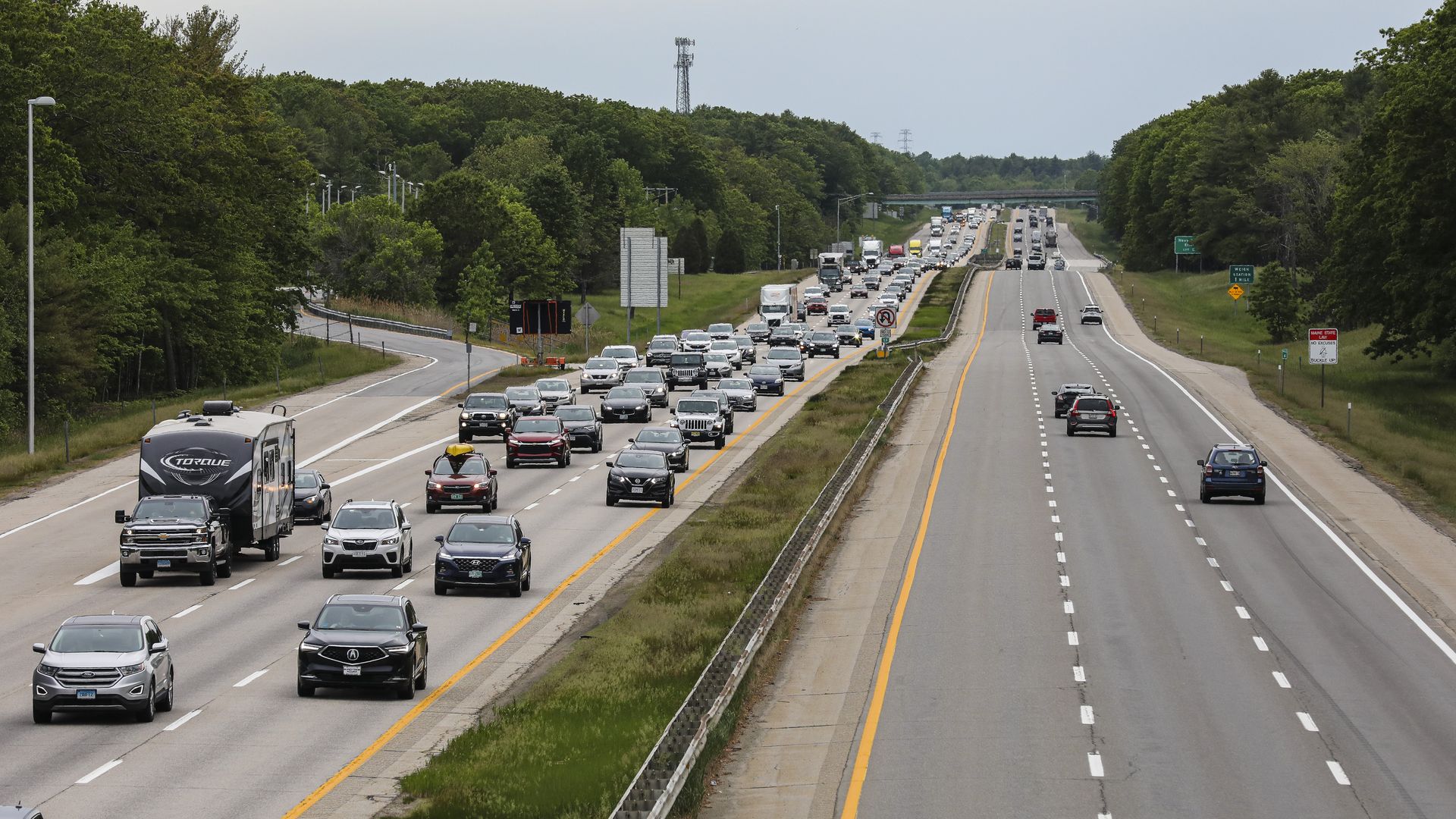 A law banning obscenities from license plates in Maine goes into effect Monday — but it may take a few months for the ban to officially come to fruition, AP reports.
Driving the news: Maine, which has about 121,000 vanity license plates on the road, offers some with colorful language, including one that says "F---YoU," with all of the letters spelled out.
Rule-making is currently underway to ensure that the law protects First Amendment rights while also eliminating profanities from license plates, a process that could take from two to four months, per AP.
Requests for vanity plates displaying obscenities will be paused in the meantime and eventually the state will recall previously issued plates deemed offensive.
What they're saying: "Rule-making will delay the process of active removal of plates from the road but will help us balance the free speech rights of citizens and the public interest of removing inappropriate license plates," Secretary of State Shenna Bellows said.
The bottom line: Maine residents wishing to display obscenities on license plates will soon be s--t out of luck, or, simply, out of luck.
"If you can't say it on the 6 o'clock news, it shouldn't be on a license plate," Bellows said.
Go deeper