Judge orders police union boss not to comment on Chicago's vaccine mandate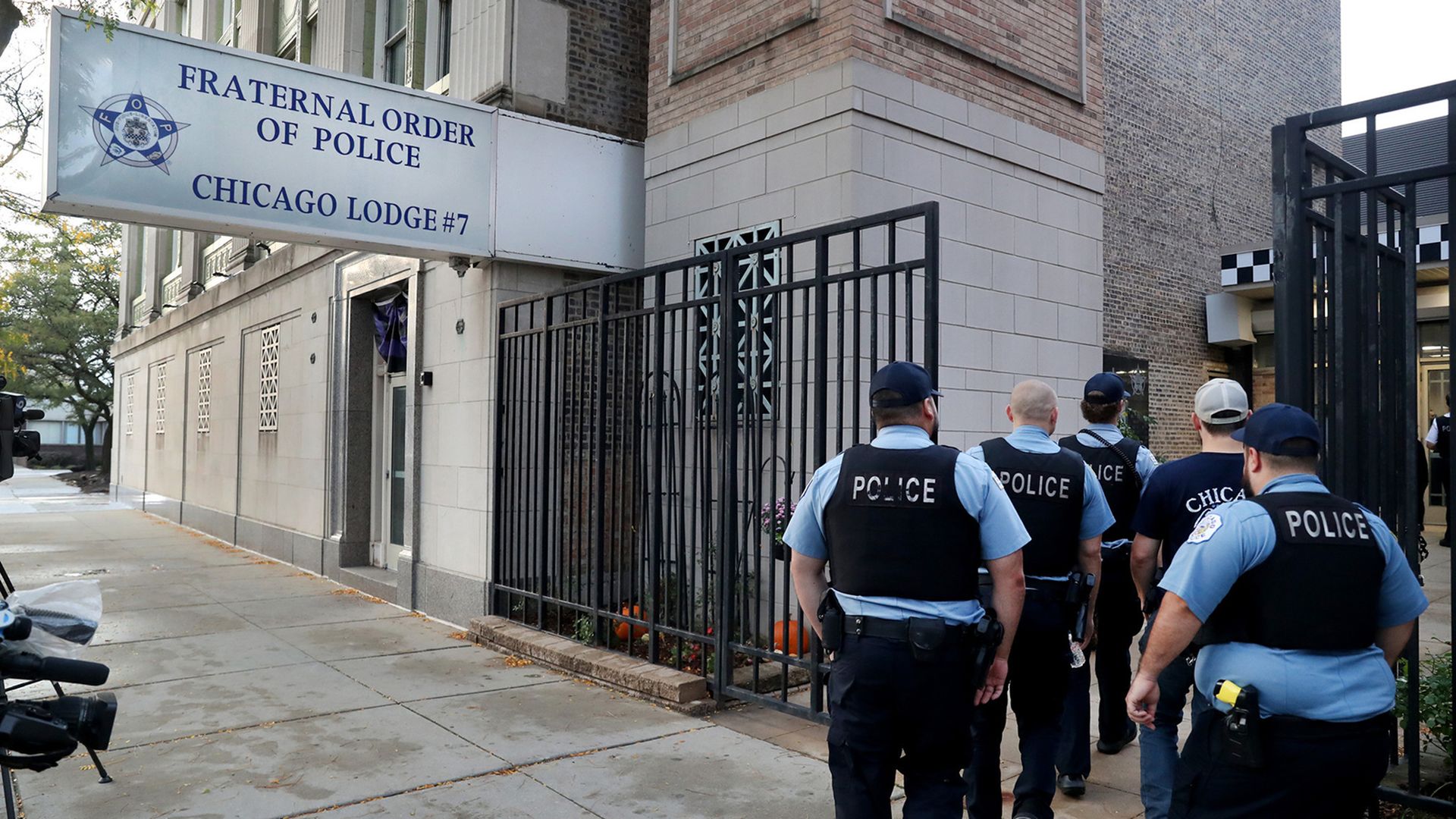 A judge on Friday issued a temporary restraining order against the Chicago police union president, barring him from making statements discouraging members from reporting their COVID-19 vaccine status to the city, according to the Chicago Tribune.
The big picture: The order came just hours before the deadline for Chicago city employees to report their vaccination status, but city officials said it would take days for them to determine who got shots and who did not, according to ABC 7 Chicago.
The court's restraining order against Fraternal Order of Police president John Catanzara is in effect until Oct. 25, when another court session is set to take place, per the Tribune.
State of play: A legal battle has ensued between Chicago Mayor Lori Lightfoot and city employees over the vaccine mandate, which would require Chicago staff who aren't vaccinated against the coronavirus to be tested semiweekly.
Under the requirement, employees would be placed on unpaid leave if they refuse to get tested.
City attorneys on Friday said that officers who do not enter their vaccination status will not be sent home without pay, but they refused to delay implementing the order, which went into effect at midnight.
The Fraternal Order of Police and three other police unions have filed a suit alleging that the city violated their collective bargaining rights.
What they're saying: "I cannot and will not stand idly by while the rhetoric of conspiracy theorists threatens the health and safety of Chicago's residents and first responders," Lightfoot said in a statement issued Friday morning, per the Tribune.
"If those who are sworn to uphold the law, act as if they're above the law, we're not going to tolerate that," Lightfoot added.
Catanzara said: "I just want to be very clear: this union never called for a strike or a job action. We told our officers to continue to go to work.
"It was a city that was threatening to lock out our officers for not complying with an improper directive," Catanzara said, per ABC 7 Chicago.
Go deeper: Chicago police union urges officers to defy vaccine mandate
Go deeper