At-home digital therapeutics pass a real-world test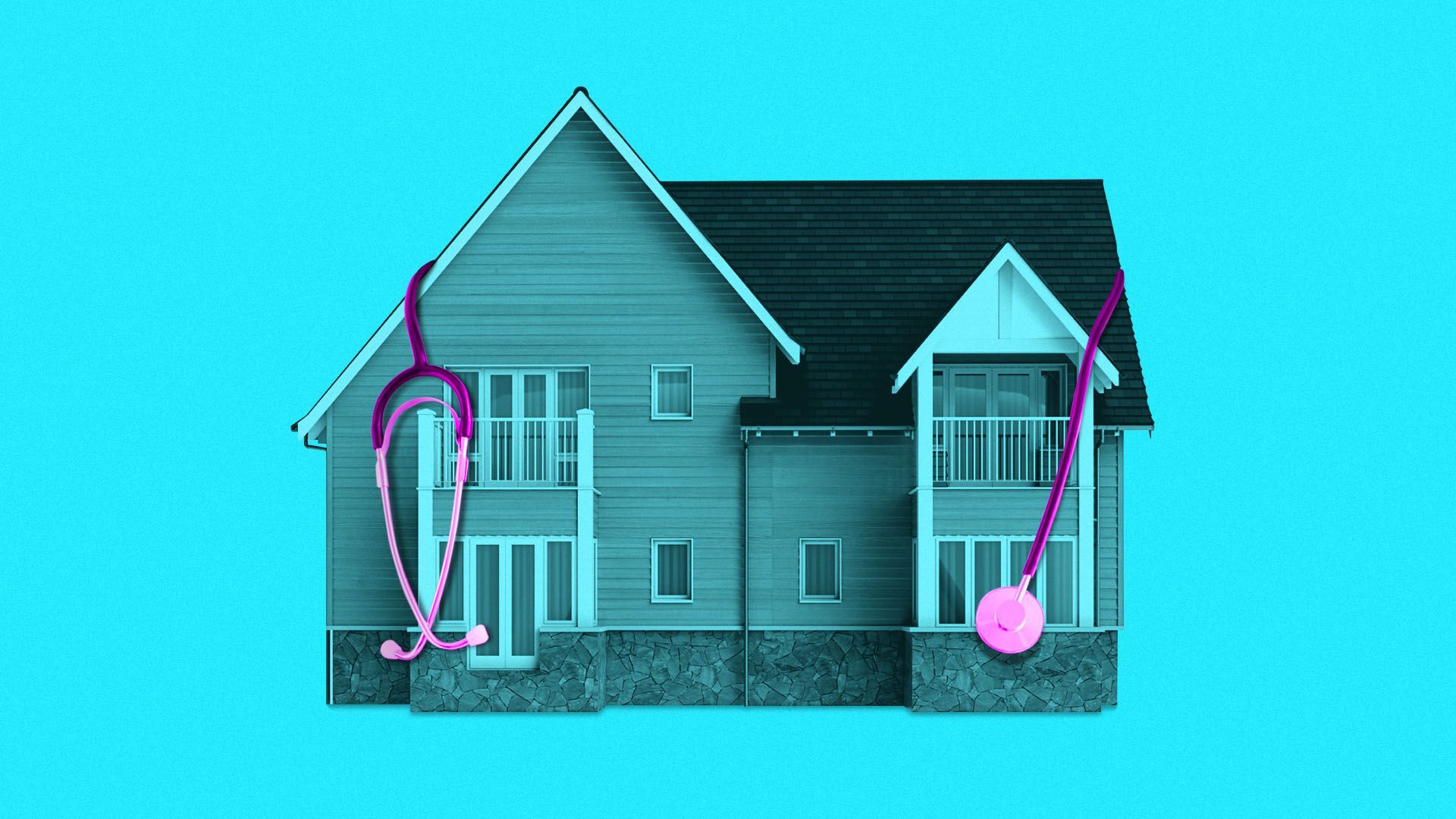 An internet-connected blood pressure cuff and smartphone app helped patients control hypertension over time, a new study finds.
Why it matters: The research — the longest and largest published study looking at how a digital therapeutic can help patients remotely manage hypertension — provides meaningful evidence that the devices can be used to control long-term lifestyle diseases at home.
How it works: In a study published Friday in JAMA, researchers tested the effectiveness of Hello Heart, a digital therapeutic that focuses on managing heart disease.
The researchers tracked more than 28,000 adults who used the Hello Heart technology platform, which monitors hypertension levels through a connected blood pressure cuff and accompanying app.
The cuff tracks blood pressure levels at home, while the smartphone app provides medication reminders and prompts for heart-healthy lifestyle changes.
The latter aspect appears to be key, as previous studies indicated simply providing a patient with remote blood pressure monitoring wasn't effective on its own.
What they found: About 84% of the participants with stage II hypertension — the most severe version — were able to reduce their blood pressure levels and sustain those improvements for three years.
Stage II patients who stuck with the Hello Heart program for those three years had a mean systolic blood pressure reduction of 20.9 mmHg, more than double the reductions found in any other published results.
The bottom line: From heart disease to depression to substance abuse, widespread noncommunicable diseases demand solutions that are both effective and scalable — and the study provides hope that digital therapeutic could be a potential solution.
Go deeper