Eren Bali's journey to building two "unicorns"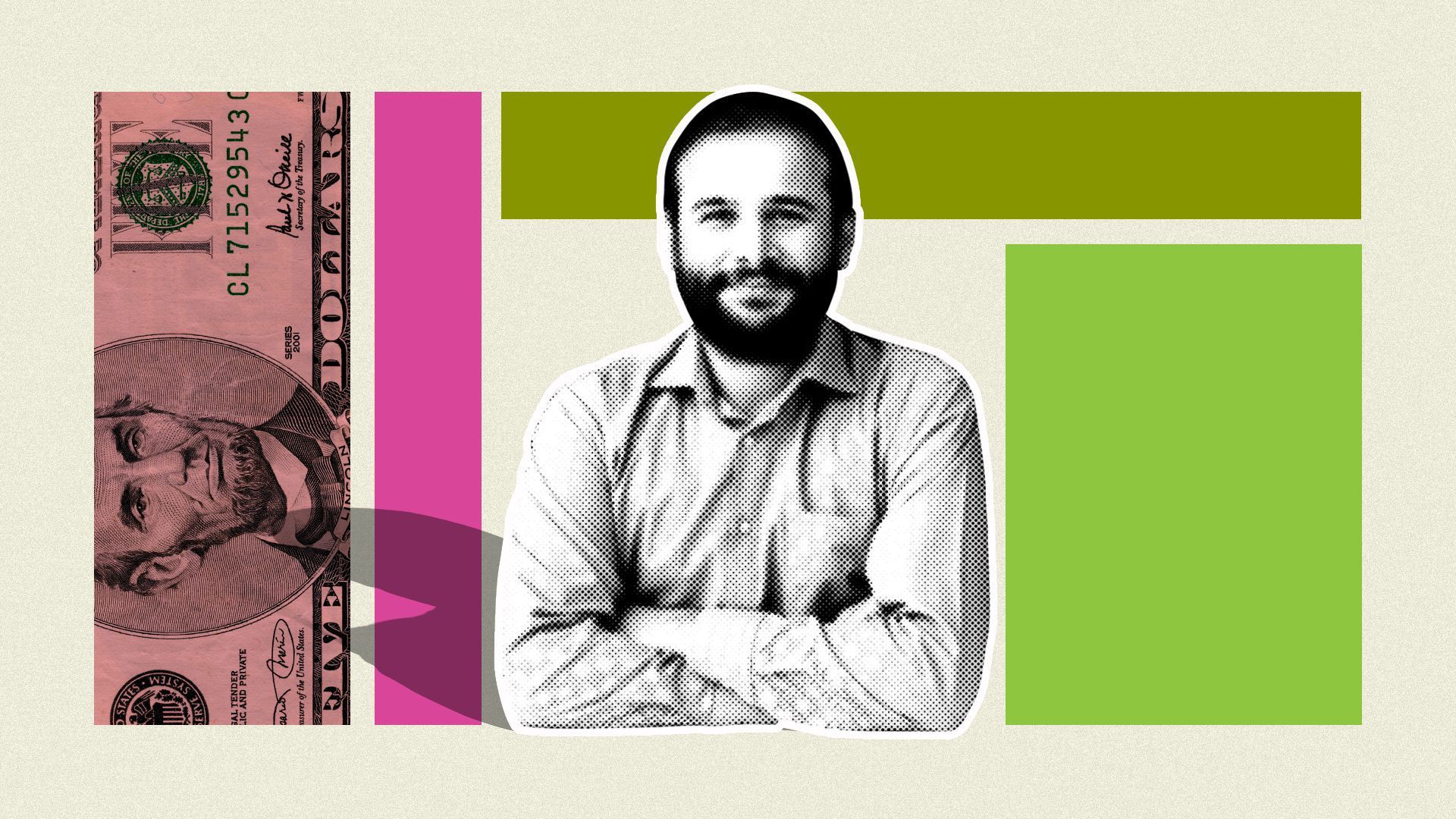 Eren Bali's first "unicorn," online course marketplace Udemy, is readying an IPO. Meanwhile, Carbon Health, his other company, is helping people in the U.S. get vaccinated and tested for COVID-19 — on top of running 83 clinics in 12 states.
Why it matters: Bali isn't a household name, but he's quietly built two companies that were perfectly poised to fill in gaps created by the pandemic.
"I'm gonna start a company that believes that karma exists in business," recalls Bali, referring to his plans to start Carbon Health in 2015.
So far, Carbon — valued at $3.3 billion last year — has raised $538 million in funding from investors like BlackRock, Lux Capital, Silver Lake and Elad Gil.
Flashback: Bali's realization of the internet's power goes back to his teenage years in a small village in Turkey, when his family finally bought a used computer (in part due to his "strong insistence").
One benefit: Bali was able to access new resources to boost his math competition skills.
"Even though the internet doesn't completely level out education, it does give people the chance to catch up," he says.
Getting started: In 2009, Bali and longtime friend Oktay Caglar moved to the U.S. and enrolled in the Founder Institute, an incubator program in Silicon Valley.
After linking up with third co-founder Gagan Biyani, they rode the startup train, raising funding for Udemy from angel investors like Keith Rabois and Naval Ravikant, and later from VCs like Lightbank.
Then trouble emerged: Some employees complained about Biyani's rough management style.
Between the lines: "It's when he went from being the CEO in title to actually being the guy who's running a big company that's growing," recounts Russ Fradin, an early Udemy board member, of Bali's tough decision in 2012 to fire Biyani.
"Eren's top priority at the time ... was to build a company that people wanted to work at," explains Biyani.
Biyani also emphasizes the respect he felt throughout his exit process. "That's why we ended up building a relationship back a year or two later," he adds.
Bali remained CEO until April 2014, when he stepped back to become chairman, and is now just a member of the board.
The big picture: "I wanted to start an authentic company. At Udemy, we were mostly rookies, so we went with what was standard practice," says Bali of his approach as CEO of Carbon Health.
He founded the company after a three-month trip to Turkey in 2014 to help with his mother's health issues. There he saw firsthand the inefficiencies in health care and doctors' tools.
In 2017, he joined forces with former ER doctor Caesar Djavaherian (Carbon acquired his small chain of clinics). The two set out to build a company to make health care affordable to as many people as possible.
What to watch: Udemy is expected to go public in the coming weeks, reportedly seeking a valuation of at least $6 billion.
Go deeper